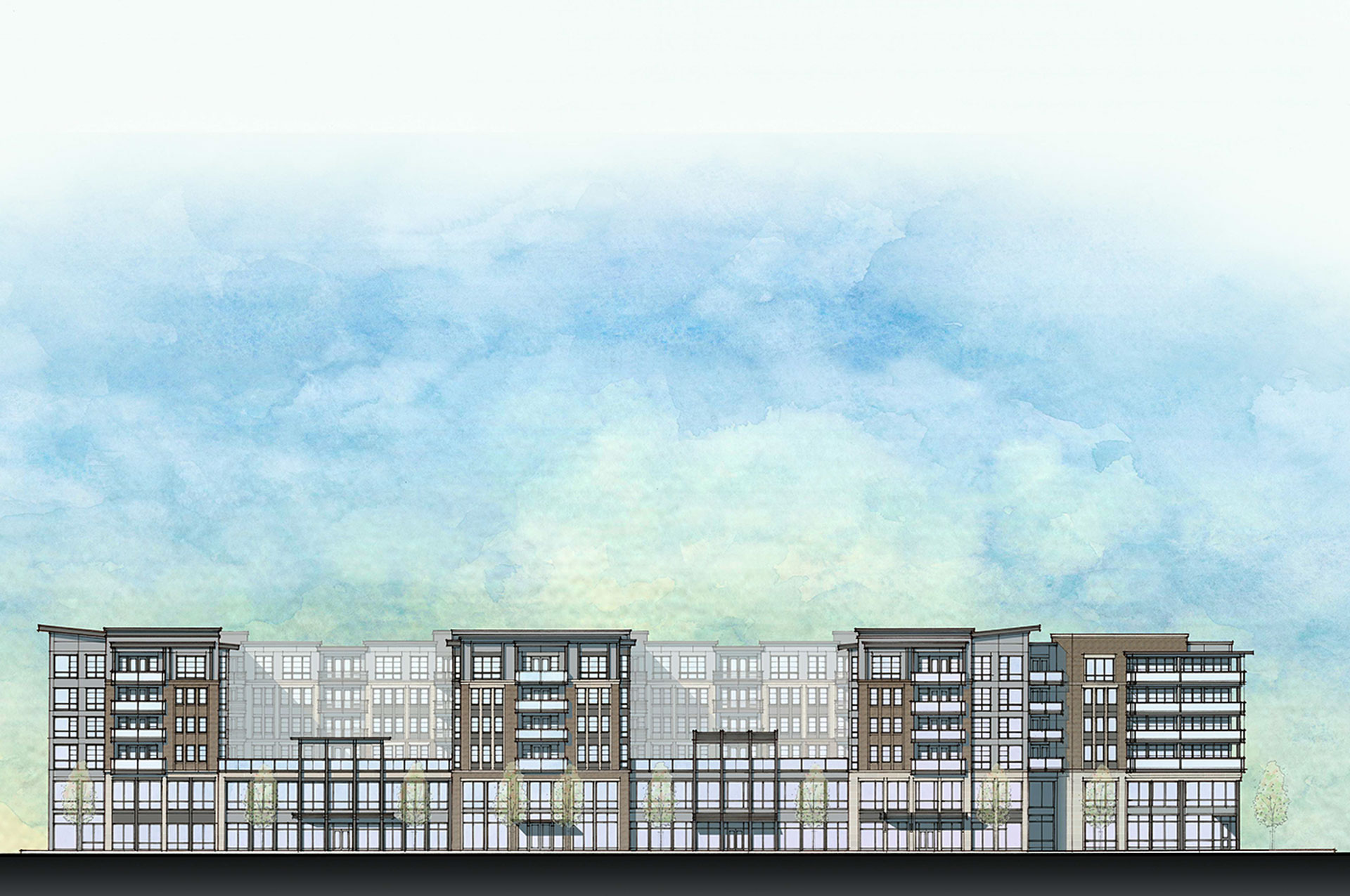 Preliminary Development Plan for Golden Bear Shopping Center
Attorney Don Plank—a member of the original development team for Arlington Gateway on Lane Avenue—has submitted a Preliminary Development Plan for the Golden Bear Shopping Center, for consideration by the Board of Zoning and Planning (BZAP). The Golden Bear Redevelopment project would replace the existing shopping center and FC Bank building on the site, with a six-story, mixed-use project. The existing McDonald's and cell tower would remain.
By submitting a Preliminary Development Plan, the applicant is seeking preliminary approval from BZAP before proceeding with the necessary work involved with a Final Development Plan.
Project Details
The proposed Golden Bear Redevelopment Project is for a six-story mixed-use building that would be comprised of:
28,000 square feet of ground floor retail and restaurant space
33,700 square feet of second floor office space
112 residential condominiums on floors three through six
A 427 space parking garage at the rear of the building
Traffic and site access in coordination with future ODOT and UA improvements to Riverside Drive and Fishinger Road
Click here for details of meeting dates.