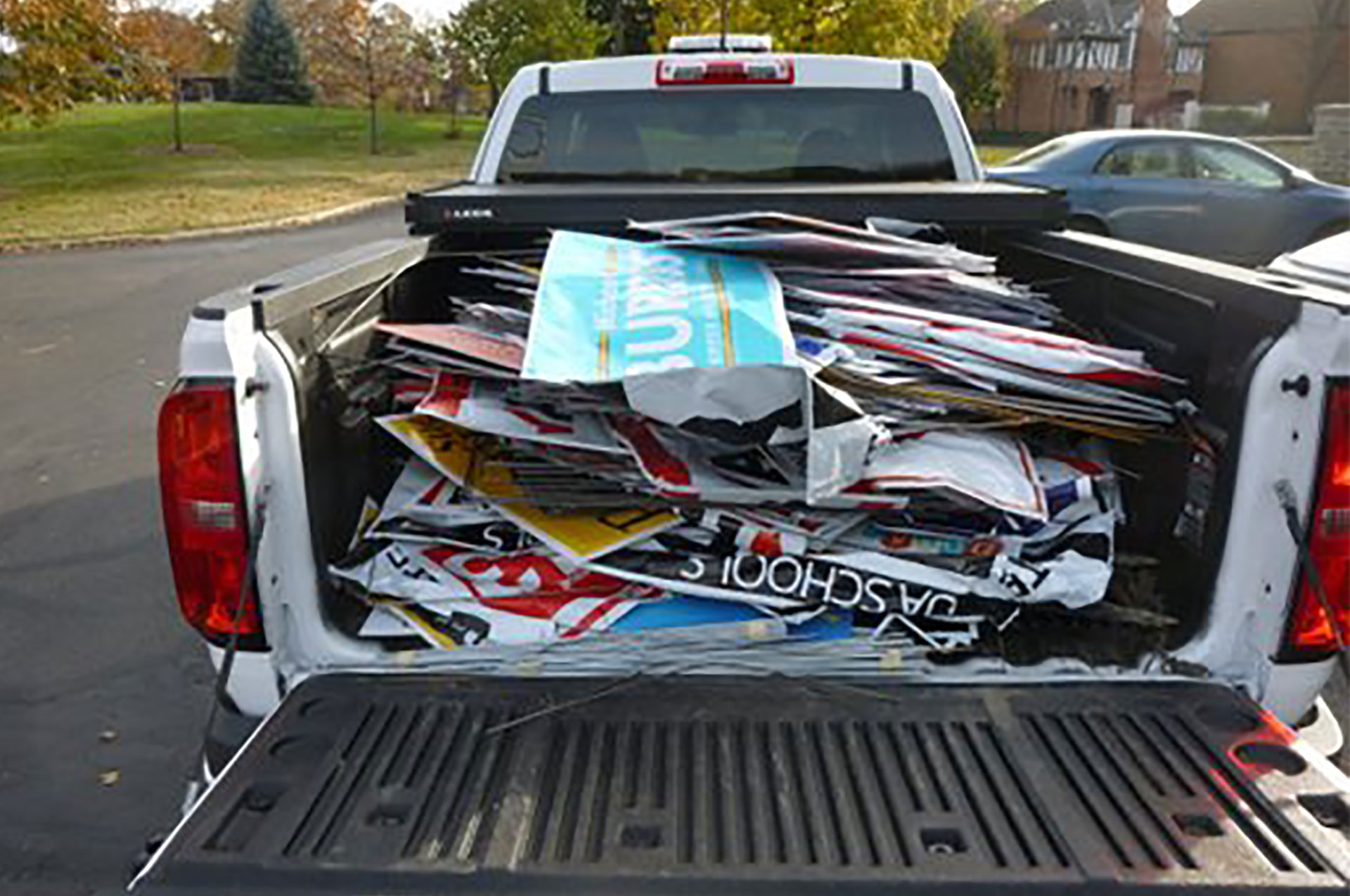 With the election behind us, are you wondering what to do with all those signs?
Starting Wednesday, November 4, our Code Compliance Division has been looking for and collecting any signs placed out in the right-of-way, in preparation for taking them all to a recycling event hosted by the Solid Waste Authority of Central Ohio (SWACO).
You are welcome to bring any signs from your yard to the Municipal Services Center, 3600 Tremont Road, by the end of the day Friday, November 6. Code Compliance will happily add them to their collection and take them to SWACO's Saturday collection.
If you miss the opportunity to bring signs to us, you can take them directly to the SWACO event, scheduled from 8-11 a.m., Saturday, November 7, at the Bill McDonald Athletic Complex, 4990 Olentangy River Road—which is just south of Bethel Road.