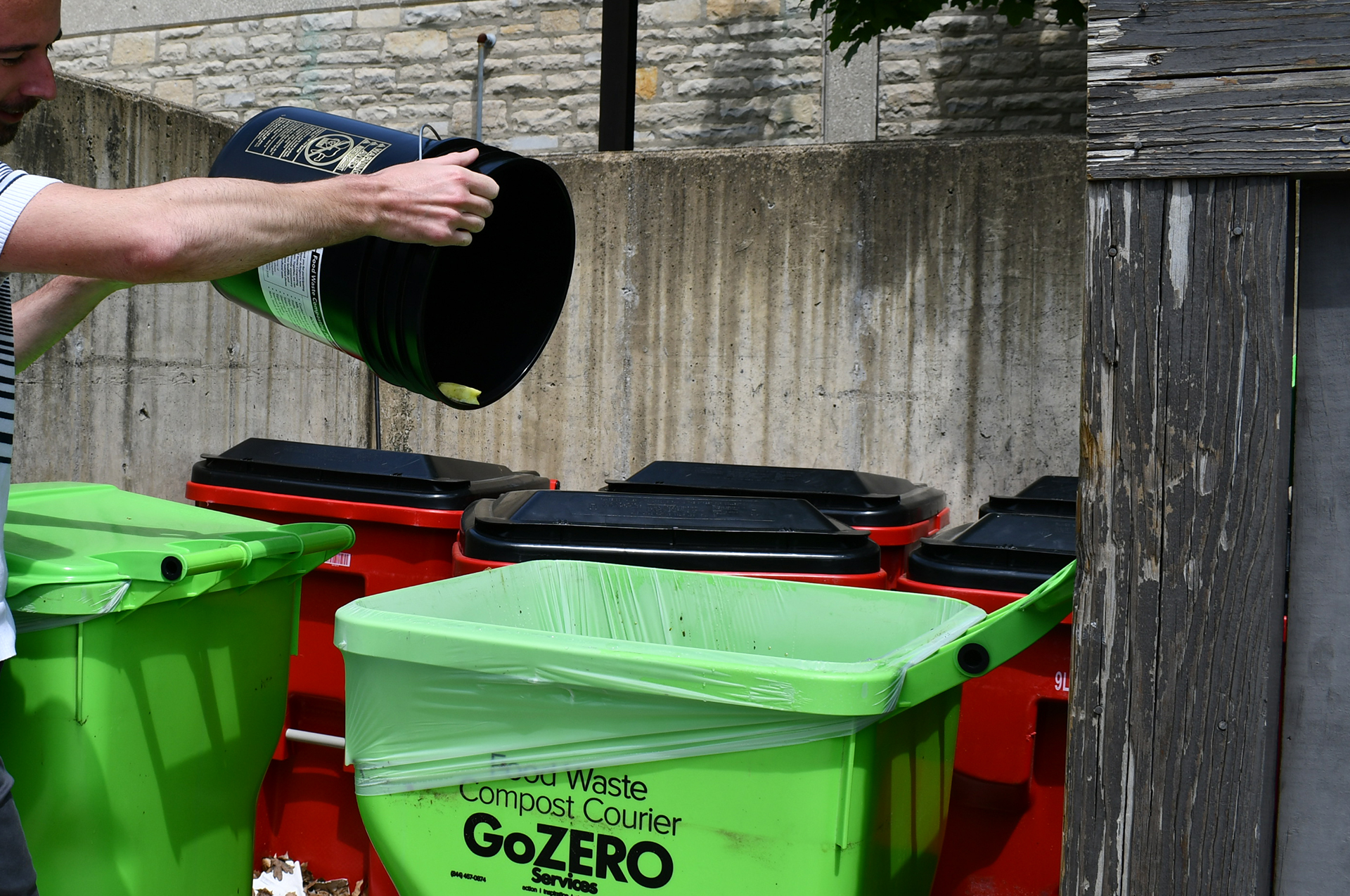 Reduce Food Waste This Spring
With the return of warmer weather, many are looking to (safely) get out of the house and back into our community. This change in routine can be accompanied by a change in food habits. Luckily, the new Save More Than Food awareness campaign can connect residents with resources to reduce food waste. Visit SaveMoreThanFood.org and sign up for the campaign newsletter to learn more and stay connected!
In Franklin County, nearly one million pounds of food waste arrives at the landfill every day. Through reducing our waste, composting and recycling, we can all help redirect materials that would otherwise end up in a landfill.
Tips to Reduce Food Waste
Shop Smart, Plan Meals – Before you head to the store, make note of what you already have on hand so you don't end up with duplicates, some of which may go bad before you can use them. Find meal planning tools on Save More Than Food to cut back on unnecessary food purchases and save money.
Imperfectly Perfect Food – That crooked carrot, the apple with the slightly odd coloring, the tomato that's less than round – these one-of-a-kind produce items are just as delicious. Look for the 'imperfect produce' section at your local grocery or consider shopping with some online food retailers that specialize in selling food that would have otherwise gone to waste.
Love Your Leftovers – Leftovers make for quick and convenient next-day meals, but they also can be easily forgotten in the back of your fridge. Set yourself up for a quick and delicious meal by freezing leftovers in single-serving containers.
Get Creative – Don't like eating the same meal twice? Find a recipe that helps you use up the odds and ends in your refrigerator by googling the ingredients/dishes that need to be used.
Find more tips for reducing food waste, using up leftovers, composting and more, at SaveMoreThanFood.org.