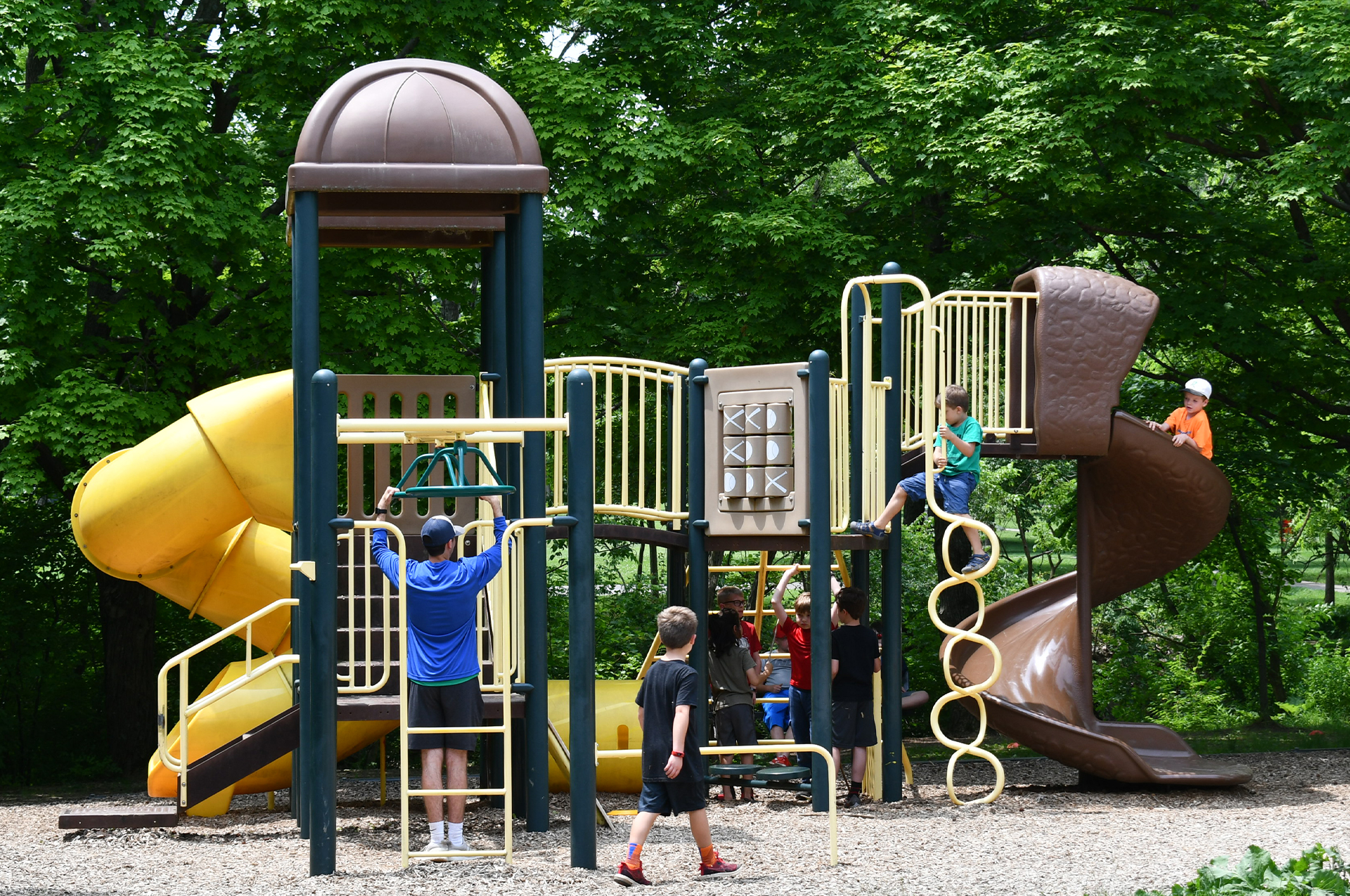 Reed Road Park Improvements
As part of the City's 2019 Park's Capital Improvement Program, the Reed Road Park Playground is next on the list for equipment replacement. Expected construction for the project is slated for the fall of 2019.
An open house has been scheduled for Wednesday, June 12 to discuss prospective playground types and design ideas. Join members of the City's Parks & Recreation Department from 6:30-8 pm at the Reed Road Park shelter. All members of the community are welcome to share ideas and offer input, and you can drop in at any time during the meeting.
Visual aids of different playground styles will be shared under the following categories:
Traditional (similar to the existing playground equipment)
Contemporary (interesting shapes and modern equipment to crawl and climb through)
Freestanding (play features are decentralized and spread throughout the full area)
Rope Based (ropes and nets form the basis for play activities)
If you are unable to attend the public meeting, Parks & Recreation is also accepting feedback through an online survey that is available June 7–17. Click here to complete the survey.
The findings and recommendations will be shared with the Parks & Recreation Advisory Board at its Wednesday, June 19 meeting, which begins at 6:30 pm at 3600 Tremont Road. Staff will then finalize project specifications and seek construction bids, with the goal of bringing a final recommendation to City Council in August, following the summer recess.
If you have questions about this improvement project, contact the Parks & Recreation Department, at 614-583-5300 or parks@uaoh.net.