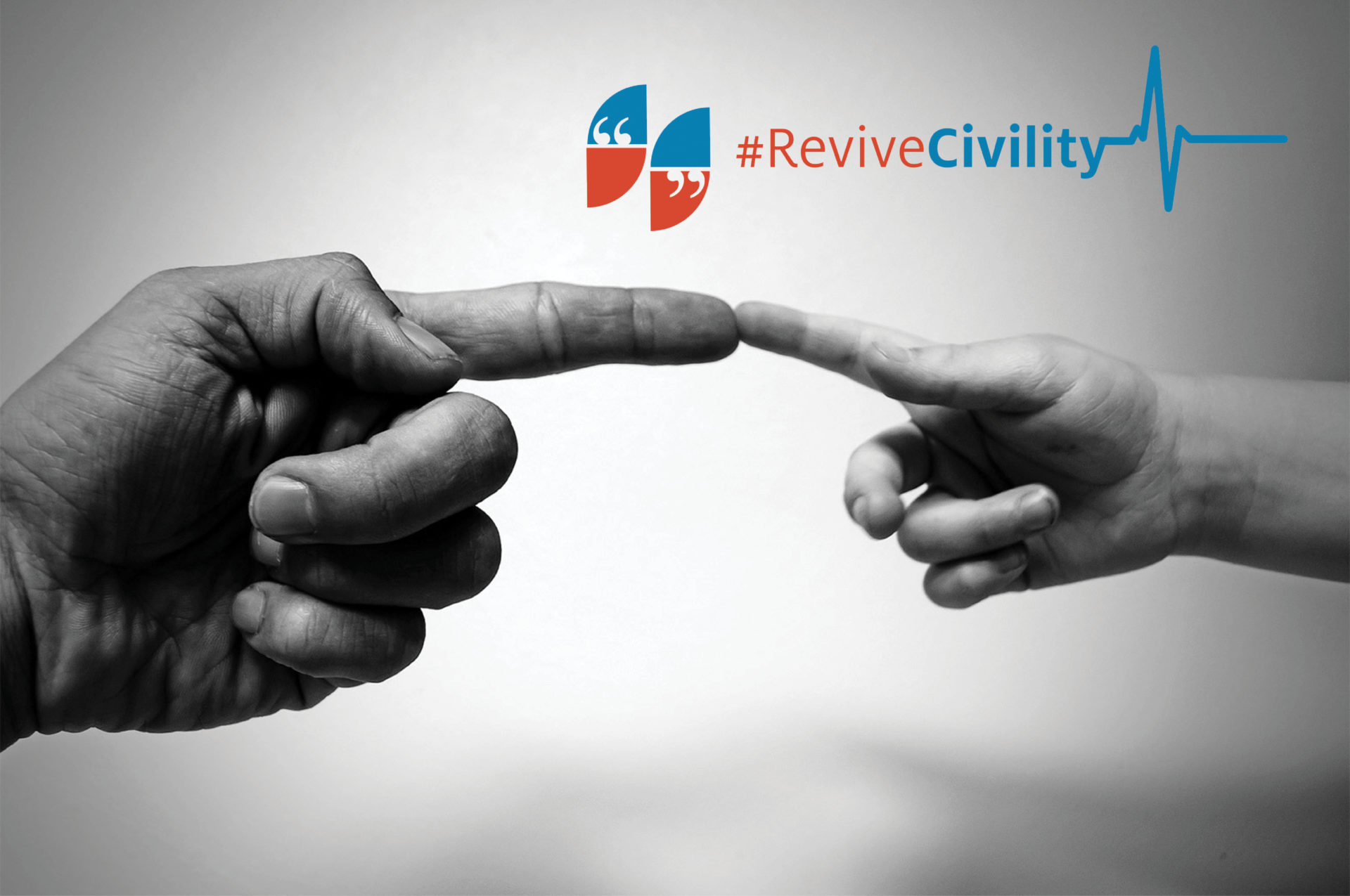 Mayors, City Councils and organizations across the country have agreed to participate in an initiative to counter the incivility that too often dominates our public discourse. The dismissal of civility in any community–large or small–makes it difficult for action to take place and changes to be made.
The efforts are supported by the National Institute of Civil Discourse (NCID), is a non-profit, non-partisan institute based at the University of Arizona that is dedicated to addressing incivility and political dysfunction in American democracy by promoting structural and behavioral change. Informed by research, the NCID created the Revive Civility Initiative. The program proactively engages governments, organizations and citizens to improve public discourse, decrease polarization and restore civility back to their communities.
The data is astounding. Weber Shandwick's annual Civility pool found that nearly 70% report that the country has a major problem with civility" said Council President Kip Greenhill. "This initiative isn't just for elected officials, it's to better our communities, and for each citizen to practice honest and civil discourse. Civility is about showing mutual respect for one another–whether it's colleagues, neighbors or organizations– regardless how different people's ideas may be."
After months of planning and brainstorming, the first step of the grassroots initiative was implemented yesterday when the City Council passed a Resolution of Support at the August 27, 2018 City Council meeting –officially making Upper Arlington a Revive Civility Community. To continue efforts in support of civil discourse, citizens, City staff and organizations can participate in the a few (or all) of the following:
Take the Civility Pledge
Hold a Revive Civility conservation with another person, with a small group or hold a community conversation with two or more organizations.
Host a training event for people who want to learn more about listening and other skills needed to effectively promote civility.
Foster civility on social media by making sure shared posts are from accurate sources, avoid insults and name calling and spread respect by sharing information about the role of civility in promoting constructive conversations.
There are several ways for the community to participate in this campaign over the next couple months including taking the pledge at the Labor Day Arts Festival at the City's tent, participating at The Big Table event or just hosting your own civility conversation with neighbors, colleagues, your organizations… doesn't matter the size or type of organization, just as long as you are taking the effort to restore civility in the community," said Jenn Faure.
A number of organizations in Upper Arlington came together and hosted a Big Table conversation at the Amelita Mirolo Barn in Sunny 95 Park on Wednesday, August 29. During the event, Lauren Litton from NICD' Revive Civility Ohio facilitated a community discussion that followed the principles of civil discourse. With the help of Laura Moore–Language Arts Teacher at Upper Arlington High School–over 45 UA high school students discussed community issues with the goal of finding our common ground with community residents, city staff and members of council. Tables discussed ways on how to get to know your neighbors and how to gain a better understanding of what is important to other fellow community members.
Unfortunately, incivility is pervasive and deep in our public and personal lives." said Dr. Carolyn Lukensmeyer, Executive Director of NICD. "NICD commends the leadership in Upper Arlington for acknowledging that civil discourse is imperative to the health and well-being of their community. Upper Arlington joins other communities across the country that are proactively renewing commitments to civil discourse through NICD's initiative and offering residents opportunities to strengthen relationships and bridge divides through trainings and various activities."
For additional information about Revive Civility or if you would like to set up a community conversation, please contact Jared Nyhart, at 614-583-5027, or Jenn Faure, at 614-901-6404.