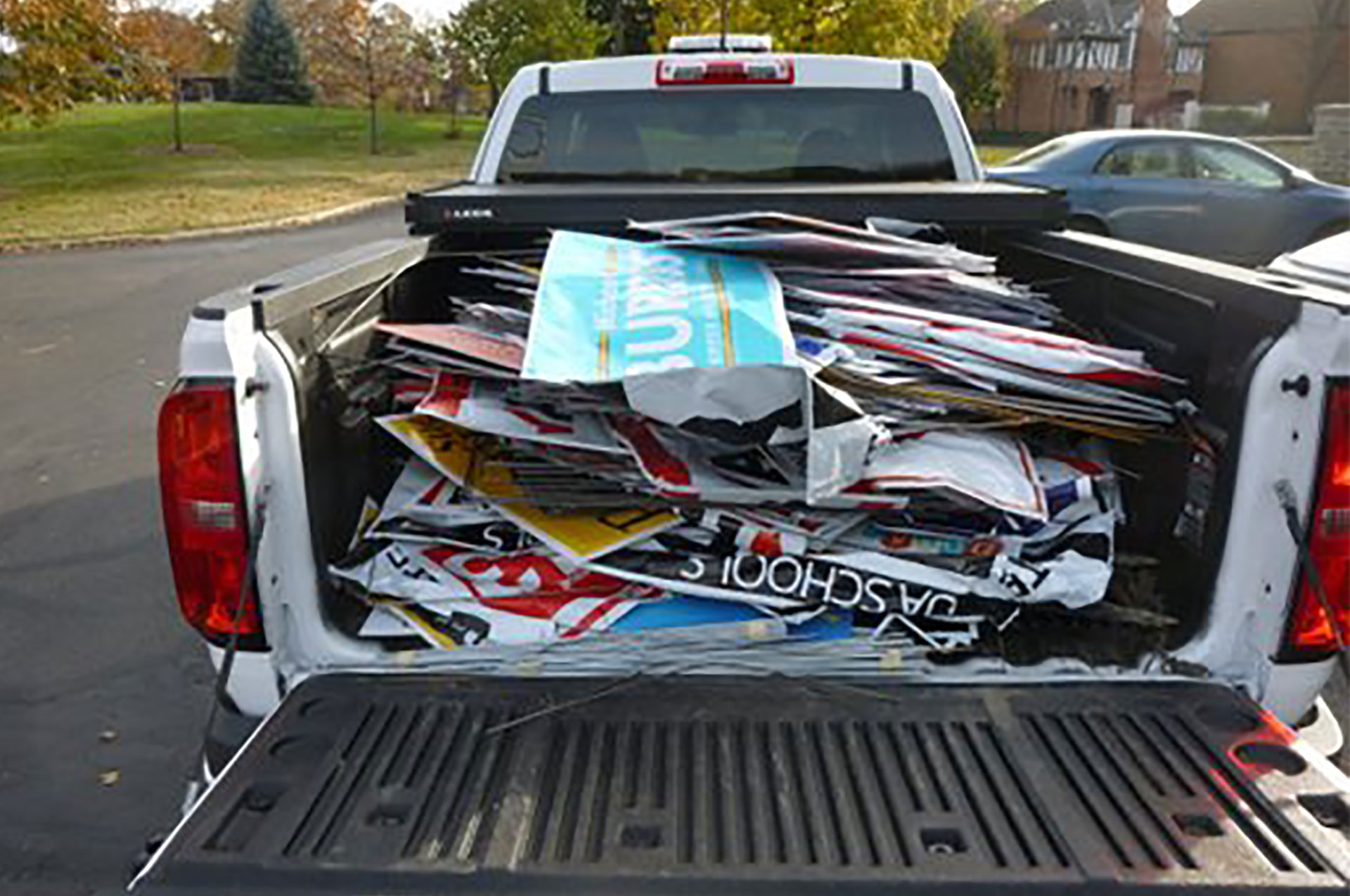 Election Season Political Signs Reminder
As election season approaches, the City wishes to remind residents about the proper display of political yard signs and banners.
Upper Arlington City Government is non-partisan, and City Council does not endorse political candidates. The City does not regulate language on a political sign, as this would infringe upon an individual's freedom of speech.
Below are guidelines for the display of signs or banners:
Signs and banners must be located on the property and not in the public right-of-way.
A maximum of five signs/banners are permitted per property.
In addition to the five permitted signs, an additional sign/banner may be onsite for each street frontage if the property is under construction or on the market for sale or lease.
Signs/banners should not exceed eight square feet in size per side.
Signs should not exceed four feet in height if free-standing and should not be attached to any roof or roof element if mounted on a building.
Signs/banners should not be illuminated.
Signs with changeable copy/text are not allowed.
Last year, Council approved some amendments to the City's sign code, allowing the use of larger banners – up to three feet by six feet – during the time period of May 7-July 7. This amendment was made to facilitate the use of graduation banners for students, though the enlarged sign size is extended to all messages during that period.
The City may be able to ask a resident to remove signs/banners only if they exceed the size requirements, are deteriorating or have been placed in the public right-of-way. If you believe this to be the case, call Code Compliance at 614-583-5073 or use our UA Click2Fix smartphone app to report an issue.
Signs placed on private property are considered private property as well, and theft charges will be filed against individuals taking signs.
Please be mindful of the aesthetics of our neighborhoods when displaying political signs.