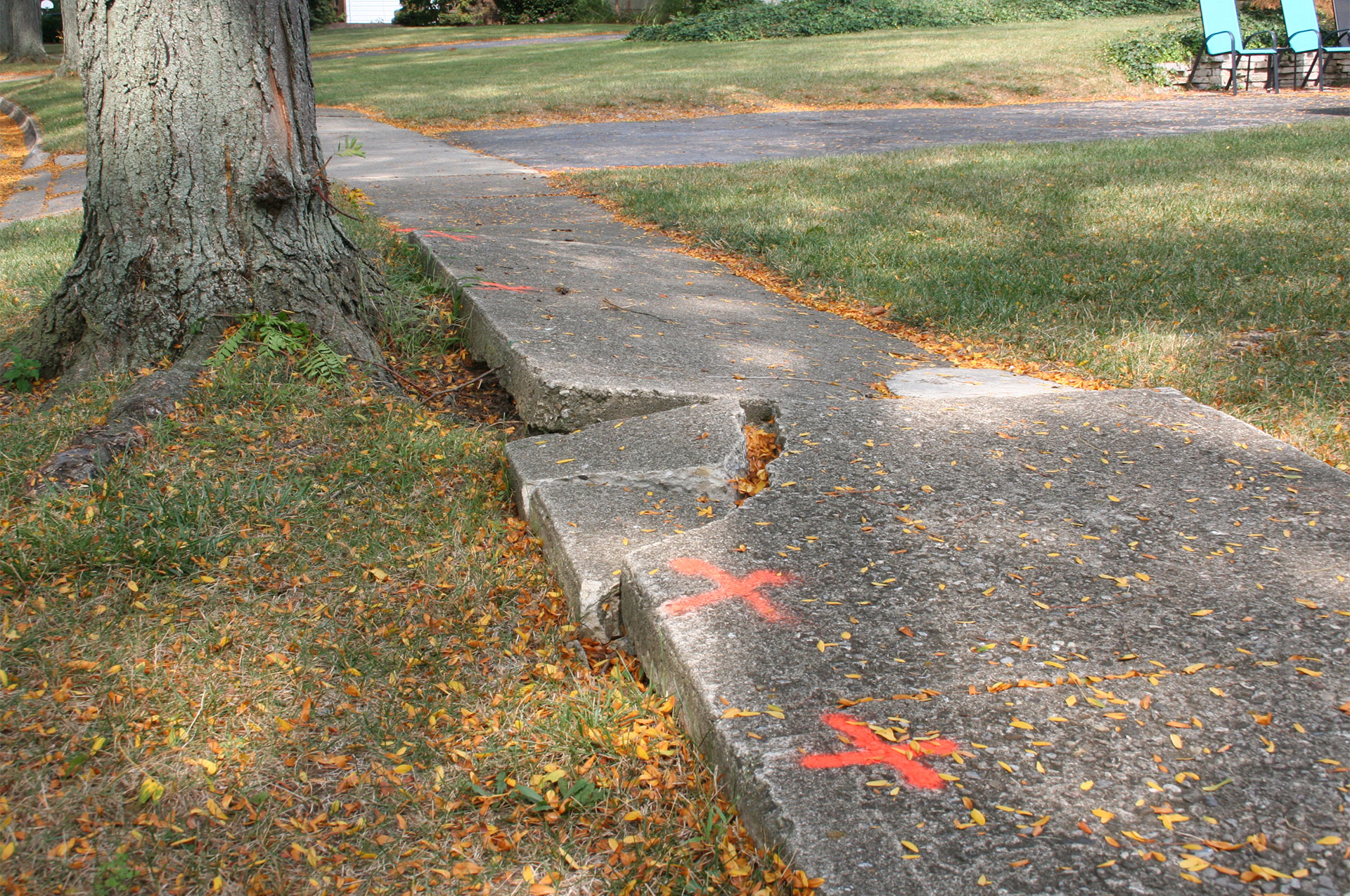 2019 Sidewalk Maintenance Program
Sidewalks are a beneficial and desirable part of our infrastructure, providing safe connections to neighborhoods, parks, schools and other amenities, as well as enhancing public health. Many residents favor improving or adding to the City's sidewalk network. In the 2017 Community Survey, 80% of respondents supported a City effort to install new sidewalks on several main streets to support safe access to schools and other amenities.
Significant progress has been made expanding UA's sidewalk network, with additions on key community connector streets such as Kenny, Fishinger, Tremont and Lane roads. However, it has become increasingly apparent that some of the existing, aging sidewalk networks within many neighborhoods are falling into disrepair. The City's Sidewalk Maintenance Program provides for periodic inspections of existing sidewalks to determine if repair or replacement work is necessary to keep the network in good working order.
Consistent with most other communities, the maintenance and repair for sidewalks is the responsibility of the adjacent property owner. The City will make repairs when damage has been caused by the roots of City-owned trees in the public right-of-way, defects caused by utility manholes or valves, and any curb ramps.
The City recently conducted inspections of sidewalks in District 4, bordered by McCoy Road, Reed Road, Tremont Road, Kenny Road and Fishinger Road, and has developed a list of locations in need of repair or replacement, either by the property owner or by the City. Early in 2019, some residents in this district were mailed a notice if sidewalks adjacent to their property are in need of repair or replacement. An aerial view of their property was also provided, showing the location of the damage and whether the responsibility for repairs falls to the property owner or to the City.
When repairs or replacements are the responsibility of the property owner, the City is asking for the situation to be rectified by July 1, 2019. Thereafter, the City will proceed with completing the necessary improvements as part of its Summer 2019 sidewalk improvements plans, with the costs billed or assessed back to the property owner upon completion. The costs for repairs contained within the City's contract could be higher than costs incurred by the use of a private contractor.
For additional details on this program, click here. If you have questions, click here to send an email to the Engineering Division.