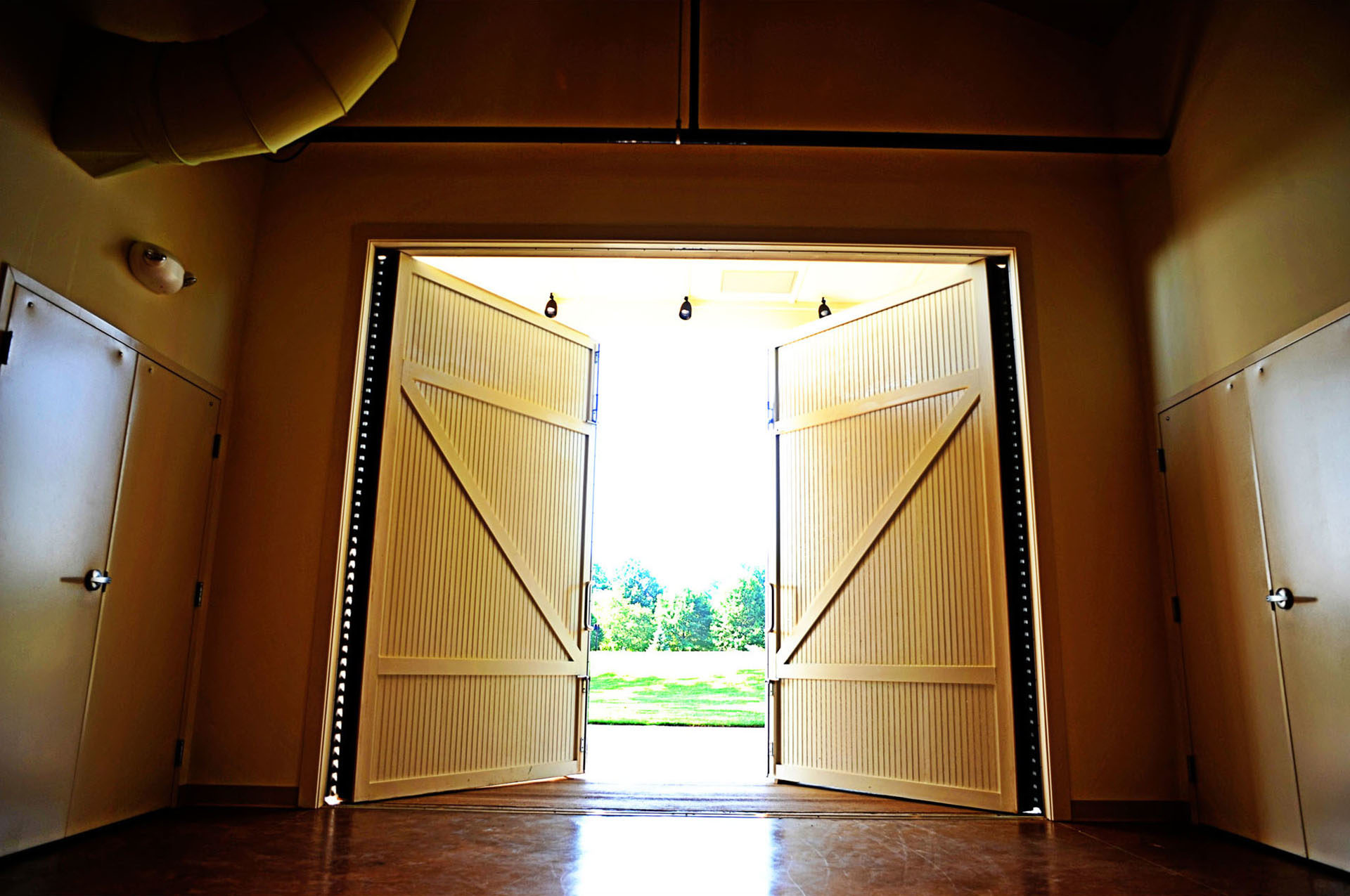 The Amelita Mirolo Barn Combines Historical Character with Modern Functionality
It's hard to believe that it's been eight years since the Amelita Mirolo Barn officially opened, but its history goes far beyond that. The Barn's roots date back to 1838, when the original structure was built by Thomas Legg at the intersection of Fishinger and Reed roads. At the suggestion of the Upper Arlington Historical Society, the barn—which at some point had been relocated to a property on Lane Road—was deconstructed and put into storage, in the hopes that the City would be able to preserve one of the oldest farm structures in the community. As plans for what was to become Sunny 95 Park took shape, a flexible, year-round indoor facility was envisioned. In stepped the Upper Arlington Community Foundation to lead a fundraising effort that would combine the hand-hewn beams of the old barn with new construction, and the Amelita Mirolo Barn was the result, a space that combines historical character with modern day functionality.
As you step inside, you are welcomed by the beautiful historic beams, preserved from the original barn. Combined with newer beams within the larger part of the structure, the Barn provides an airy and modern feel, perfect for weddings, family reunions, business retreats, graduation parties and more. The Barn is open for rentals year-round, featuring 3,700 square feet of event space including a kitchen with a refrigerator, sink and warming oven (no cooking is permitted on-site), seating for up to 150 guests and onsite parking. Two patios and an outdoor covered stage add to the flexibility of the space. Amenities include guest Wi-Fi, two 70" LED HDTVs with cable and capability to hook up to your personal computer and new and improved speakers inside are great for presentations, slideshows or background music. Tables, chairs and a variety of other event necessities are also available for use.
The Amelita Mirolo Barn has been referred as the community's hidden gem, not just for its aesthetic appeal, but its affordability. With the average price of venues rising in Central Ohio, the Barn provides an affordable option, with rates starting at $75 per hour Mondays-Thursdays, $150 per hour Fridays and Sundays, and $175 per hour on Saturdays.
Reservations can be made up to two years in advance. If you are interested in booking the Barn for your special event, please call one of our recreation facilities staff members at 614-583-5330 for availability and to schedule a tour of the facility. They can also answer questions about rental rates, included amenities and eligible discounts for non-profit community-serving organizations. If you haven't already, we hope you will choose the Amelita Mirolo Barn for your next event. Click here to learn more.