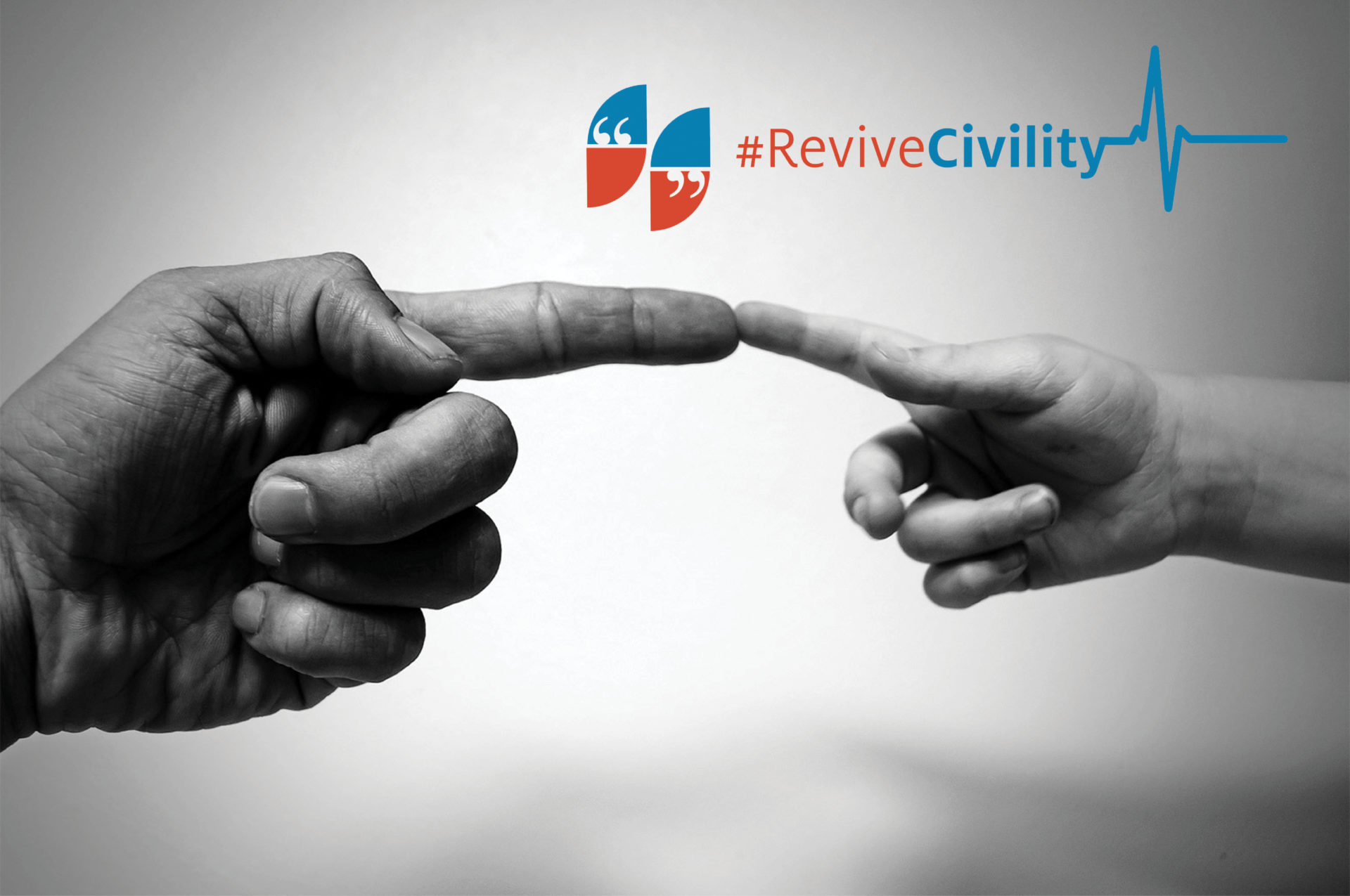 The City and Community Join Forces to Keep Civility Alive
Last year, a number of Upper Arlington organizations attended The Big Table event where LaurenLitton–State Coordinator of Revive Civility Ohio–facilitated discussions about the principles of civil discourse and shared best practices on how to find common ground when discussing controversial community issues. After the event, attendees walked away with a better understanding on what is important to fellow community members and skills on how to communicate to one another, regardless of the difference in views.
Members of this community, including City Council and Staff, see and are disheartened by the lack of civility in our country, which is why they're dedicated to this initiative and have no plans of slowing down. On February 22, City leadership–directors, board and commission members and members of City Council–took part in a civil discourse training–led again by Lauren Litton from Revive Civility Ohio–where they learned common themes of incivility in public service and reenacted conversations or arguments of incivility, some they've personally experienced.
After the training, Abby Cochran–City of Upper Arlington Human Resource Director–stated, "it's so important for all of us to know and understand our role in creating an environment where we can have meaningful discussions and disagreements without them rising to a level of disrespect, attack or controversy, especially in local government."
That afternoon, community leaders learned true meanings of civility, such as questioning your own position sometimes or understanding that people are multifaceted but it's not generalizing or stereotyping or speaking on behalf of an entire groups of people. They also learned about quick tips they can practice on their own, via public meetings or in conversations with residents.
"Learning about civil discourse and skill sets for constructive conversations is not a one-time event," said Lauren after the training. "This is something that we all need to practice and integrate into our daily interactions. These trainings are a start and offer opportunities for people to have a better understanding of civil discourse and the importance of empathy, active listening and critical thinking."
For this initiative to succeed, civility needs to be practiced by the members of a community as well. The UA Main Library hosted a Revive Civility Skills Training in February for residents to get a chance to gain skills that help create respectful and civil dialogues and how we can foster constructive conversations even when the issue is complex.
UA Resident Nic Fortkamp has been a supporter of Revive Civility since he first heard about it at The Big Table Event in August. After attending the session at the library, he felt in order for the community to grow, we need to engage and create relationships. "I truly believe that the city should continue promoting civility and holding Revive Civility type events. Amazing actions have stemmed from The Big Table last August including a partnership between students, EQUAL UA and the UA Public Library to put on a community wide culture fair at the Library on May 4 and the City and students from Upper Arlington High School are working together to set up a Junior City Council so that students' voices will have a seat at the table."
Challenge yourself and reach out to someone with different views and engage with them in civil and respectful conversation. Revive Civility Ohio offers several civility tools including one on one discussion guide, skills building and civility games for family and friends, click here to find resources and take the Revive Civility Pledge.