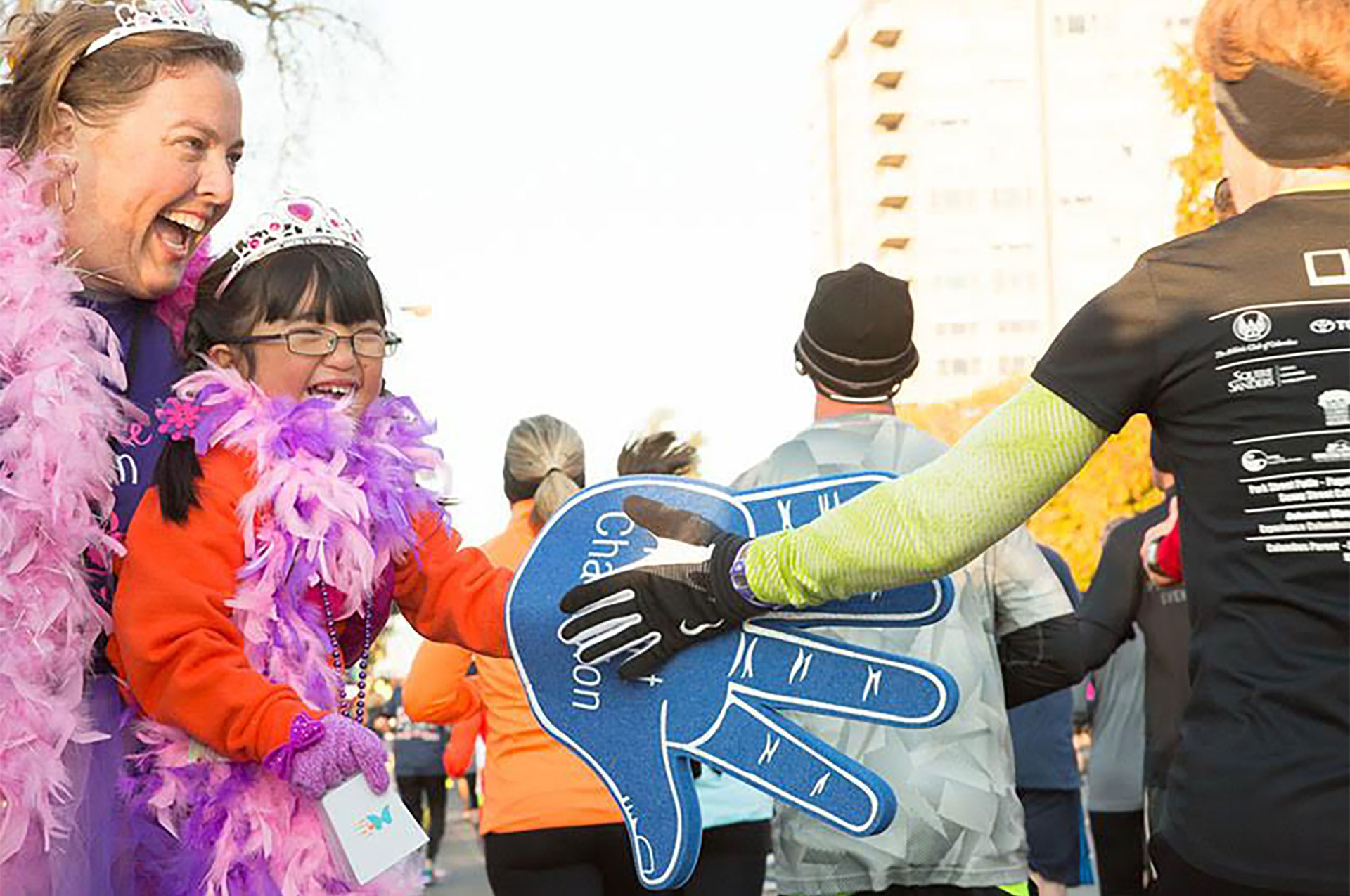 The Columbus Marathon Passes Through UA Streets October 17
Another spectacular showing is expected as fans, volunteers and donors turn out to watch an impressive 12,000 full- and half-marathon runners breeze through Central Ohio on the morning of Sunday, October 17 for the annual Columbus Marathon.
For those looking to cheer on participants, the marathon traces a route through Upper Arlington, with runners entering the community from the West Campus bike path that connects to Guilford Road, heads west on Guilford Road, then turns south on Coventry Road to King Avenue before heading east and back into Columbus.
This segment makes up miles 19 through 21, with the fastest of runners estimated to come through UA shortly after 9 am. Join over 100,000 fans around Columbus by watching the runners and cheering for your friends and neighbors!
From a logistics perspective, a series of temporary traffic restrictions will be in place in and around the marathon route, from 7 am-2 pm, per the following:
Complete street closures:

North Star Road, between Essex Road and Grenoble Road
Guilford Road, between North Star Road and Coventry Road
Coventry Road, between Guilford Road and King Avenue
King Avenue, between Cambridge Boulevard and Andover Road

Temporary No Parking:

Guilford Road, between North Star Road and North Mallway
Coventry Road, between Baldridge Road and King Avenue
King Avenue, between Cambridge Boulevard and Andover Road
Cambridge Boulevard, between King Avenue and Chelsea Road
Best of luck to all who are participating in what is sure to be another fantastic event.
The marathon is a timely reminder about jogger safety, as we head toward the end of Daylight Savings Time on November 7. Jogging is a popular pastime for many in our community. The most dedicated will take to the streets at all times of the year, in good weather and bad, in daylight and at dusk or even dark.
If you are an avid jogger, make sure you are wearing bright clothing, add a reflective vest overtop of your shirt or even invest in a headlamp so that you are visible to motorists. Stick to sidewalks whenever possible, and if you do need to run in the street for a short distance, make sure you are facing oncoming traffic so that you can jump to safety if a motorist doesn't see you and gets too close. Stop at cross streets and check carefully for traffic before proceeding and wait for the walking signal at traffic lights. While it might help pass the time to listen to music or catch up on news while you are jogging, this reduces awareness of your surroundings, so either keep the volume on low, or only plug into one ear.