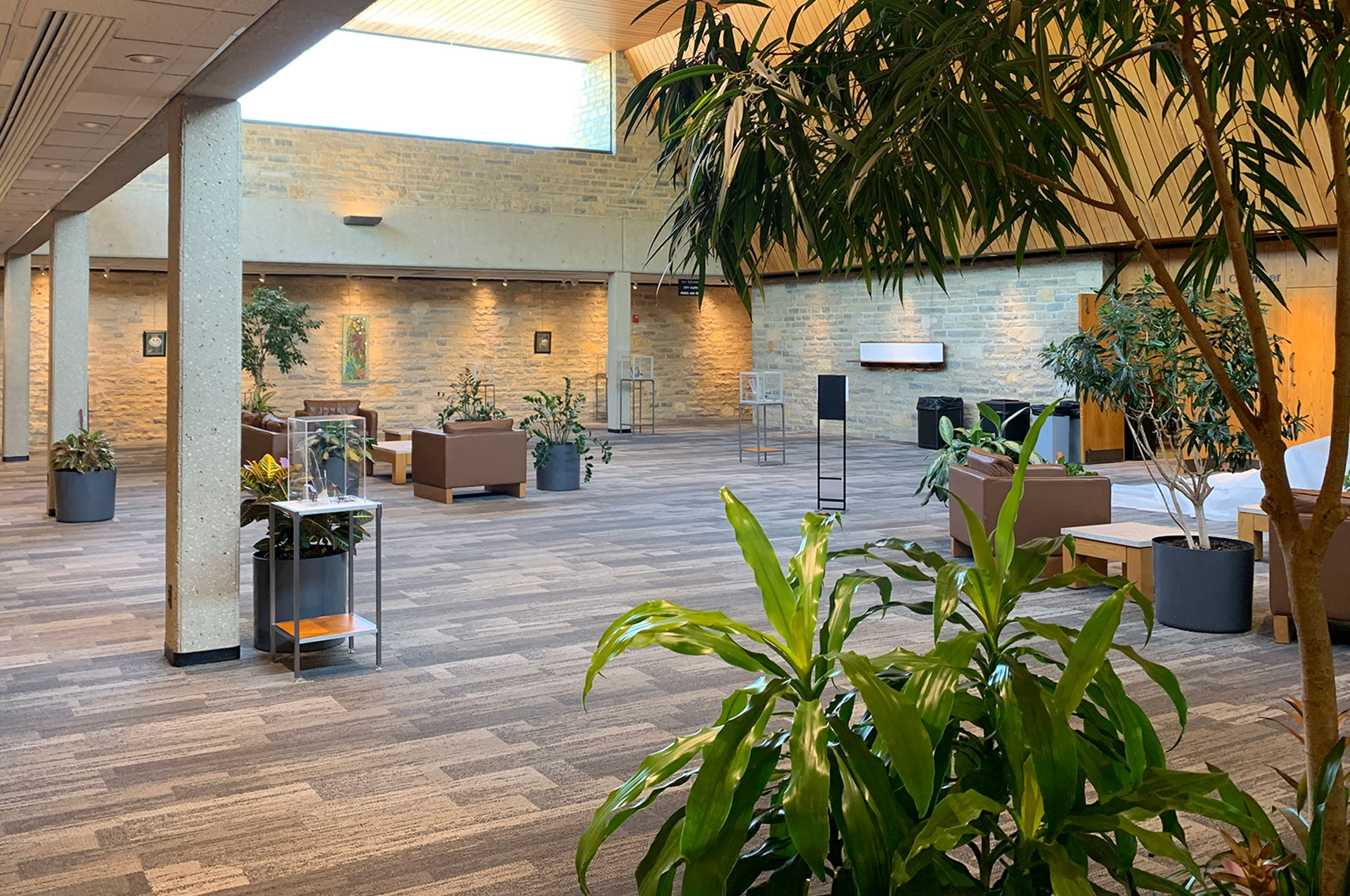 The Concourse Gallery Makes a Welcome Return
Rock, Sand, Sun: My Earth – Artist Frauke Palmer
Now Through October 29
After an 18-months long hiatus brought about by the COVID-19 pandemic, the City's Cultural Arts team in the Parks & Recreation Department is pleased to present the return of Concourse Gallery Exhibits. The Gallery is located in the atrium of the Municipal Services Center, at 3600 Tremont Road, and is open to the public Mondays-Fridays, from 8 am-5 pm.
Inspired by the mountains and canyons of the Southwest, Frauke Palmer creates her own fabric using personal photographs and the computer, then transforms them into quilts, designing her own personal world on fabric.
Born in Germany, Frauke Palmer left as a toddler and, after a few years in England, moved with her family to Baltimore, Maryland, where she finished her education. For more than 20 years Palmer taught physics and math at Worthington High School.
After retiring, she resurrected her sewing skills that had kept her family clothed and began to explore the world of quilting. Gradually she learned to indulge her sense of color and abstract design to create her own personal style of fabric art.
In retirement Palmer and her husband travel extensively and spend many hours hiking in the American Southwest, soaking in and photographing the natural shapes, colors and textures to be found there. Upon her return home, and through use of a computer, she transforms the photographs, creating her own personal world on fabric.