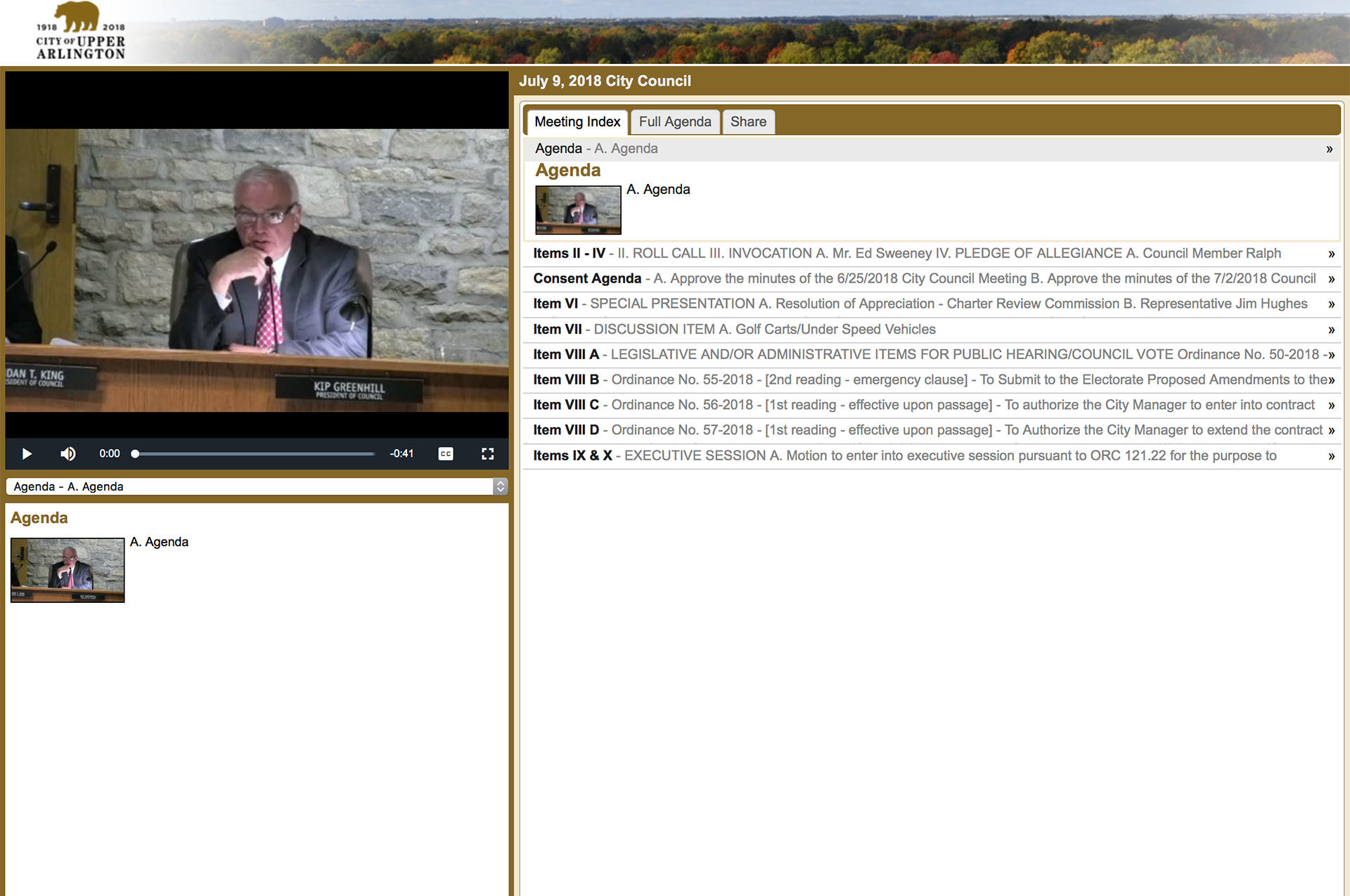 There's More Than One Way to Tune in to City Council Meetings
Upper Arlington City Council's commitment to a proactive communications approach with residents surpasses many other communities. This commitment is evident in much of what we do at the City, from sharing news of routine service updates to extensive community engagement opportunities when we conduct a study or work on a special project.
Every effort is also made to provide residents easy access to the upcoming agendas, meetings and policy decisions of City Council.
As soon as the Council meeting schedule is established for any given year, all dates and times are added to the Event Calendar on the City's website. As and when any changes to the schedule occur, the calendar is immediately updated, so we advise you to check the calendar the day of a meeting if you are planning to attend just to make sure nothing has changed. We also include notices of upcoming Council meeting dates in our bi-monthly City Insight e-newsletters.
Agenda packets for Council meetings are posted to the City's website the Friday before the meeting and can be found under the City Council – City Clerk section. Additionally, highlights of each agenda are shared in advance on the City's Facebook page—as are meeting summaries—so we recommend that you follow us—at @CityofUA—to make sure you receive these notifications.
If you see an item on an agenda that is of interest to you but you are unable to attend the meeting, it's possible to either watch the meeting live from your smartphone or computer via the City's Facebook page, or on the City Council – City Clerk section of our website. If the meeting has passed, all recordings are archived and tagged, so you can quickly find and watch the agenda item you want to know more about without having to watch the entire meeting.
As 2020 begins and our new City Council body prepares for the work ahead, we encourage residents to stay informed and get involved as the projects and issues that interest you come up for review on City Council's webpage.