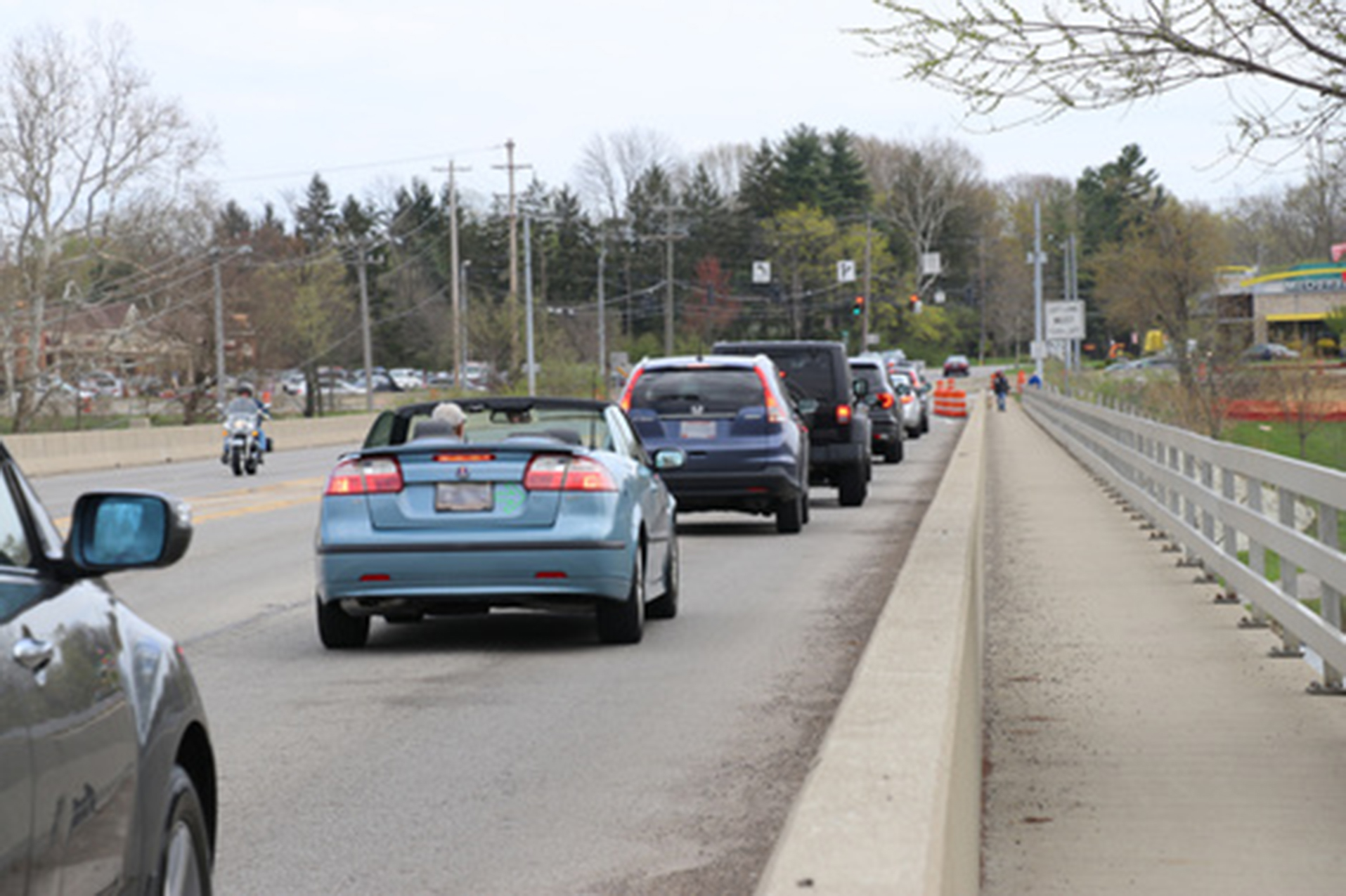 Traffic Pattern Change at US 33 and Fishinger Road
Improvements Underway at US 33 (Riverside Drive) and Fishinger Road
The Ohio Department of Transportation (ODOT) is in the midst of a US 33 and Fishinger Road intersection improvement project, adding a second left-turn lane from US 33 north to westbound Fishinger Road and a dedicated right-turn lane from US 33 south to westbound Fishinger Road. To facilitate construction, the intersection is reduced to one lane  in each direction. Left turn lanes are still available.
The new traffic pattern will be in place through the end of June, however additional traffic delays are expected until the project is complete.
The entire improvement project–new pavement, drainage and traffic signal­–is expected to be completed by September, weather permitting.
Visit OHGO.com/Columbus or download the app for construction and real-time traffic updates regarding this project and others in Central Ohio.