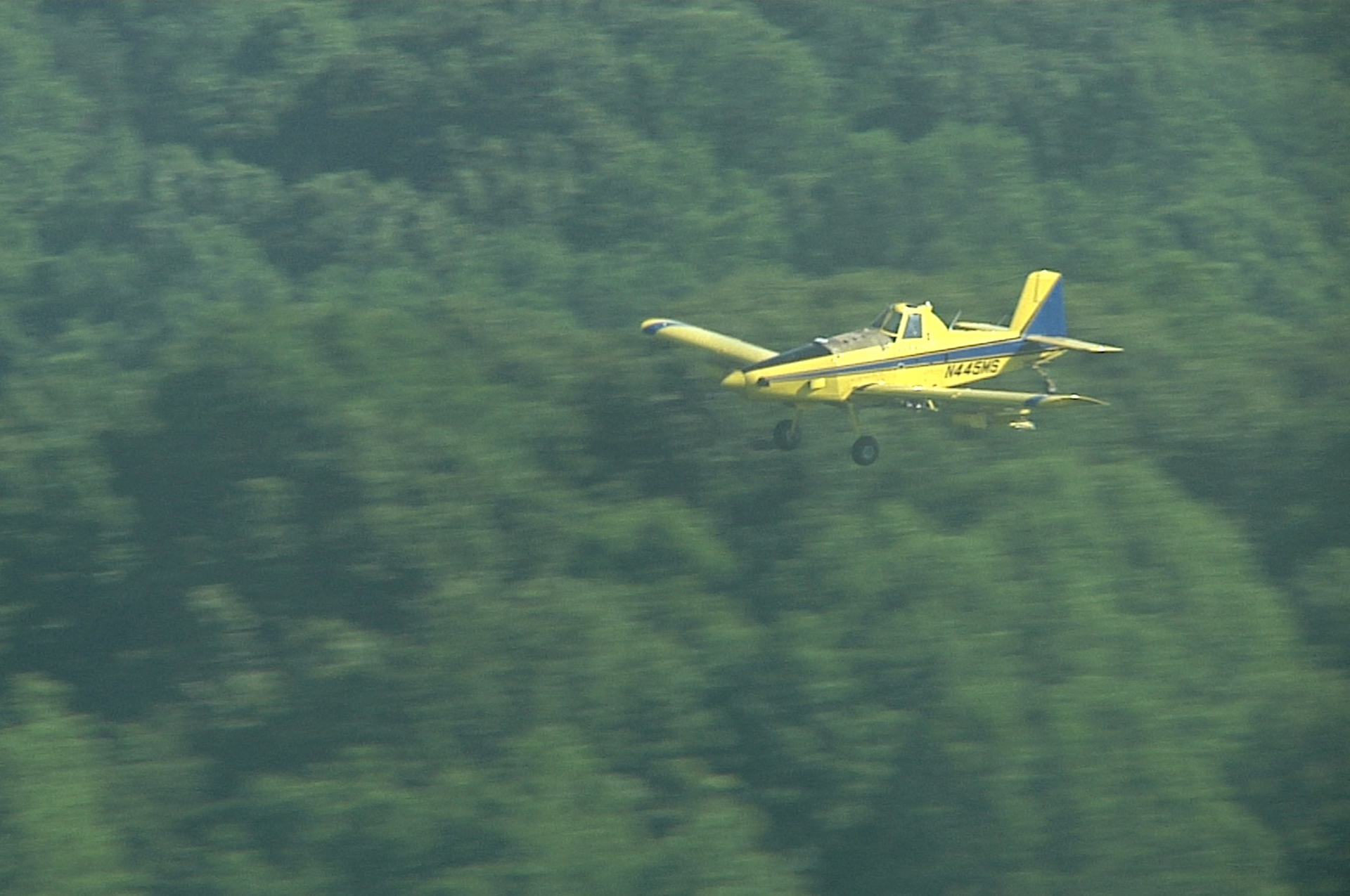 Treatment for Spongy Moths Planned in UA by the Ohio Department of Agriculture
The Ohio Department of Agriculture (ODA) has scheduled aerial treatments to control populations of the spongy moth (formerly referred to as the gypsy moth) in the Upper Arlington area between June 15-17, weather permitting.
Treatments are administered by a low-flying yellow aircraft, approximately 100 feet above the treetops. The treatment used is Splat GM-O – an organic, biodegradable lure that disrupts adult spongy moth mating. The product mimics the scent of gypsy moth pheromones, the fragrance used by female moths to attract males. Humans can't detect these fragrances, but by dropping Splat GM Organic over the area (at a rate of less than one cup per acre) males become confused and are much less likely to find mates, reducing reproduction rates. This product is not harmful to birds, bees, plants or humans.
The Spongy Moth (Lymantria dispar) was one of the first invasive species to damage trees in the United States. Released by accident in Massachusetts in 1869, the moths' migration westward was slow because the females do not fly. However, the gypsy moth has been established in Ohio for a number of years.
The adult moths are of little consequence, but the caterpillars are voracious leaf feeders. Large populations can defoliate trees causing damage to tree health and disruption to area residents. Successive years of defoliation can kill trees.
This invasive pest is managed by the Ohio Department of Agriculture. The state sets gypsy moth detection traps around Ohio each year to monitor population data. There are a variety of natural factors that control moth populations, but when population levels exceed a tolerable threshold, the state intervenes with population suppression techniques to prevent canopy devastation.
For additional program details, click here.