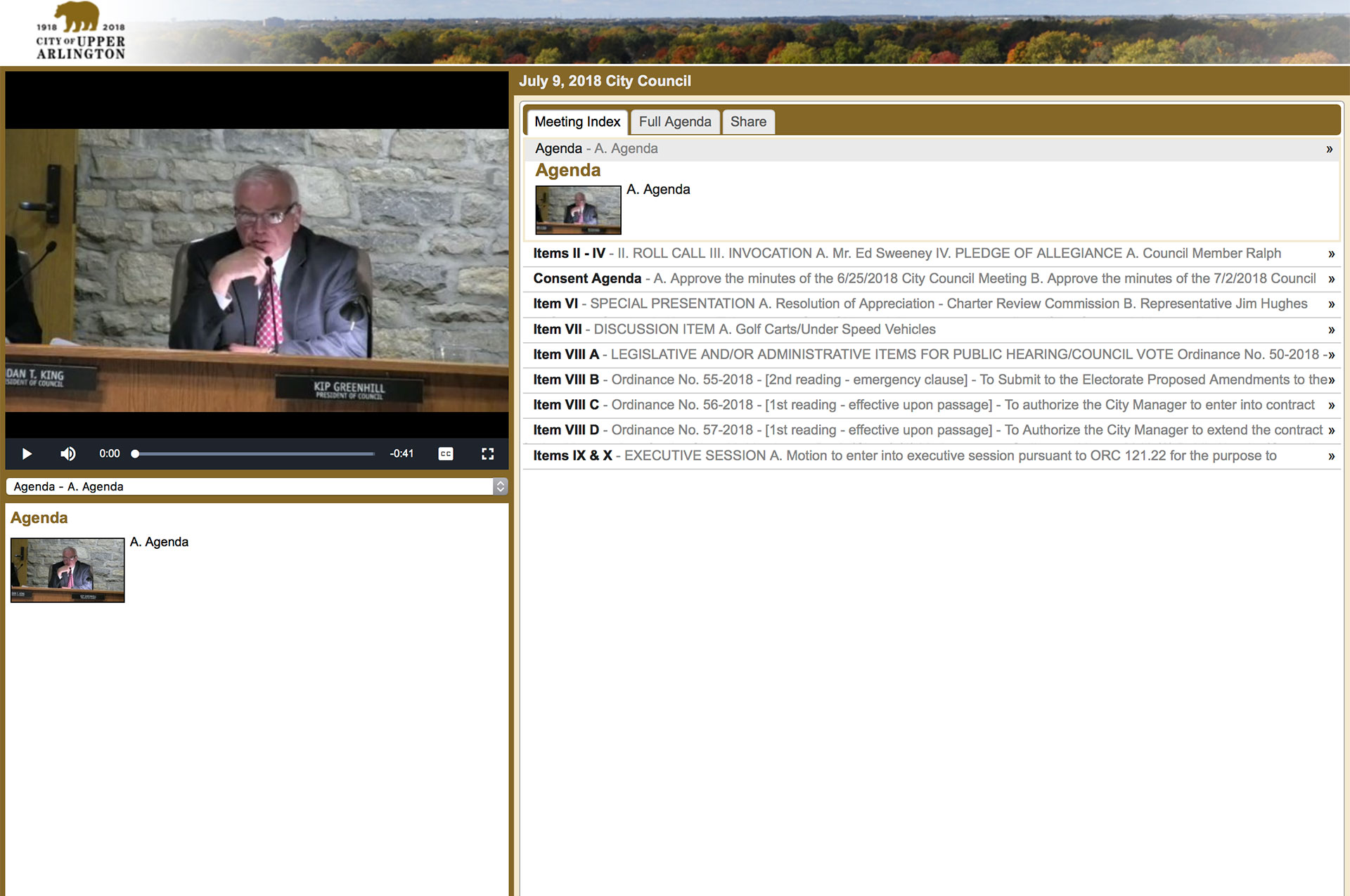 UA City Council Adjusts Meeting Schedule & Attendance Options
After a year of meeting remotely, City Council has made some adjustments to both its meeting format and schedule following summer recess. Highlights of the adjustments are as follows:
In-person meetings have resumed, utilizing a hybrid option that allows residents to attend via Zoom. All meetings will be held in the Council Chamber of the Municipal Services Center, 3600 Tremont Road.
Full meeting details – including a link to access each meeting via Zoom – are provided in each agenda, which can be found on the City Council section of the City's website.
The schedule is now comprised of three City Council Meetings per month, to be typically held on the first, second and third Mondays of each month beginning at 7:30 pm (meetings will be moved to a Tuesday when City offices are closed in observance of a national holiday). This change eliminates the Council Conference Sessions that were traditionally used as working sessions to review and discuss pending legislative items. It also provides flexibility for scheduling special meetings at the end of the month if necessary.
Residents may address Council on legislative items on the agenda. Hard copy speaker slips are available at the entrance to the Council Chamber. Residents wishing to address Council who plan to attend the meeting remotely should send an email "speaker slip" request to

[email protected]

a minimum of two hours before the start of the meeting.
Council meetings are live-streamed on the City Council page of the City's website and recordings of each meeting can also be accessed from the Past City Council section. The City has stopped streaming meetings on it's Facebook page due to recurring technical challenges. For residents' convenience, a meeting reminder and link to the City Council page of the City's website will be provided via Facebook shortly before the start of each meeting.
If you have any questions about City Council, its meeting schedule or upcoming agenda items, please contact the City Clerk's Office.