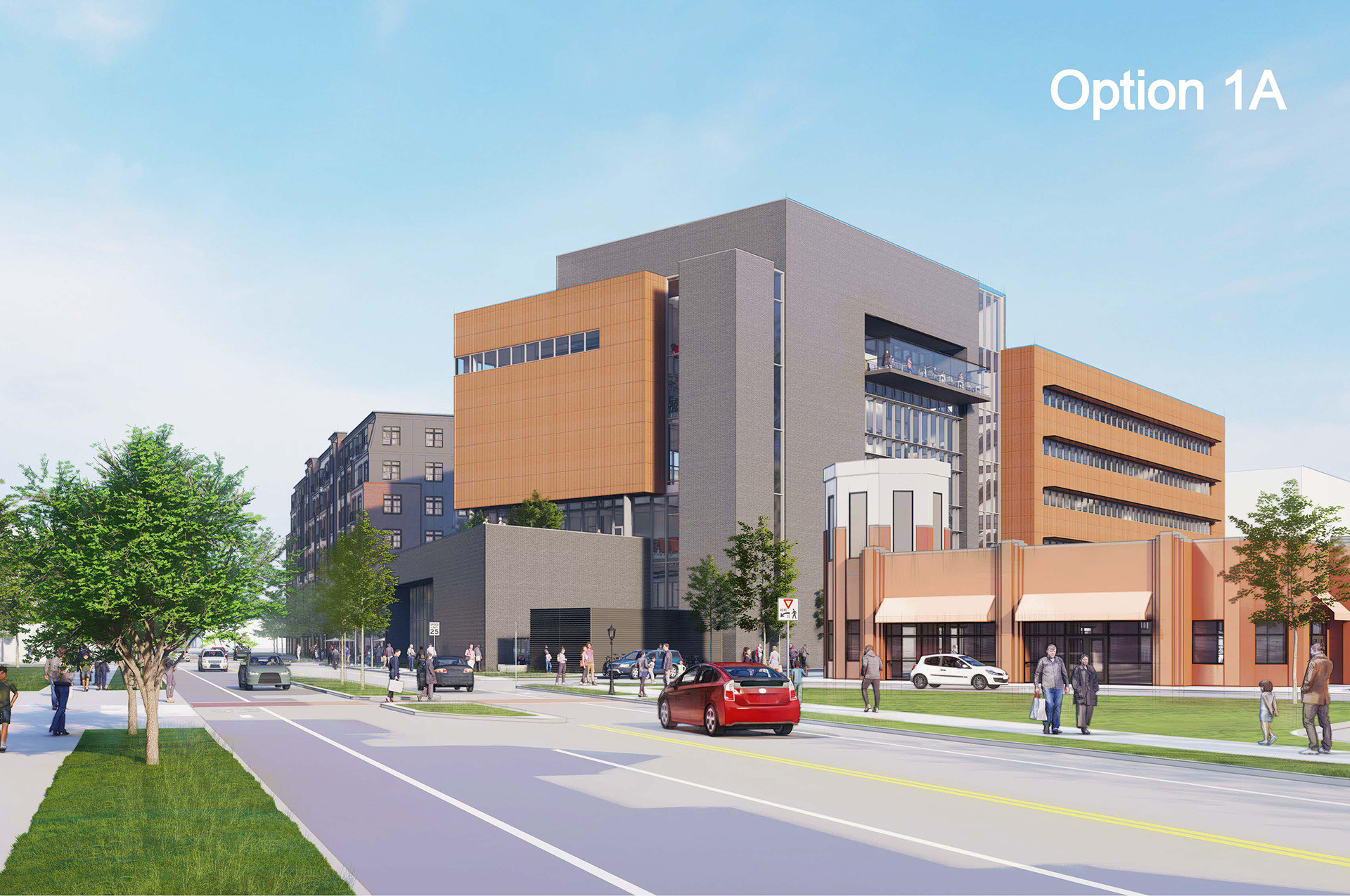 UA Community Center Progress Update and Parking Meetings
Early in the year, the community was invited to review and provide input on an initial set of renderings depicting the UA Community Center. Since that time, the design team has been refining and further developing floor plans, and they are now ready to share their work with City Council and the community.
At the June 13 City Council Meeting, Staff and the design team shared various slides depicting how the site plan has evolved, along with two exterior design options. The presentation included a discussion on the financials and concluded with a review of the anticipated construction schedule, which remains on track for November 2022-August 2024.
The presentation was recorded and is available for viewing on the UA Community Center website. Continuing our commitment to keeping the community involved in this process, we encourage residents to watch the presentation and share their thoughts with us.
An area that has emerged requiring additional consideration pertains to parking. As the design team drilled into options for the proposed underground parking spaces, it became clear that due to the constraints of the site and building, the underground parking garage will not be as maneuverable and easy to use as initially intended. In response, the team has been considering options that could better accommodate our community members – with a focus on senior patrons and those with special needs.
A series of meetings focused on parking for the UA Community Center have been scheduled for the end of the month, and we hope residents will join us to learn more about the challenges and to discuss the potential solutions. The meeting schedule is as follows:
6-7 pm, Monday June 27 – In person & Zoom
Location: Municipal Services Center, 3600 Tremont Road
Join Zoom Meeting: //us06web.zoom.us/j/89741514699
Meeting ID: 897 4151 4699
Passcode: 642415
Noon, Wednesday, June 29 – Zoom
Join Zoom Meeting: //us06web.zoom.us/j/81471813858
Meeting ID: 814 7181 3858
Passcode: 422970
2-3 pm, Wednesday, June 29 – In person & Zoom
Location: UA Senior Center, 1945 Ridgeview Road
Join Zoom Meeting: //us06web.zoom.us/j/84470308876
Meeting ID: 844 7030 8876
Passcode: 465815
Full details of the UA Community Center project can be found at uacommunitycenter.com.