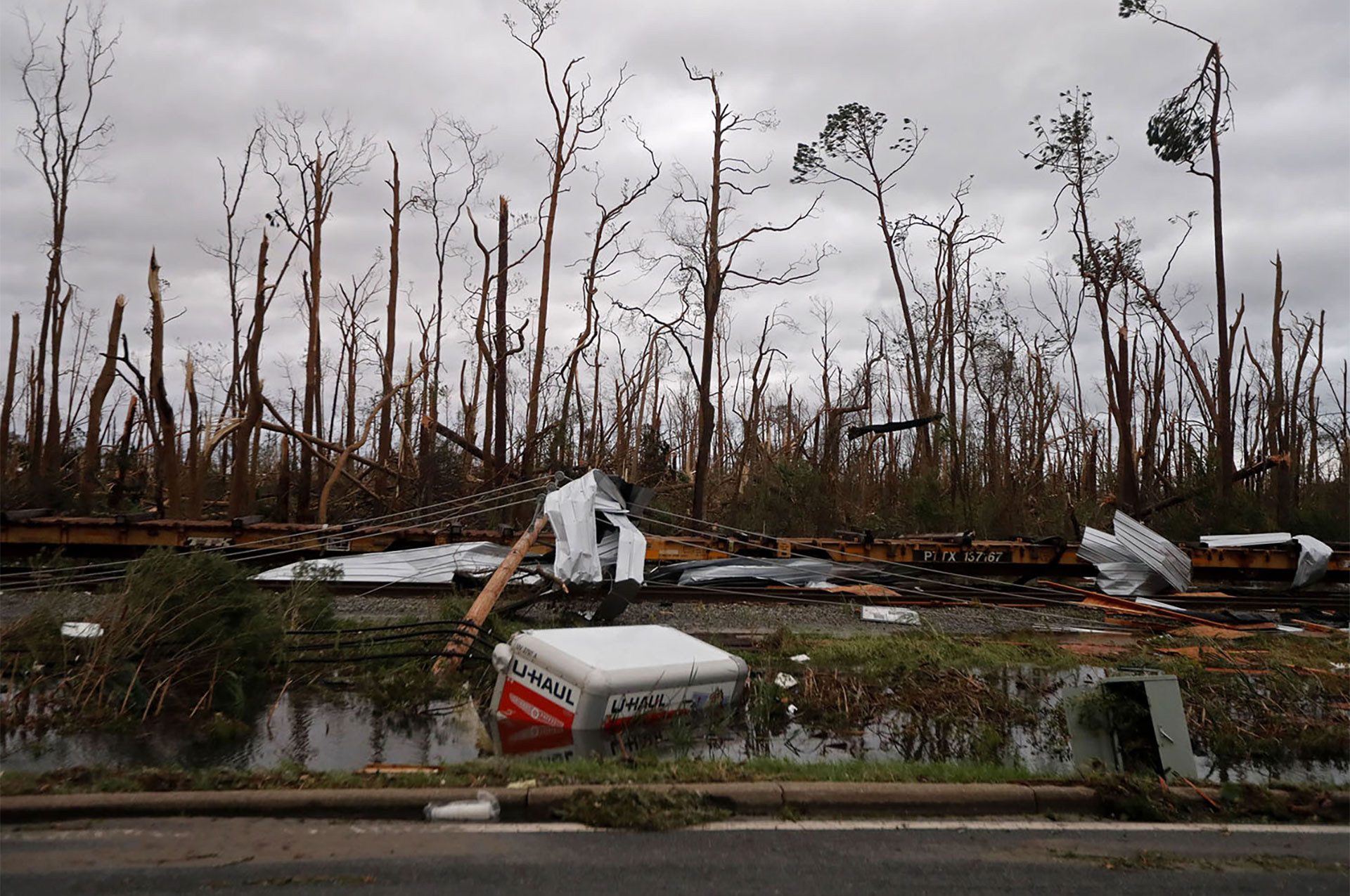 UA Fire Captain Part of Ohio Task Force 1 Deployment to Florida
I am both pleased and proud to report that Captain James Mild of our Fire Division has made a safe return to UA following a recent deployment to aid victims of Hurricane Michael, as part of the Ohio Task Force 1 urban search and rescue program.
The 16-person Water Rescue Team left for Florida on October 9 in advance of the hurricane making landfall. On October 11, the team was sent to Panama City, where they received advance word of the significant damage that would await them. The next day, their search efforts began, and continued for several days, while spending their nights camped out in the parking lot of the Panama City Mall. They returned safely to Ohio on October 19.
Originally formed in 1996, the Urban Search and Rescue program was developed in response to the devastating impact of earthquakes and the need for specialized teams that could conduct emergency building shoring activities and rescue victims trapped in collapsed concrete structures. Since their founding, the 28 teams nationally have further developed to also have resources suitable for response to terrorism events. These teams have been used extensively on such high profile national level events as the Oklahoma City bombing, World Trade Center and Pentagon collapses, Hurricane Katrina, and now Hurricane Matthew.
Captain Mild joined the task force in 2012. He is one of two current members of the Task Force, the other being Firefighter Ed Beacom. They both were deployed in the fall of 2016 to Charleston, South Carolina, in response to Hurricane Matthew. Ed is one of the founding members of the group, and has been on missions that include a response to the World Trade Center in 2001, along with retired Fire Chiefs Jeff Young and Mitch Ross, and retired Firefighter Dan Kochensparger.
I applaud our colleagues for their willingness to participate in Ohio Task Force 1. This is no easy task, requiring training, trips away from home and loved ones and knowingly risking their own safety to help others in great need.