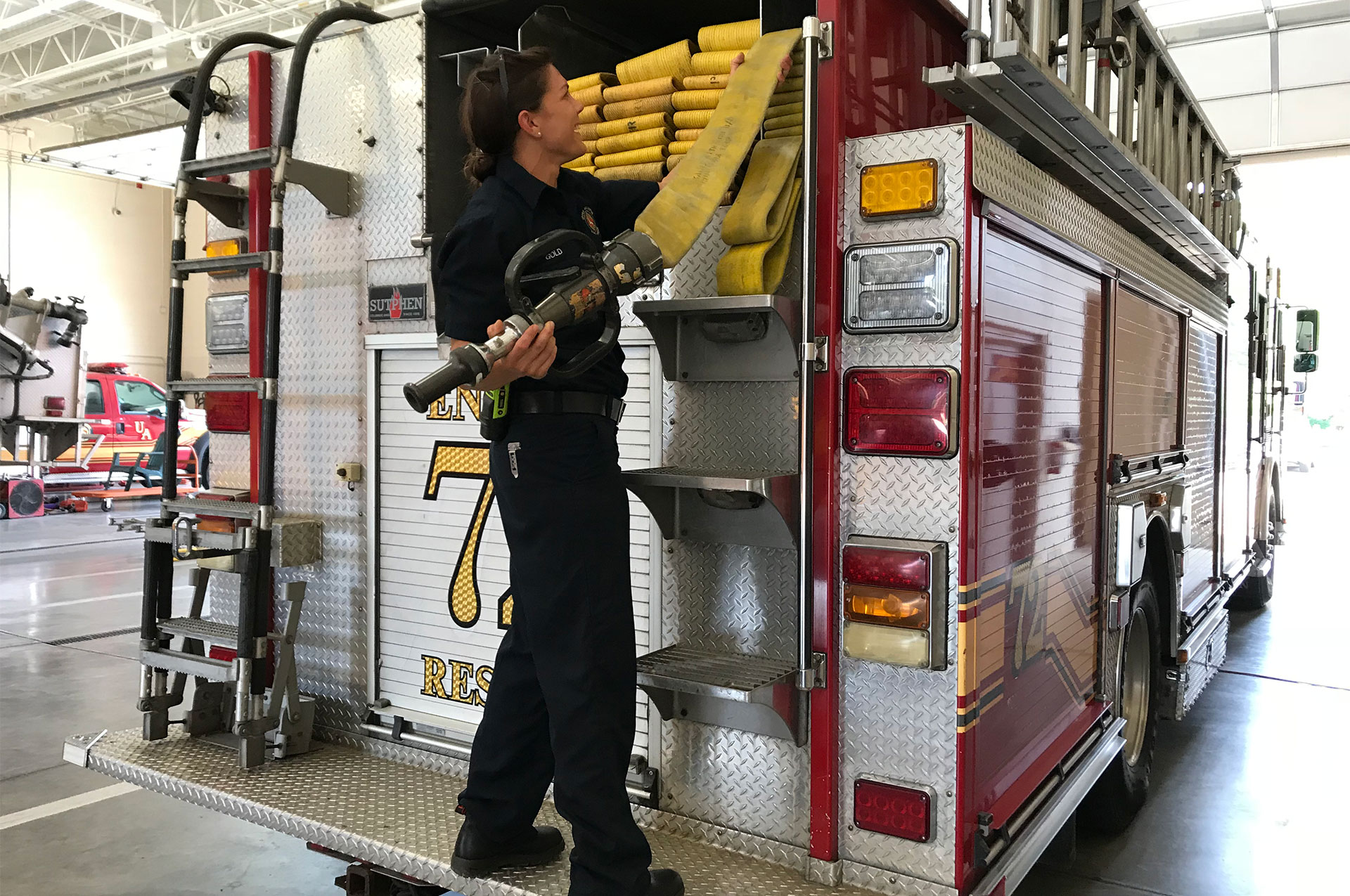 UA Fire Division Achieves Fire Rating Upgrade
I'm pleased to report that the Fire Division has achieved an upgrade in its classification from the Insurance Services Office (ISO), from a Class 3 to a Class 2 Rating. This marks the first time in the division's history that it has achieved the Class 2 rating. It follows a reevaluation process that occurred earlier this year, and included a records review and onsite visit to tour facilities and see first-hand the operations of the division.
The Insurance Services Office has been evaluating communities in the areas of risk management and preparedness since 1971. The evaluation process takes into account many factors, the results of which help the insurance industry establish insurance premiums for homeowners and business owners alike. A significant component scrutinized in a risk management and preparedness evaluation is access to emergency services, most notably a community's fire department.
Fire departments are evaluated on fire suppression capabilities that include emergency communications, water supply, and operational preparedness and deployment. In addition, ISO recognizes community efforts to reduce losses through fire prevention, education and investigation activities. Following its review, ISO then assigns the local fire department a Class Rating that ranges from 1 to 10 —with a Class 1 Rating considered the highest attainable level.
In UA's case, the new Class 2 Rating will take effect February 1, 2019. Hopefully, in the very near future, residents and business owners will see a reduction in their insurance premiums as a result of this accomplishment.
I wish to thank all who assisted in the process, in particular the support of the dedicated men and women of the Fire Division, and members of the Northwest Regional Emergency Communications Center (NRECC) who now provide our emergency 911/dispatching services.