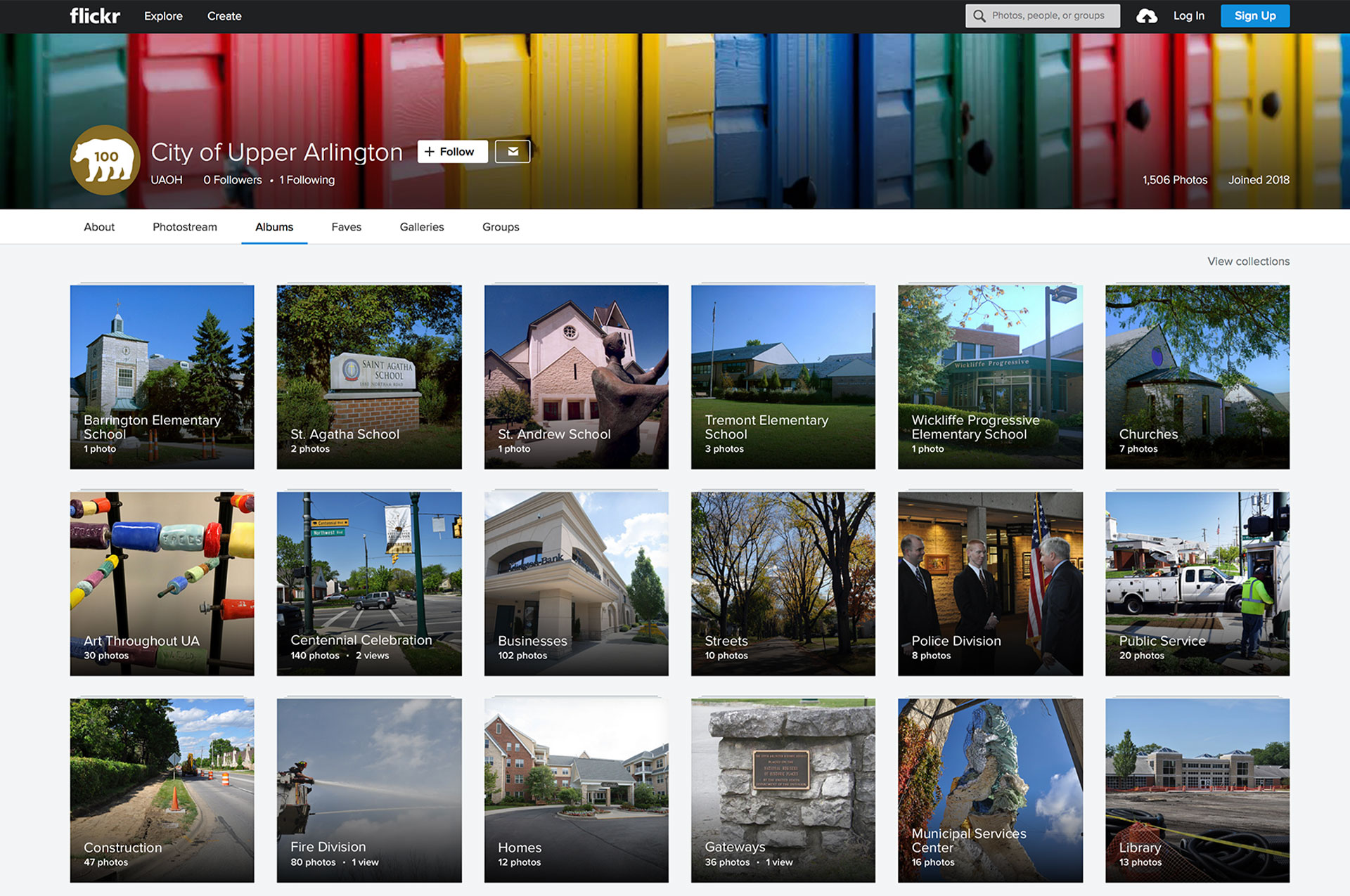 UA Flickr Account to Share Photo Favorites
Have you ever seen a photo that we've posted on Facebook, Twitter or in one of our publications and wished you could save a higher resolution version for yourself? Or, have you seen our photographers out at some of our events and wondered if you or family members are featured in some of the photos they've captured? Well, now it's easier to enjoy the City's photograph library and capture memories of your hometown in action.
We are excited to introduce our new Flickr page, where the best of our community photos have been uploaded for your convenience! Take a moment to explore our gallery by searching City of Upper Arlington or visiting https://www.flickr.com/photos/cityofua/. Our goal with this project is to make it easier for photos to be shared throughout the community of Upper Arlington, as well as to grow our online presence by developing a visual catalog of our community.
The photographs are organized in albums based on events, locations or topics. Furthermore specific albums have been compiled in collections to combine like-topics if you are looking for general photos of the same type. Otherwise feel free to explore our photo stream, where all of our photos are combined, allowing you to get a complete view of our community catalog.
We invite you to like, comment and share the beauty of our community with others!
If you have photos you would like to share via the City's Flickr account to help expand our portfolio, feel free to send them to mvictor@uaoh.net along with a description of the photo.