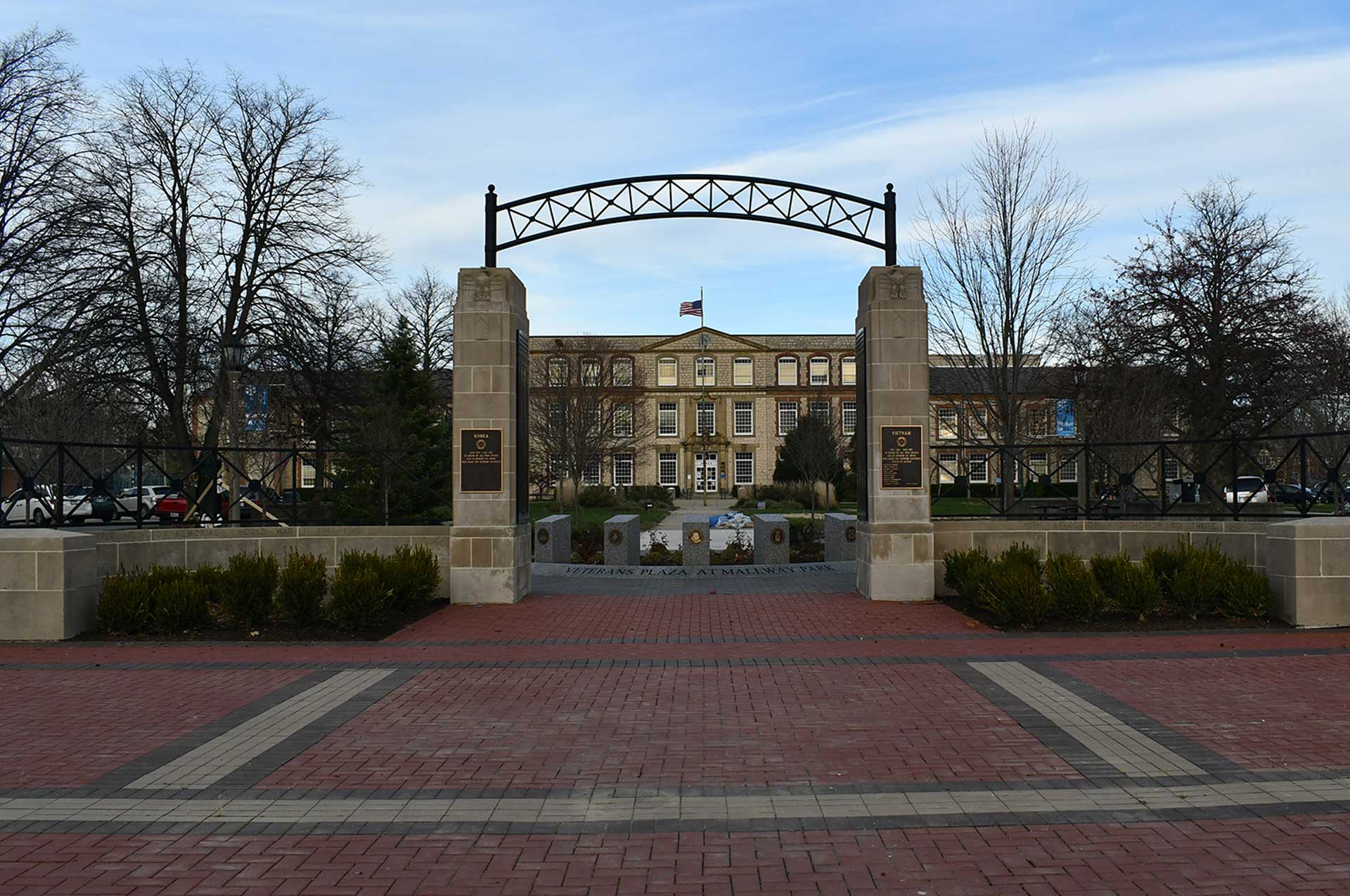 Upper Arlington History Trail
Over the Memorial Day Weekend, the City celebrated completion of the Veterans Plaza improvements project by hosting a Dedication Ceremony in partnership with the Upper Arlington Historical Society. In addition to renovating the existing Veterans memorials, the completed Veterans Plaza – made possible through a $200,000 State grant and more than $120,000 in private donations coordinated through the Upper Arlington Community Foundation – includes five interpretive pillars that tell some of the remarkable stories of Veterans with ties to our community.
A goal of the Veterans Plaza Project was to incorporate the stories of Upper Arlington community members that have served or are serving in the Armed Forces and to be able to add to these stories over time. This component of the project has been realized through the UA History Trail.
In partnership with the Upper Arlington Historical Society, the UA History Trail website was recently launched, providing context and additional background relative to the historic markers and signs that can be found throughout our community.
This is a project that will grow over time – to date the History Trail website features the Veterans Plaza, the Miller Park carriage step, the gravesite of Native American Bill Moose at Wyandot Park, and the Centennial Plaza and History Walk at Northam Park. At each site, a bronze marker with a paw print is embedded in the ground indicating that it is part of the History Trail.
You can either surf to uahistorytrail.com on your smartphone when you come across one of these markers, or from the comfort of your home computer.
The Veterans Plaza section of the UA History Trail website builds on the stories of the men and women featured on the pillars, and our team of historic researchers stand at the ready to incorporate additional stories as they are shared with us by our community members. If you have suggestions, send an email to [email protected].