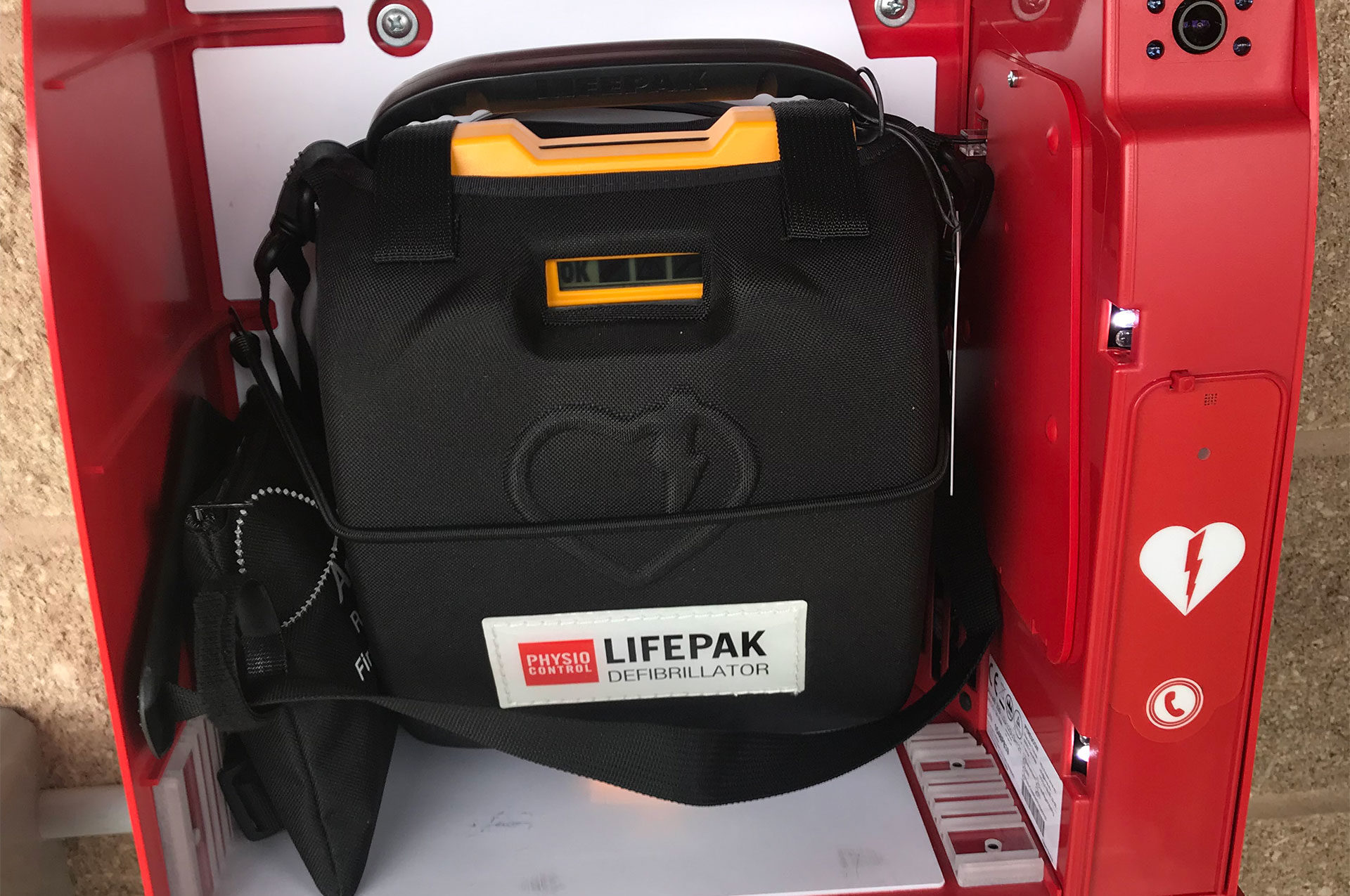 UA Installs First AED in Community Park
Automatic External Defibrillators—or AEDs—are becoming increasingly prevalent in our public spaces, and the reason is simple: when used quickly and in combination with CPR, they save lives!
Thanks to a generous, $4,000 donation from the Kiwanis Club of Northwest Columbus, and 2018 UA High School graduate Kevin McClanahan who raised over $700 for his capstone project, Northwest Kiwanis Park is now home to the first AED in one of our parks. We also believe we are one of the first communities in the region to install an AED in a park, and the Parks & Recreation Department is hopeful that more will follow in the months ahead.
The AED unit has been installed on the wall of the shelter at the north end of the park. Since it will be exposed to the elements, this unit is in a waterproof, climate controlled cabinet, equipped with a fan for ventilation in the summer and a heater for the winter months. As a security measure, it also comes equipped with a camera to take photographs of anyone who opens the cabinet.
The AED unit is connected to 911. When the case is opened and the AED is removed, the unit will emit a loud alarm, and immediately call 911 at the same time. Once a 911 dispatcher answers, the alarm will mute to allow the user to share specifics about the medical emergency in progress, so that emergency responders can be quickly dispatched to the correct location.
This project provides a timely reminder for citizens trained in giving CPR of the benefits of becoming registered on the PulsePoint mobile app. Should someone in a public place experience a cardiac emergency, the app alerts registered citizens who are in the vicinity simultaneously with the dispatch of paramedics. The app also directs these citizen rescuers to the exact location of the closest, publicly accessible AED.
For additional information on PulsePoint, click here.