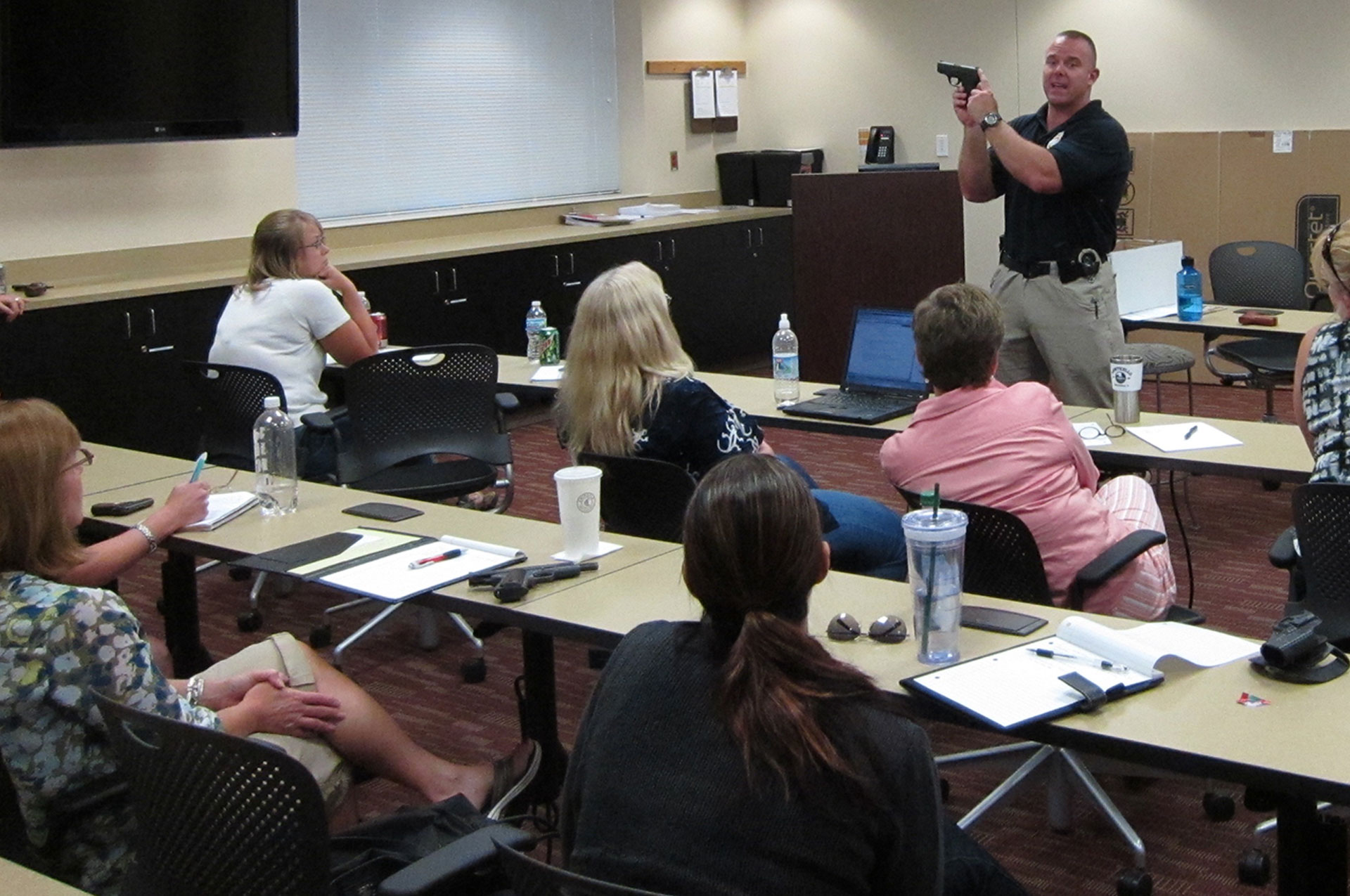 UA Police Accepting Applications for 2021 Citizen Police Academy
There's a lot more to community policing than meets the eye, and each fall, the Upper Arlington Police Division welcomes a select number of community members into the Citizen Police Academy program for a behind the scenes look at local law enforcement practices.
The Citizen Police Academy gives residents a greater understanding and awareness of numerous law enforcement and citizen safety programs, including crime scene investigations, crime prevention, safety programs, traffic stops, defensive tactics, firearms training and more. After completing the program, many participants have stayed involved with the community's safety services by participating in the Citizen Police Academy Alumni Association, which assists the Police Division with community outreach activities, fundraising, and various safety programs.
The 2021 program is scheduled to run from 6-9 pm on Thursday evenings, from September 2-November 4 (skipping October 28 due to Beggars Night). Any UA resident or business owner/leader who is over the age of 21 is eligible to apply for this free program.
Typically, up to 12 participants are selected each year, however for 2021, participation priority will be given to community members that had been scheduled to go through last year's program, which was canceled as a result of the COVID-19 pandemic. As a result, spaces for new applicants will be limited this year.
Applications are being accepted through the month of June. To learn more and to complete an application form, ­click here.