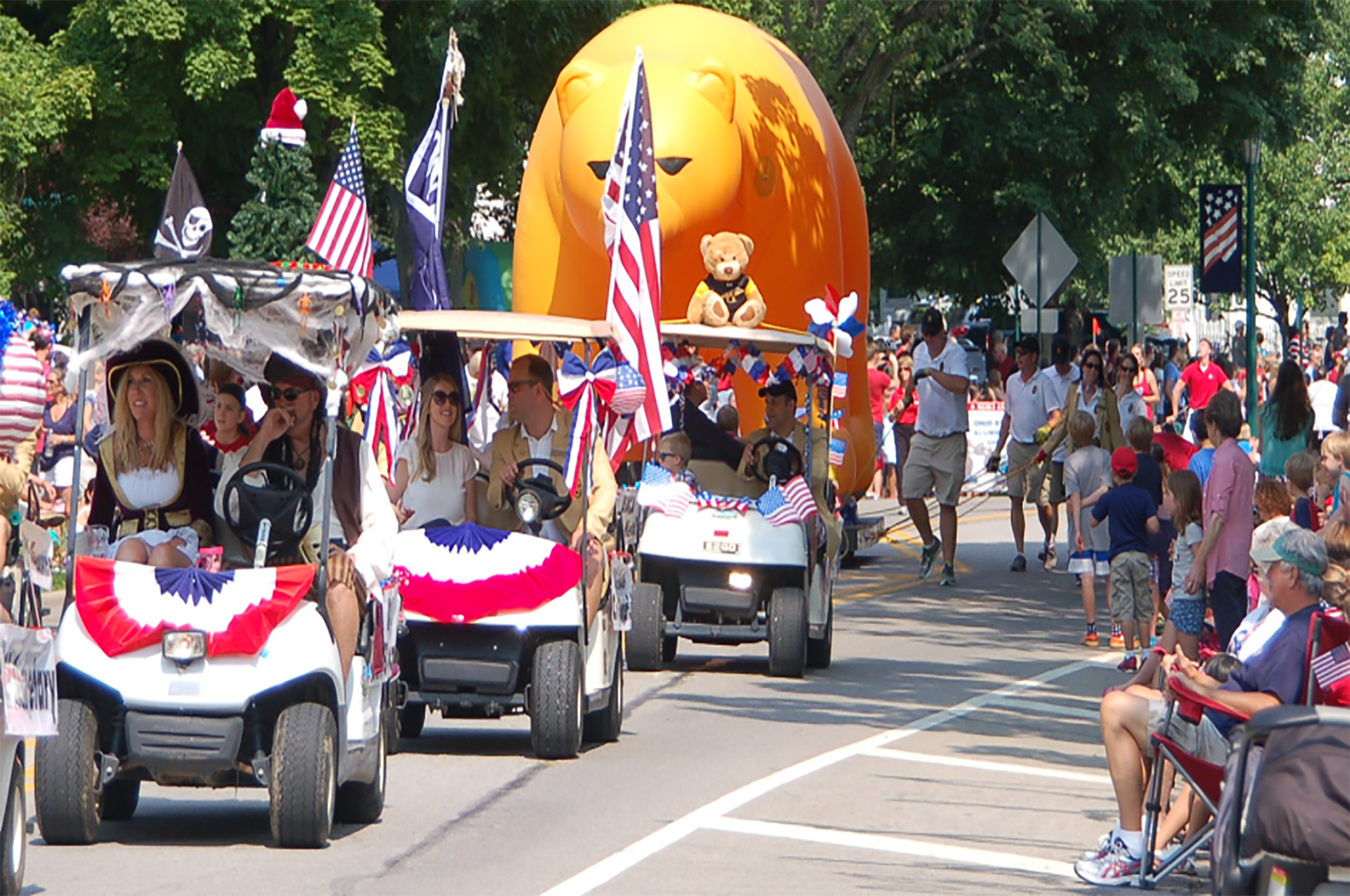 UA Readies for Modified Fourth of July Celebrations
The COVID-19 pandemic has been impacting our lives in different ways, many of UA's annual traditions included. The May announcement that Central Ohio communities were cancelling major Fourth of July parades, festivals and fireworks was part of a long list of events and activities to be shelved for 2020.
This hasn't stopped the UA Civic Association from doing their very best to plan some alternative activities for this upcoming Fourth Weekend. In recent weeks, residents have learned about this year's theme, "United We Roar," been able to order star painting on their driveways as an alternative to the typical parade route, and have been encouraged to participate in a Home Decorating Challenge.
On the day itself, UACA is proud to present a Front Porch Parade. Beginning at 9 am, two cars-only parade routes will begin from Kingsdale at 9 am. The "Freedom Route" will pass through many neighborhoods to the north and east, and the "Independence Route" will make its way west and then south. Both routes will meet back up at Kingsdale before making one unified, final pass along Northwest Boulevard.
Residents are encouraged to enjoy either parade from their front porches. View a map of the two parade routes and approximately when you can expect each parade to pass through specific areas.
The City wishes to thank this year's Fourth of July planning committee for a valiant and persistent effort. They did everything they could to be ready to host this year's festivities in their entirety should be possible, while also brainstorming alternative ways to help the community celebrate the day. In particular, we wish to thank:
Fourth General Chairs Stacy and Brandon McIntire;
Parade Chairs Sam and Sandi Porter;
Float Chairs Steve and Michelle Gdovin;
Float Judging Chairs George and Susie Pattison; and last but not least
UACA President Brent Theaker
All of us at the City look forward to a return to UA's traditional celebrations next year, but in the meantime, please enjoy a safe weekend of celebration.