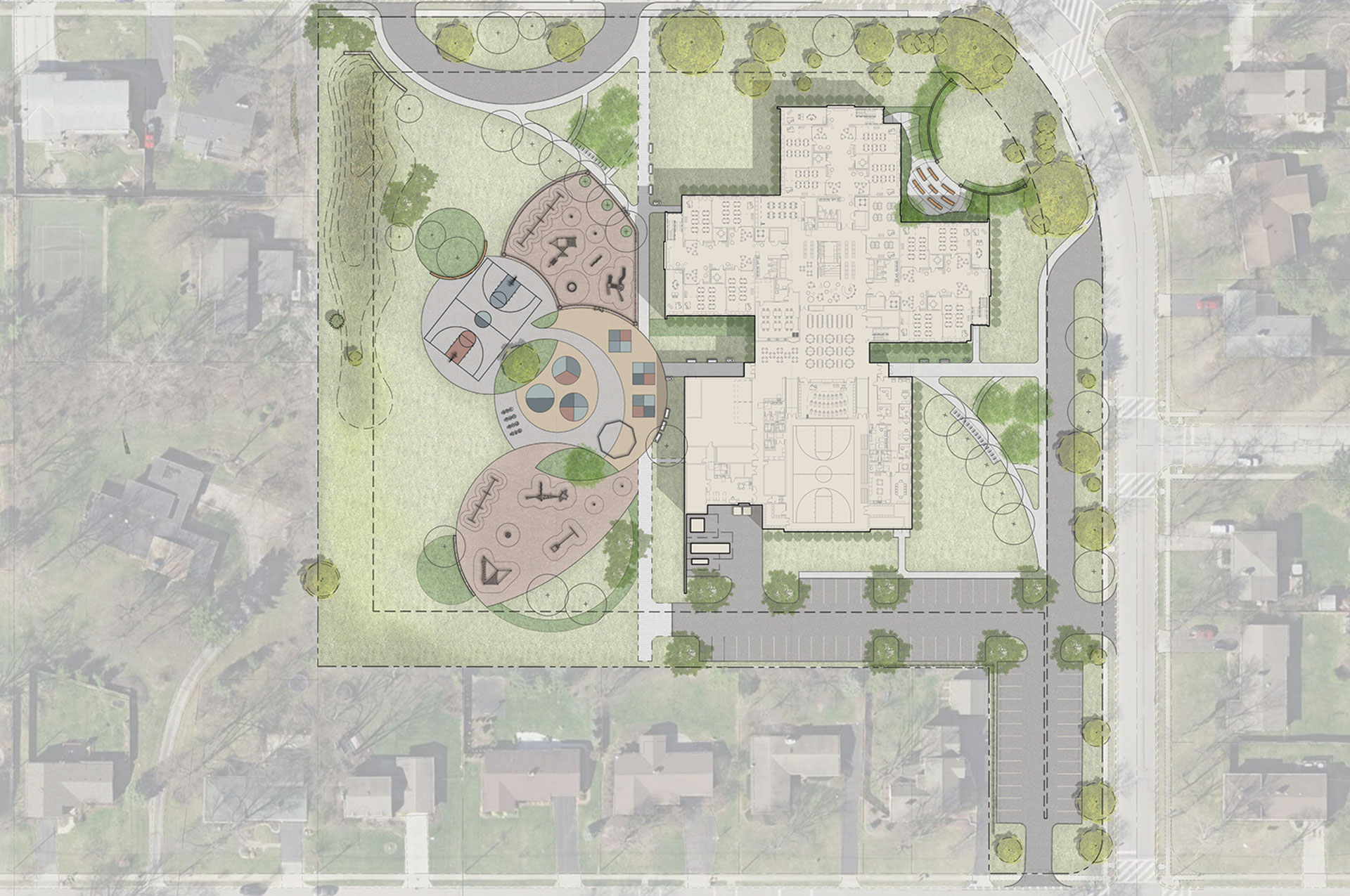 UA Schools to Present Two Elementary School Replacement Projects to BZAP
Upper Arlington is on the cusp of experiencing a phase of unprecedented reinvestment, and it's not just in the economic development arena. The Upper Arlington Schools are on the verge of realizing their plans for making their school facilities 21st Century ready, following voter approval of a facilities master plan that will rebuild the high school and replace or renovate all five elementary schools.
Since Upper Arlington's built environment falls under the purview of the professionals within the City's Community Development Department, the Schools replacement and renovation projects will all receive the appropriate level of review, vetting, guidance and inspection afforded to any construction project. These processes are in place to ensure end products that are attractive, safe and functional.
In August, the Board of Zoning and Planning will be reviewing and taking action on two elementary school replacement projects—at Wickliffe and Windermere.
These two projects go hand-in-hand because—as a new Wickliffe Elementary School is completed and opened for the 2020-2021 school year—students from Windermere will temporarily relocate to the old Wickliffe facility while their school is demolished and replaced.
The Board of Zoning and Planning schedule for both projects is as follows:
Work Session – 6 pm, Monday, August 6, 3600 Tremont Road
Hearing and Vote – 6 pm, Monday, August 20
Click on the following links for more details on these projects and for Board of Zoning and Planning meeting dates and agendas: