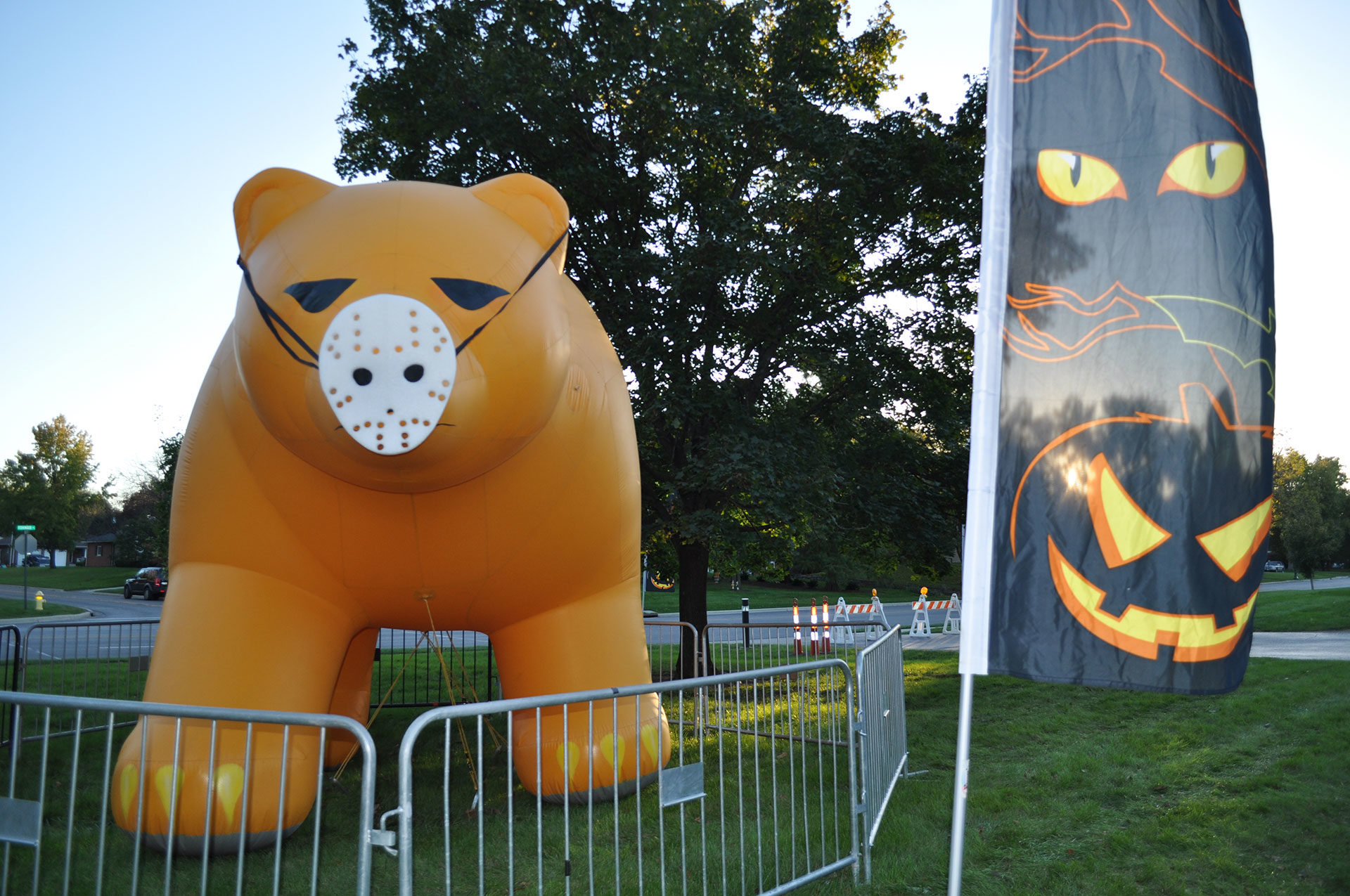 Just when you thought it was safe to go back to Smith Nature Park on Fishinger Road, the Upper Arlington Civic Association's Golden Bear Scare is back and ready to give kids a fright night to remember.
From 6:30-9 pm on the evenings of October 15-17, the woods come alive with all things spooky, thanks to some adults who refuse to grow up and still love playing Halloween dress up.
Groups of brave youngsters and their parents are lead through the forest by a dedicated Scare Ranger, who will explain the history of the park and how it came to be haunted. As they walk along, the park comes alive with ghosts, witches and a unique "Zombie Hill."
As the evening progresses, the woods become darker and scarier, so UACA advises that families with elementary school-age children take the tour before 7:30 pm.
Kudos once again to UACA for programming such a creative, fun and scary event for our children, one of many activities offered to the community each year.
May your adventure through the woods put just the right amount of chill in your bones! Click here for additional information.