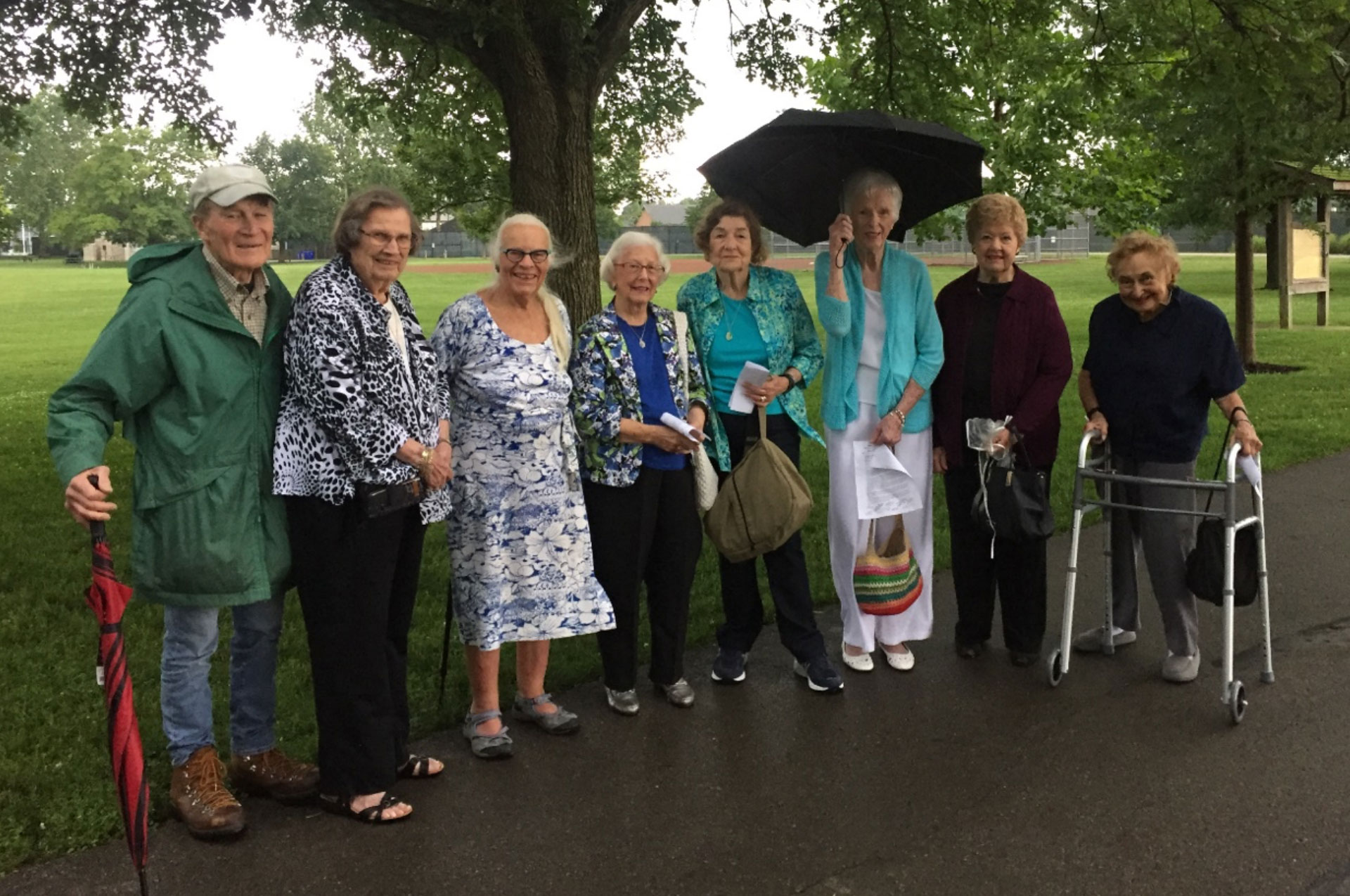 UAHS Class of 1949 Celebrates 70th Reunion with Visit to Historic Tree Grove
Of the many traditions that make Upper Arlington's Independence Day celebrations so special, the milestone class reunions for UA High School graduates are a favorite for many. Former classmates travel from near and far to reconnect and share fond memories of their childhoods while enjoying their favorite Fourth of July festivities.
This year, the UAHS Class of 1949 gathered to celebrate their 70th anniversary in a special way.
Twenty years earlier, this group commemorated their 50th anniversary by donating a grove of historic trees to the City for the community's enjoyment. Located at the east end of Northam Park, the alumni worked with then students of Tremont Elementary School to plant a selection of tree species that had been propagated from trees of historic significance. A kiosk with interpretive signage was also installed.
Some of the original trees were not well suited to the Central Ohio climate, requiring replacement by new species. Most recently, a white ash had to be removed due to the spread of the emerald ash borer. And in advance of their 70th reunion, class members donated funds to have the signage updated.
Despite the changes within the tree grove, as members gathered at Northam Park to visit the grove and reminisce, they shared with our Parks & Forestry Division how inspired they are by the progress made in just 20 years, while knowing their gift represents a legacy of history and sustainability for decades to come.
We thank all members of the UAHS Class of 1949 for their generosity and enthusiasm for preserving UA's beautiful natural environment.
The class is pictured in front of a burr oak, one of the trees originally planted in 1999.