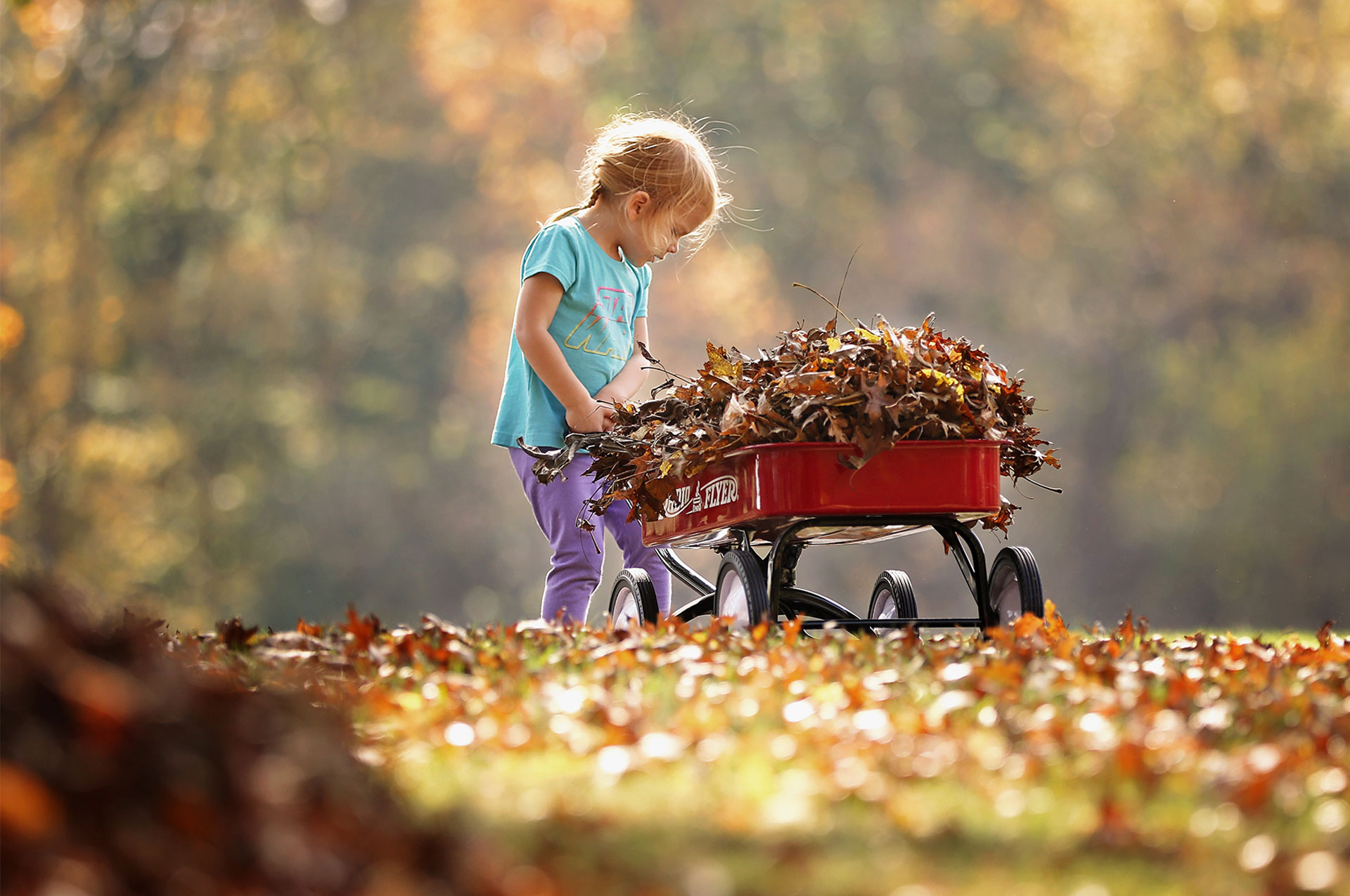 UA's Fall Leaf Collection Program Begins Mid-October
As our community's magnificent trees begin their transformation from hues of green to gold and red, the time is almost upon us for finding our rakes and beginning the seasonal chore of clearing our yards of leaves. The City stands at the ready to help with our annual leaf collection program, scheduled to begin the week of October 18 and the final round beginning the week of December 6.
The program is typically comprised of five pass throughs (rounds) of the City by collection crews. Residents are advised to refrain from placing leaves at the curb until the week of October 12 AND to stop raking leaves to the curb by Sunday, December 6, before the start of the last collection of the program.
The timeframe for collection each year (late October to early December) does not change since the Public Works Division must fit this service in with other seasonal services, such as summer road maintenance and winter snow removal.
Please refrain from putting your leaf piles in the street. Leaves should stay in the grass to avoid washing into storm sewers, blocking catch basins and causing driving hazards. Crews do their best to collect on each street at least once every 7-10 business days. Leaf piles will not kill grass; although there may be some temporary discoloration, the grass will grow back, rich and green, in the spring. To better anticipate when collection crews will be in your area, a real-time Leaf Collection Tracking Map is available.
Please follow these guidelines:
Do not put leaves out for collection until one week prior to the start of the program.
DO NOT PLACE LEAVES IN THE GUTTER OR ON THE STREET – Leaves should be placed on the grass, close to the edge of the street, no further than two feet behind the curb.
Do not place rocks, sticks, firewood, pumpkins or any other objects in leaf piles. This can be dangerous for our crews.
Keep leaf piles away from signposts, light poles, trees and mailboxes.
Do not allow leaf piles to block storm sewers as this can increase the chance of flooding in the event of heavy rain.
Do not park in front of leaf piles. Parked vehicles need to be at least 15 feet away from either side of leaf piles so that collection crews have safe access to the leaves with their truck and leaf machine.
Hate waiting on our crews? Local Waste collects bagged yard waste YEAR-ROUND! Simply place leaves in approved biodegradable bags or trash cans clearly marked as "Yard Waste" and put them out for collection on your regular Solid Waste collection day, OR you can take advantage of free drop-off of yard waste at the Ohio Mulch facility, located at 4120 Roberts Road (call 614-921-9330 or visit www.ohiomulch.com/apps/store-locator for hours of operation).
A great option for not only reducing the amount of leaves you have to rake but that also helps feed your lawn, is to mow your leaves. All it takes is a few passes of the lawnmower each week to break leaves on the lawn down into smaller shreds. These leaf shreds will then work their way through the grass and decompose into the top layer of soil, acting as a natural fertilizer and weed control agent.
For full Leaf Collection Program details, click here.