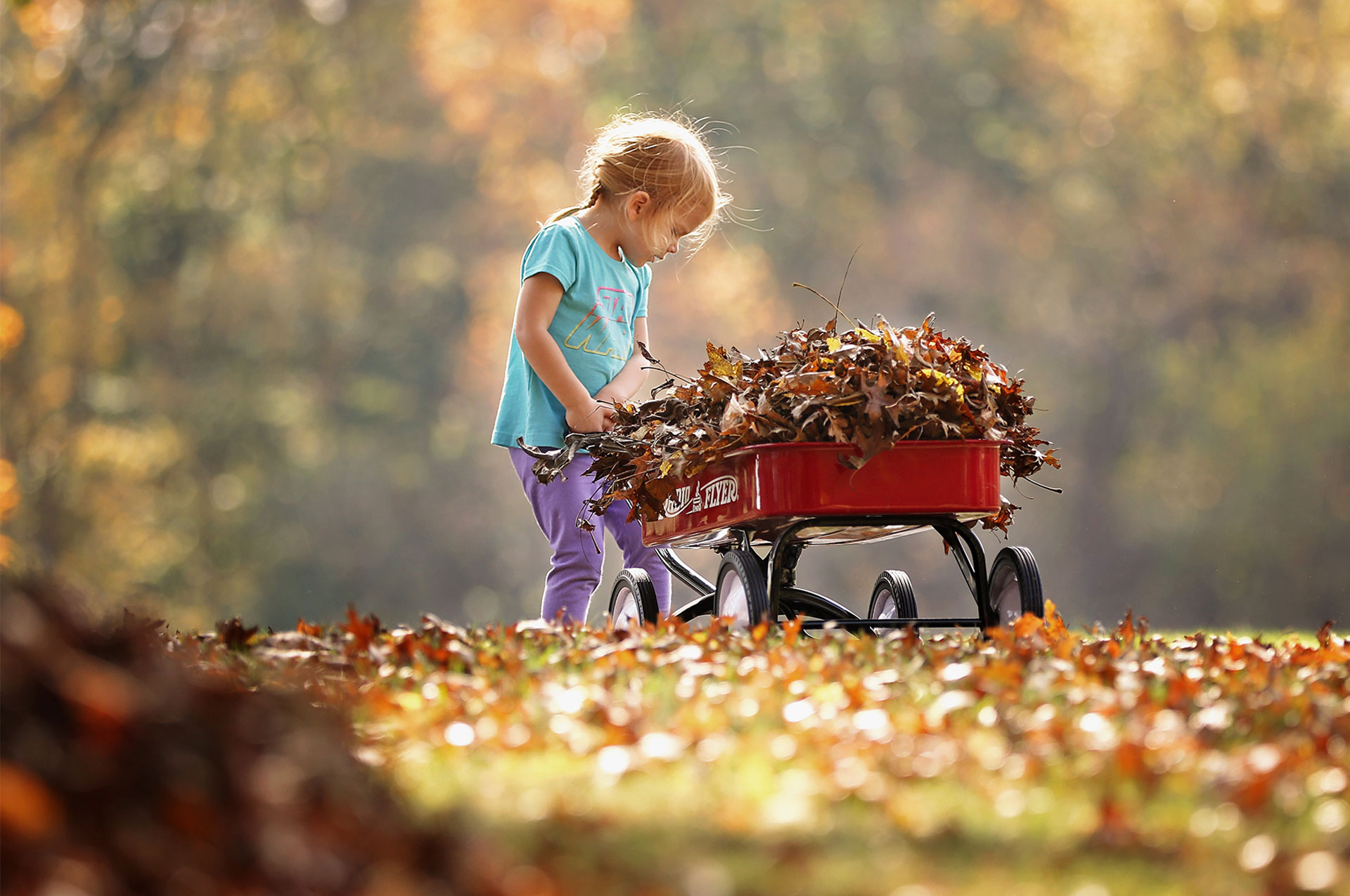 UA's Fall Leaf Collection Program Begins Week of October 29
Update (Nov 9): Please note, since we are in the peak of leaf collection season, crews will be working Monday, November 12 (Veterans Day).
As our community's magnificent trees begin their transformation from hues of green to gold and red, the time is almost upon us for finding our rakes and beginning the seasonal chore of clearing our yards of leaves. As always, the City stands at the ready to help with our annual leaf collection program, scheduled to begin the week of October 29.
Once the program has begun, you can check our online map—which will be updated daily—to see which areas have been covered by leaf collection crews as they complete a full pass-through of the City. While this map provides a record of completed work, it also provides some insight on when you can expect crews to be in your neighborhood, since they work alphabetically through the streets within each collection zone.
There are a few things you can do to assist crews and make the collection process go smoothly and efficiently. First and foremost, please refrain from placing leaves curbside until the week of October 22. If you already have leaves to dispose of and you don't want to wait for the start of our program, put them in approved biodegradable bags or refuse containers clearly marked for yard waste and place them at the curb on your regular Solid Waste collection day.
Once the program begins, place leaves in the tree lawn adjacent to, but not in the street. For safety reasons, make sure leaf piles are free of sticks, rocks or other objects that could damage equipment and pose a danger to crews. Keep piles away from sign posts, mailboxes, fire hydrants, light poles and trees. When parking vehicles on the street, you should allow a distance of at least eight feet from leaf piles so that crews can still access them easily. Last but not least, don't place leaf piles close to storm sewers as they could clog and cause flooding during a heavy rainfall.
For additional details, click here. And happy raking!