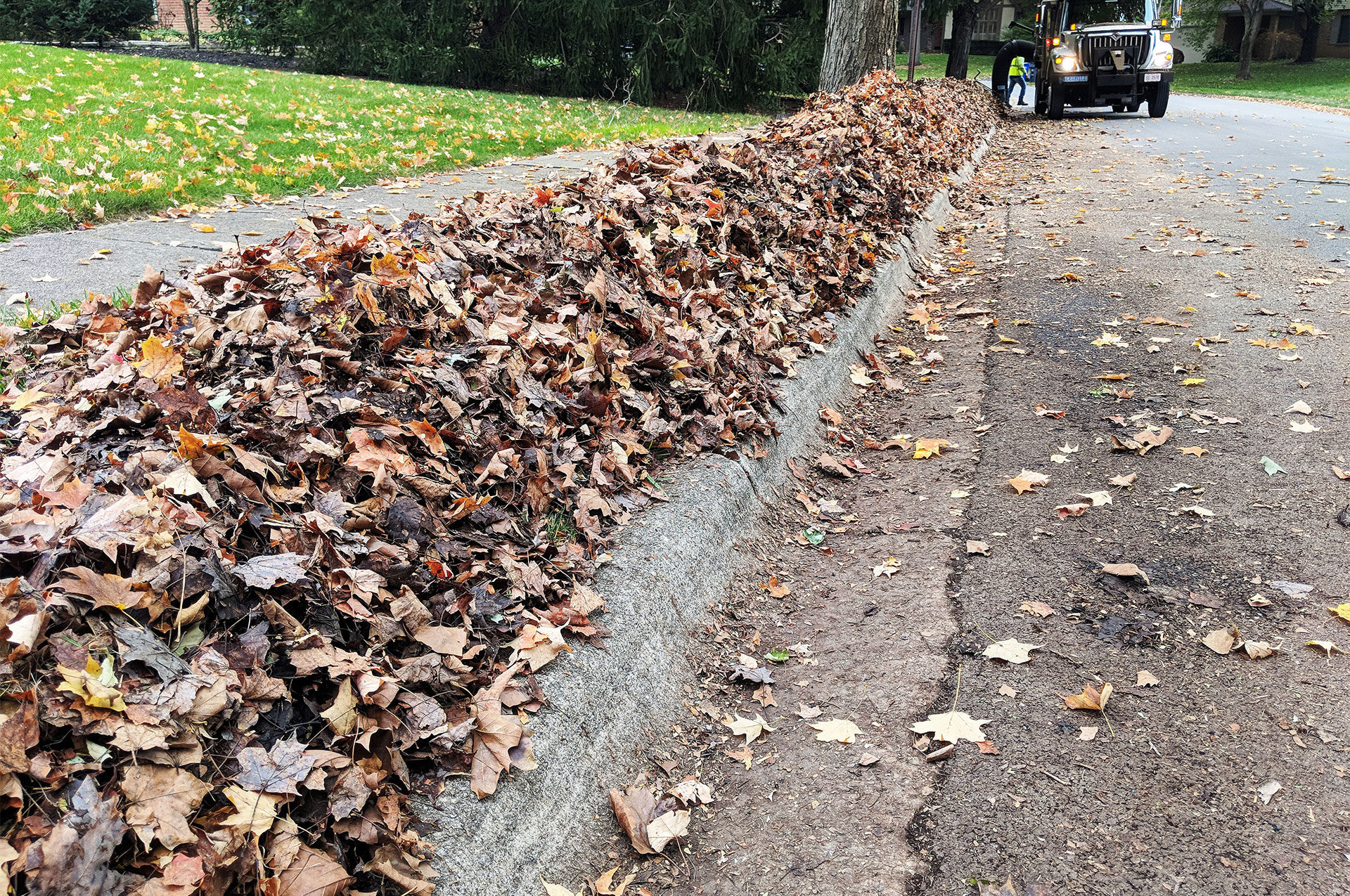 UA's Fall Leaf Collection Program Ends the Week of December 2
As winter begins to take hold, the City's leaf collection program is drawing to a close for the year. We are asking residents to have leaves raked to the curb by Sunday, December 1, to be guaranteed collection.
Should you have leaves in your yard after December 6, you still have options. One is to mulch them into your lawn using your lawnmower—this is a great way to fertilize your lawn in advance of the next growing season. You can also let leaves rest where they are in your landscaping, providing a layer of protection for dormant plants over the winter months.
If you would prefer to remove leaves entirely, place them in approved biodegradable bags or refuse containers clearly marked for yard waste and place them at the curb for free pick up on your regular collection day.
We applaud Staff in the City's Public Works Division for going above and beyond throughout the course of the program once again this year. While we all enjoy the many health and aesthetic benefits that come with a mature urban forest like Upper Arlington's, these crews certainly get pushed to the max at this time of year.
For more on this year's Leaf Collection Program, click here.