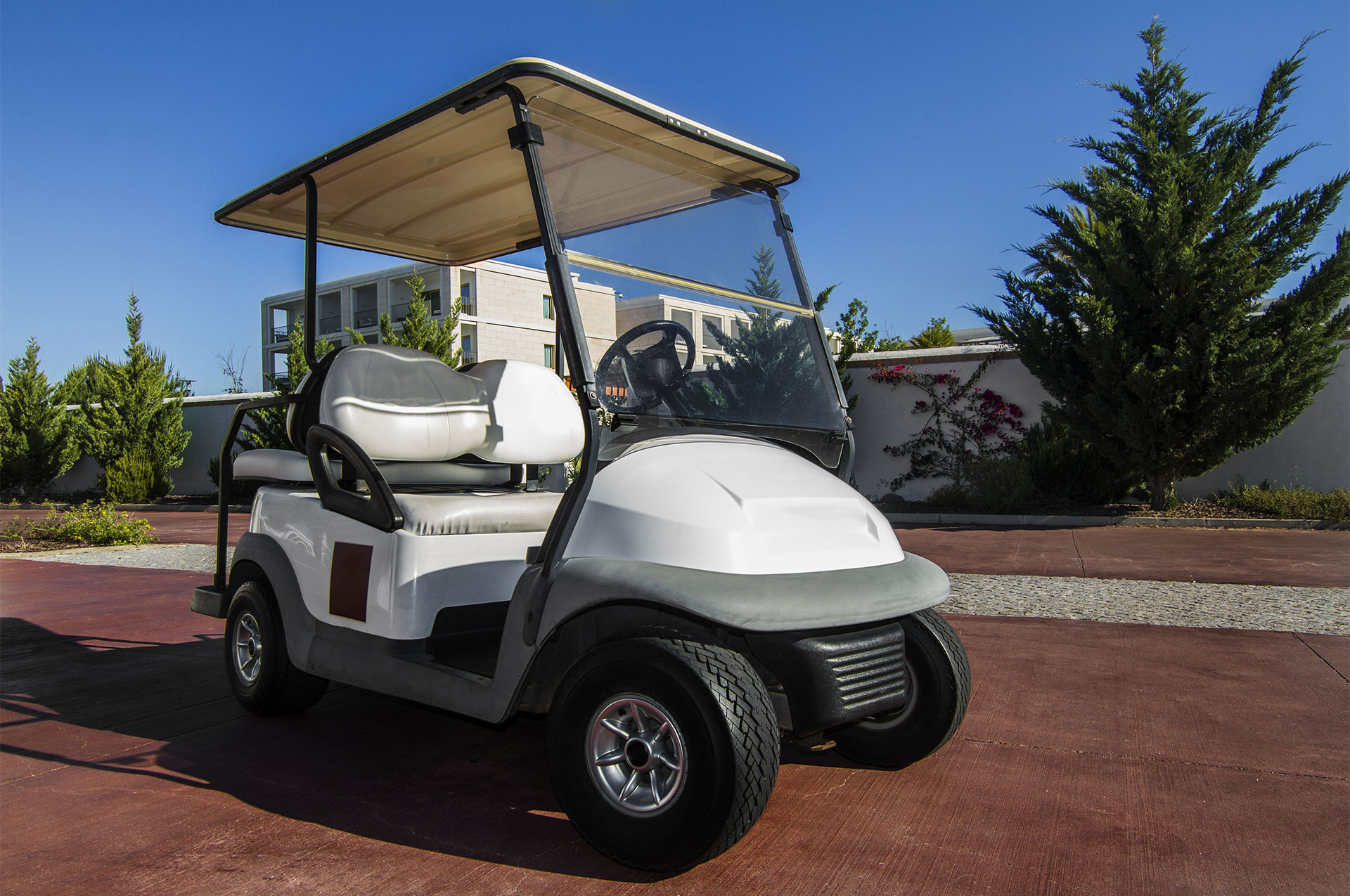 Under-Speed/Golf Cart Vehicle Regulations
A popular trend in UA is the rental of golf carts for use over the Fourth of July holiday period. It sounds like a fun idea, but as this practice has grown, safety issues have increasingly been a concern for our Police and Fire divisions. In 2019 City Council adopted Ordinance 41-2019, authorizing residents' use of code-compliant, under-speed vehicles year-round, and exempting non-compliant golf carts for a total of five days over the Fourth of July holiday. Tailored to address some specific concerns of Council—the legislation limits their use to streets with speed limits of 25 mph or less and requires seatbelts.
Here's a breakdown of the legislation:
Under-Speed Vehicle (USV) Use Requirements
Year-Round
Fourth of July Golf Cart Rental Exemption Period (2 days before–2 days after)
USVs can only be operated on streets with a speed limit of 25 miles per hour or less (the crossing of higher-speed streets at intersections is permitted). NOTE: Upper Arlington's speed requirement is less than State code.

Required

Required

The owner of the USV must have it inspected and approved for use on public streets by an authorized law enforcement agency (be sure to inform them of UA's additional seatbelt requirement)
Required
Not required
USVs should comply with all Ohio Department of Public Safety requirements, and must include the following equipment:

Adequate brakes and braking system
Working brake lights
Warning/turn signals
Headlights and tail lights
Property working steering mechanism
Windshield
Rear view mirror
Appropriate tires for street use

Required

Encouraged

Seatbelts are an additional requirement and must be located at each designated seating position.
Required
Encouraged
Title and registration must be in compliance with Ohio Revised Code.
Required
Not required
USVs must be operated within the State and Upper Arlington vehicular laws.
Required
Required
Under-speed vehicles, including golf carts, are defined as three- or four-wheeled vehicles weighing under 3,000 pounds, that cannot exceed a speed of 20 mph.
Examples of safety/traffic violations that will be acted upon by Police Officers over the Fourth of July exemption period include, but are not limited to:
Driving without a valid driver's license or while under suspension
Vehicular assault
Reckless operation
Traffic code violations that result in an accident
Failure to obey traffic control devices
Driving while under the influence
Hanging outside the vehicle
Violations of child restraint laws
Underage drivers
The Upper Arlington Police Division can perform these vehicle inspections. Please call the Police Desk, at 614-583-5160, during regular office hours before bringing your vehicle to the Police Station, in order to ensure that an officer will be available. Should you have your vehicle inspected by another agency with the intent to use it in UA, you must have safety belts included in your inspection, per City of Upper Arlington ordinance (not all agencies will perform these inspections).
With greater clarity on the laws and expectations for golf carts and other under-speed vehicles for the community—both year-round and over the Fourth of July holiday—we hope the community can enjoy the benefits of this alternate mode of transportation in a safe and responsible way.
View Ordinance 41-2019, click here. If you have any questions about this legislation or see an under-speed vehicle in our community that is clearly in violation of the requirements, please contact our Police Division, at 614-583-5410.