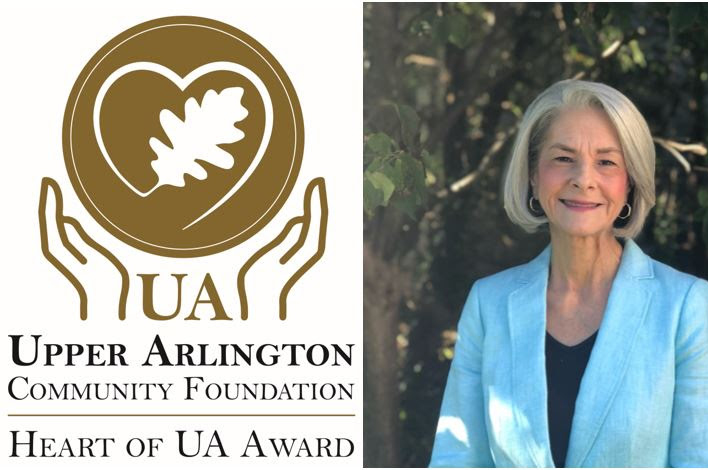 Upper Arlington Community Foundation Heart of UA Event
6:30-9:320 pm, Sunday, September 18
Scioto Country Club
Event Details
The Upper Arlington Community Foundation has been making significant headway toward reaching its $8 million capital campaign goal for the Upper Arlington Community Center. Since announcing last August its lead gift of $2 million from Loann Crane – in honor of her husband, Bob Crane – many community members have expressed their desire to support this once-in-a-lifetime opportunity for UA. To date, the campaign has secured approximately $6 million in pledges, with a matching gift program in process through the end of the year for gifts up to $1,000. Click here for full details of the Together UA capital campaign and how you can become involved.
While this is the most significant fundraising endeavor undertaken by the Foundation – and a giant leap from its first capital campaign for the Amelita Mirolo Barn at Sunny 95 Park, there's so much more to the work that they do to enrich the community. Read on for some highlights of the programs and projects that have benefitted from Foundation support:
Support for Older Adults – the Foundation supports many programs that benefit older adults in UA, including the File of Life program through the UA Commission on Aging, funds to launch Project Lifesaver – a program that helps locate individuals with special needs should they go missing, and the launch of a balance program for older adults with Alzheimer's.
Good Neighbor Fund – through this fund, one-time emergency assistance is provided to an individual or family impacted by an event that jeopardizes their ability to meet basic needs such as housing, transportation or paying medical bills.
Beautification – several landscaped areas in our parks and public spaces have been enhanced thanks to the support of the Foundation.
Community Safety – the Foundation has provided funding to support various safety programs at the City, including CPR training and manikins for firefighters, start-up funding for the CARES program (formerly known as Stay UA), and providing grants for children to attend Safety Town.
The work of the Foundation is showcased and celebrated at its annual event, now known as The Heart of UA. This year's Heart of UA is just around the corner, scheduled for the evening of Sunday, September 18 at the Scioto Country Club. One of our community's most dedicated public servants – Sue Ralph – will be honored as the 2022 Heart of UA award recipient at this year's event. A former member of Upper Arlington City Council, past Executive Director for the Foundation, current Library Board of Trustees member, and a longtime leader of various school and community levies, Sue has had a hand in much of UA's progress, and always with an eye to supporting and enriching the lives of those who live and work here.
For event and ticket details, click here.