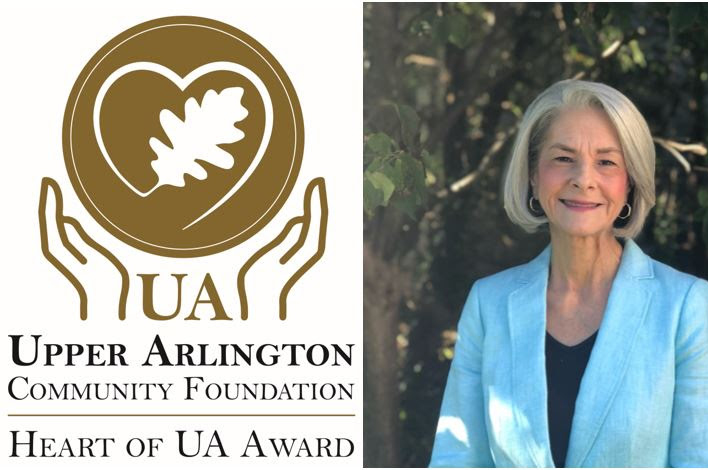 Upper Arlington Community Foundation's Heart of UA Call for Nominations
Nomination Deadline: Tuesday, February 28
The Community Center Capital Campaign represents the most significant fundraising endeavor undertaken by the Upper Arlington Community Foundation. An $8 million goal represents a giant leap from its first capital campaign for the Amelita Mirolo Barn at Sunny 95 Park.
Beyond these two significant projects, there's so much more to the Foundation's work to enrich the community. This includes:
Support for Older Adults – the Foundation supports many programs that benefit older adults in UA, including the File of Life program through the UA Commission on Aging, funds to launch Project Lifesaver – a program that helps locate individuals with special needs should they go missing, and the launch of a balance program for older adults with Alzheimer's.
Good Neighbor Fund – through this fund, one-time emergency assistance is provided to an individual or family impacted by an event that jeopardizes their ability to meet basic needs such as housing, transportation or paying medical bills.
Beautification – several landscaped areas in our parks and public spaces have been enhanced thanks to the support of the Foundation.
Community Safety – the Foundation has provided funding to support various safety programs at the City, including CPR training and manikins for firefighters, start-up funding for the CARES program, and providing grants for children to attend Safety Town.
The work of the Foundation is showcased and celebrated at its annual event, now known as The Heart of UA. This year's Heart of UA is scheduled for the evening of Sunday, May 21, at the Scioto Country Club.
In advance of this event, the Foundation is seeking nominations for its Heart of UA Award, which is presented to an individual, family or family foundation whose cumulative philanthropic and volunteer efforts over a period of five or more years has greatly benefitted the community. Previous recipients include Tim and Glenda Huffman (2019), Mary Ann Krauss (2020) and Sue Ralph (2022).
To learn more and to submit a nomination, click here.
Then mark your calendar and watch for ticket information for the May 21 celebration.