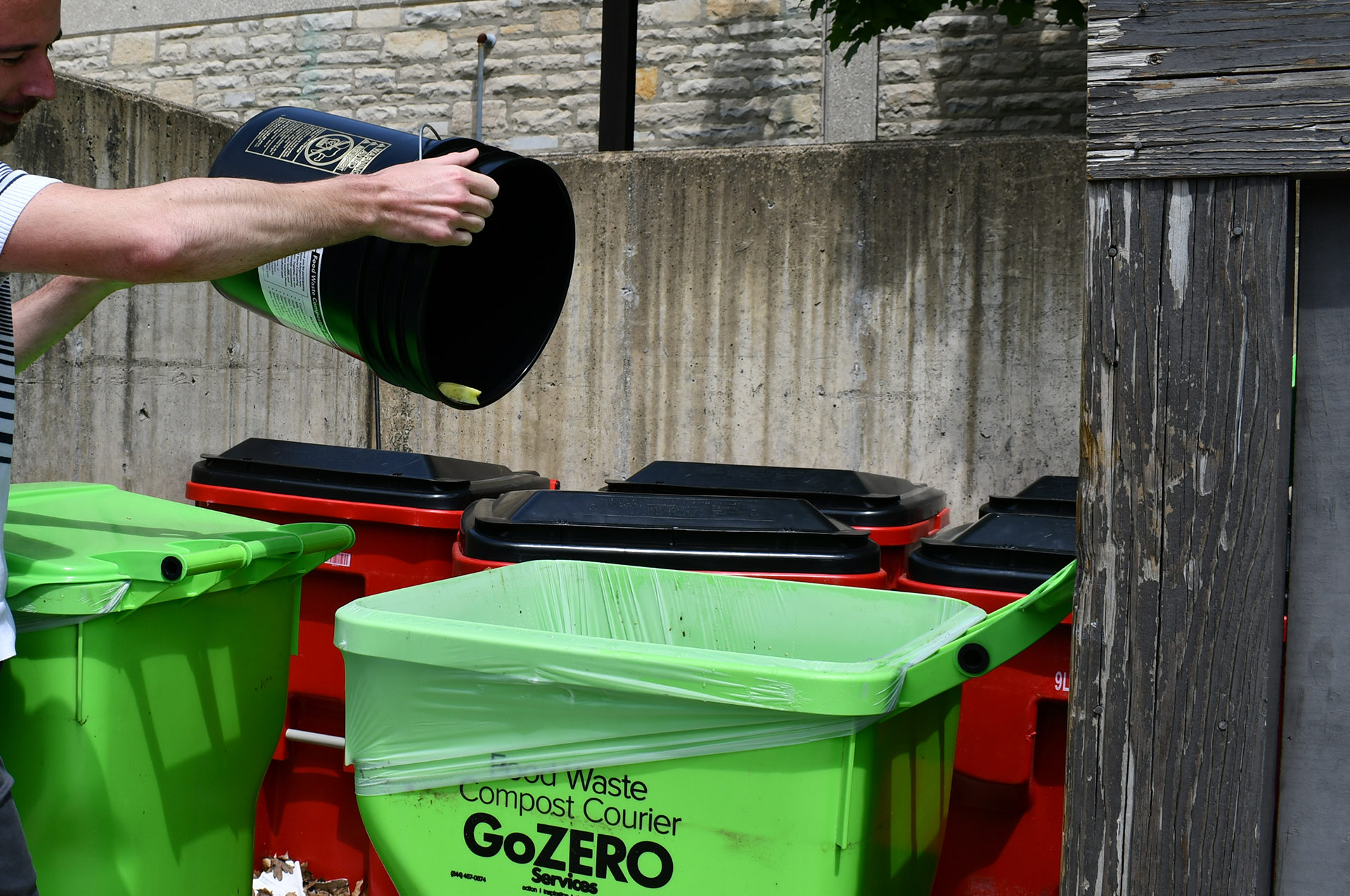 Upper Arlington Launches Food Waste Pilot Program
Last summer, the City teamed up with the Solid Waste Authority of Central Ohio (SWACO) to help educate residents about changes in the recycling industry and how that translates to what can or can't be recycled. This year, the City is going a step further by introducing a pilot composting program for residential food scraps. The goal is to continue our efforts to reduce the waste that unnecessarily ends up at the landfill, while providing residents with an alternative to "at-home" composting which can attract unwanted issues with wildlife.
The City has partnered with GoZero Services–a non-profit food waste courier service–for this innovative new program. It's easy to participate, all you need is a container with a lid­ with which to collect food scraps. An initial supply of five-gallon containers have already been claimed, but it's possible for residents to use their own containers, and we still have stickers available that you can place on your container as a reminder of the types of food items that can be composted.
Once your container is full, you can bring it to one of two locations, where you will find clearly marked, lime-green containers:
Municipal Services Center, 3600 Tremont Road, at the south end of the building by the Police entrance
Amelita Mirolo Barn, 4395 Carriage Hill Ln, at the north corner of the front parking lot by the Solid Waste dumpsters
GoZero will collect food scraps from these containers on a regular schedule, making sure to give them a thorough cleaning between loads.
For the program to be successful—and to ensure the end result is the desired compost material—it's important that participants follow these guidelines:
Accepted Materials: raw or cooked meat, small bones, eggs, milk, cheese, dairy, fruits, vegetables, peels, flour, bread, pasta soups, sauces, oils, fats, dressings, condiments, seafood & shells, nuts and spices. Remove any PLU/UPC stickers, wrappers, rubber bands, twist ties, bags, plastics and trays before composting.
Not Accepted: milk/juice cartons or jugs, plastic bags, metals, glass, aluminum foil, styrofoam, "compostable" plastics, pet waste, store bought floral products or any yard waste.
Click here for additional program details. If you have questions, contact Katy Rees, at 614-583-5350 or public.service@uaoh.net.