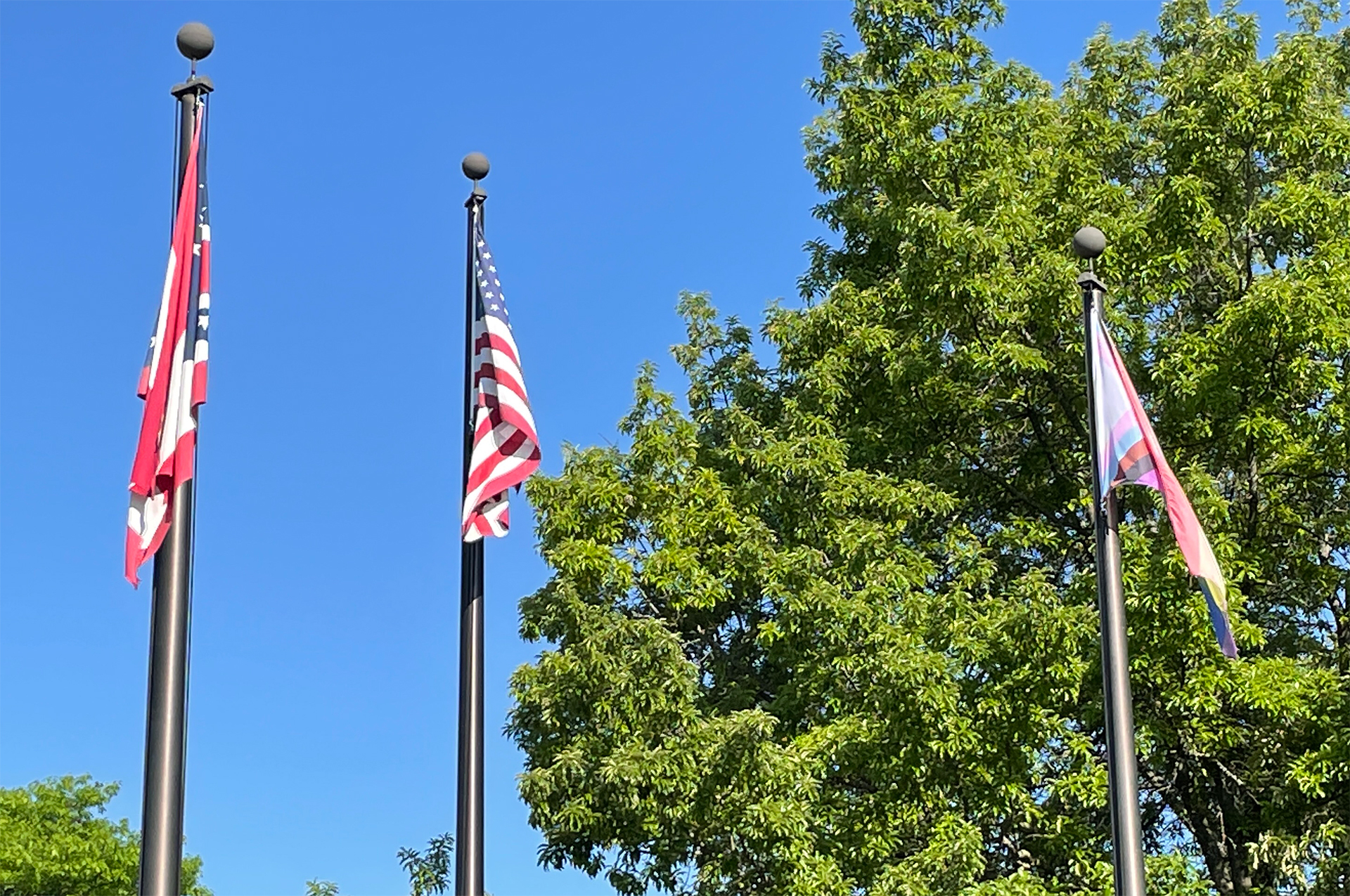 1-5 pm, Sunday, June 5
Mallway Park
After successfully hosting its first UA Pride event in 2021, Rainbow UA has expanded its plans for this year's UA Pride, moving the event to the Mallway on Arlington Avenue, and putting together an afternoon packed with activities and entertainment.
Thanks to the support of many local businesses, UA Pride will include art, entertainment, live music and drag performances, resource tables and public speakers, all with a focus on youth and families.
Various LGBTQI+ serving organizations will be participating, including GLSEN, Kaleidoscope, Gays for Good, Equality Ohio, Black Out & Proud, PFLAG and Black Transmen. The entertainment lineup includes variety of local talent, including bestselling author of youth queer books Phil Stamper, hip hop artist Teddy Martin, 8th grade rapper BEVIxPlanett, inspirational singer Kisha "Kelo" Dower, and Madlab Theatre.
Pet-owning attendees are encouraged to participate in a friendly Best Dressed Pet contest, with winners announced at 4 pm.
Except for participating food vendors and a raffle for locally donated items, all UA pride activities are free. Full event details can be found here.
Rainbow UA was one of two entities to be awarded a grant from the first Community Relations Innovation Small Grant Program process. This program is designed to support community-based, innovative approaches to fulfilling the Community Relations Committee's purpose, mission and vision. Applications were considered and awarded funding based on their ability to address one or more of the following goals:
To help increase UA residents' knowledge, understanding and appreciation of diversity with UA and throughout Central Ohio.
To increase the number, type and quality of positive interactions by non-residents with the UA community.
To increase the sense of belonging and inclusion of all UA citizens with special focus on non-majority residents and those without pre-existing connections to UA.