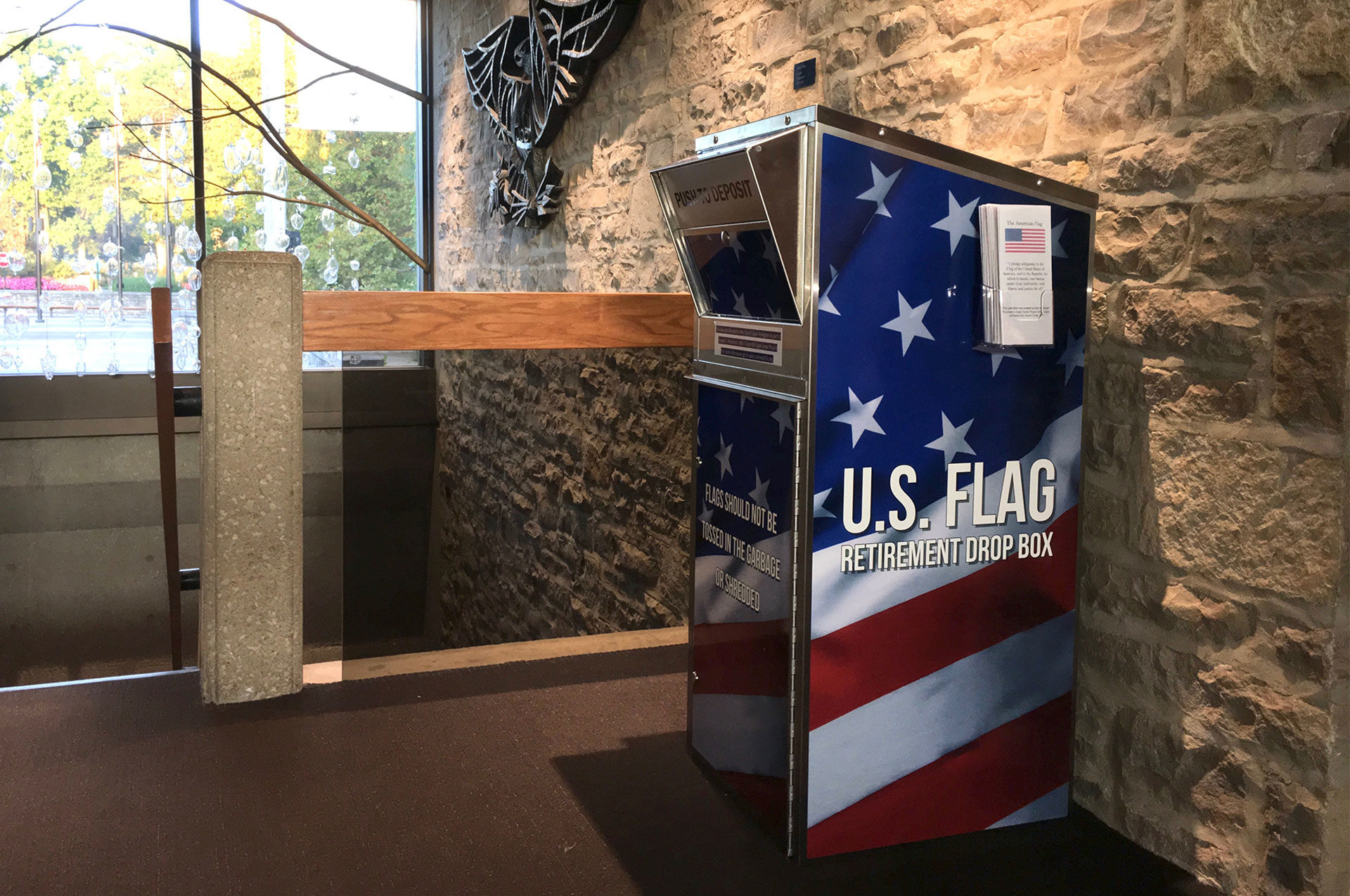 U.S. Flag Collection Box Available at Municipal Services Center
The U.S. flag's history and the proper etiquette for the retirement of a U.S. Flag are sometimes misunderstood or not practiced. In 2018, local Eagle Scout Joseph Piccininni wanted to help raise awareness to these issues, putting together a plan to purchase a U.S. Flag collection box for the community and to educate members on proper etiquette through his Eagle Scout Service Project.
Joseph raised the funds needed to purchase a U.S. Flag collection box, and to cover other miscellaneous costs associated with the project. He also worked with fellow Scouts to write brochures about U.S. flag history, etiquette and proper retirement in order to provide information and resources for people who want to learn more.
These brochures can be found at the U.S. Flag collection box, which is located at the Municipal Services Center, 3600 Tremont Road.
Residents can stop by any time during regular business hours to properly retire any worn flags. Just look for the U.S. Flag collection box to your left as you come in through our main entrance.
The City thanks Joseph and his fellow Eagle Scouts and all who helped make this project a reality for our community.