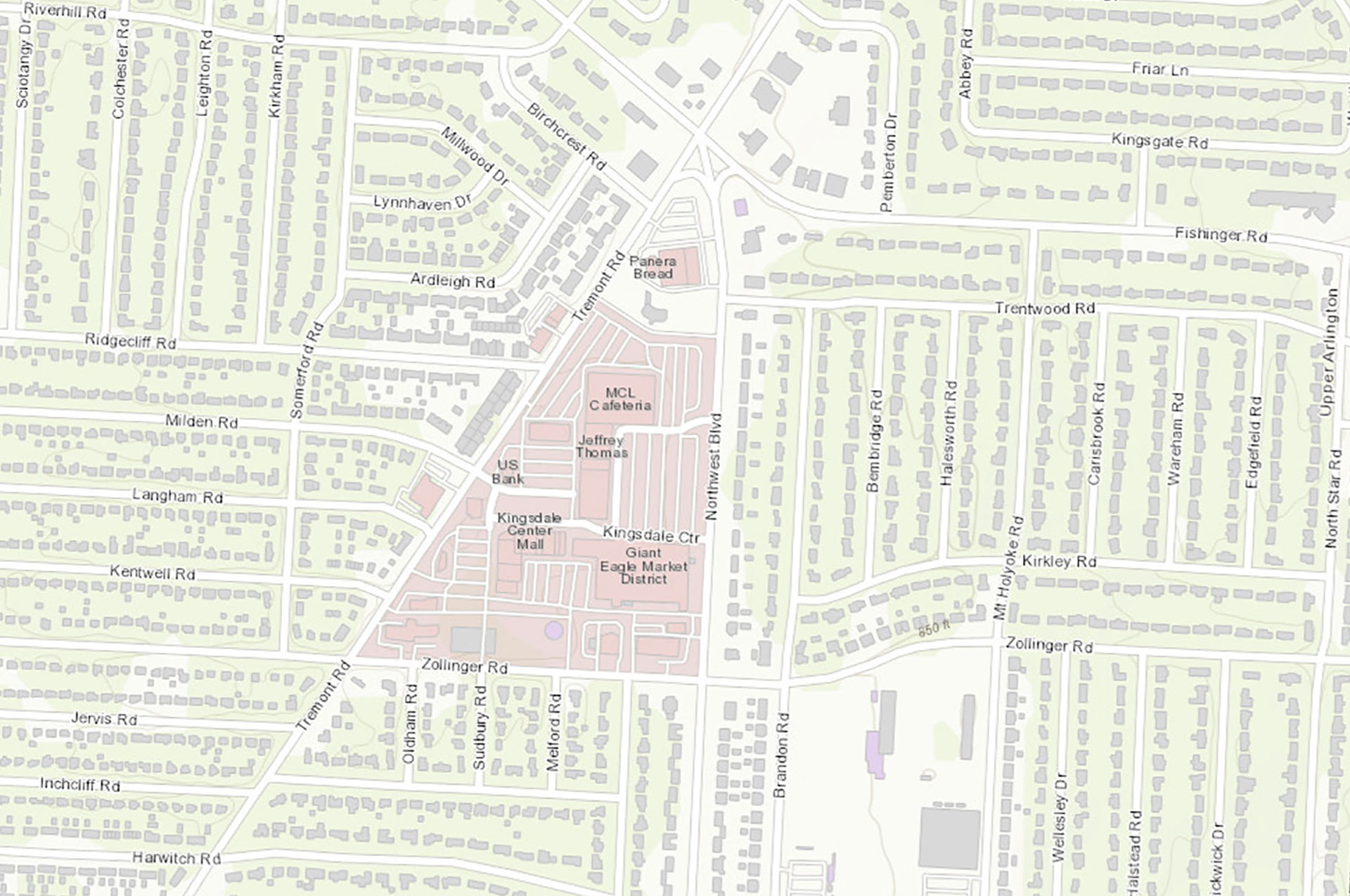 Wakefield Forest Neighborhood Traffic Mitigation
View the December 17 Public Meeting Video 
View the November 19 Public Meeting Video 
Presentation | Poll Results | Frequently Asked Questions
In early September, it was announced that Continental Real Estate Co. intended to purchase the former Macy's property at Kingsdale in order to pursue a mixed-use redevelopment project at the site. In October, a Preliminary Development Plan for the proposed project was reviewed and approved by the Board of Zoning and Planning (BZAP). Several significant conditions accompany BZAP's approval that must be met by the developer before submittal of a Final Development Plan. This includes traffic impacts and parking considerations.
The City's Engineering Division hosted two public meetings for residents in this neighborhood to better understand their concerns and questions, and to begin a discussion of possible traffic mitigation solutions. Engineering Staff is taking that information under consideration as they work to develop a set of potential solutions. Please watch for updates on the next steps in this process. For full details and associated documents, please visit the Kingsdale Mixed-Use Project Project Page.
If you have any questions, please contact the Engineering Division, at 614-583-5360.