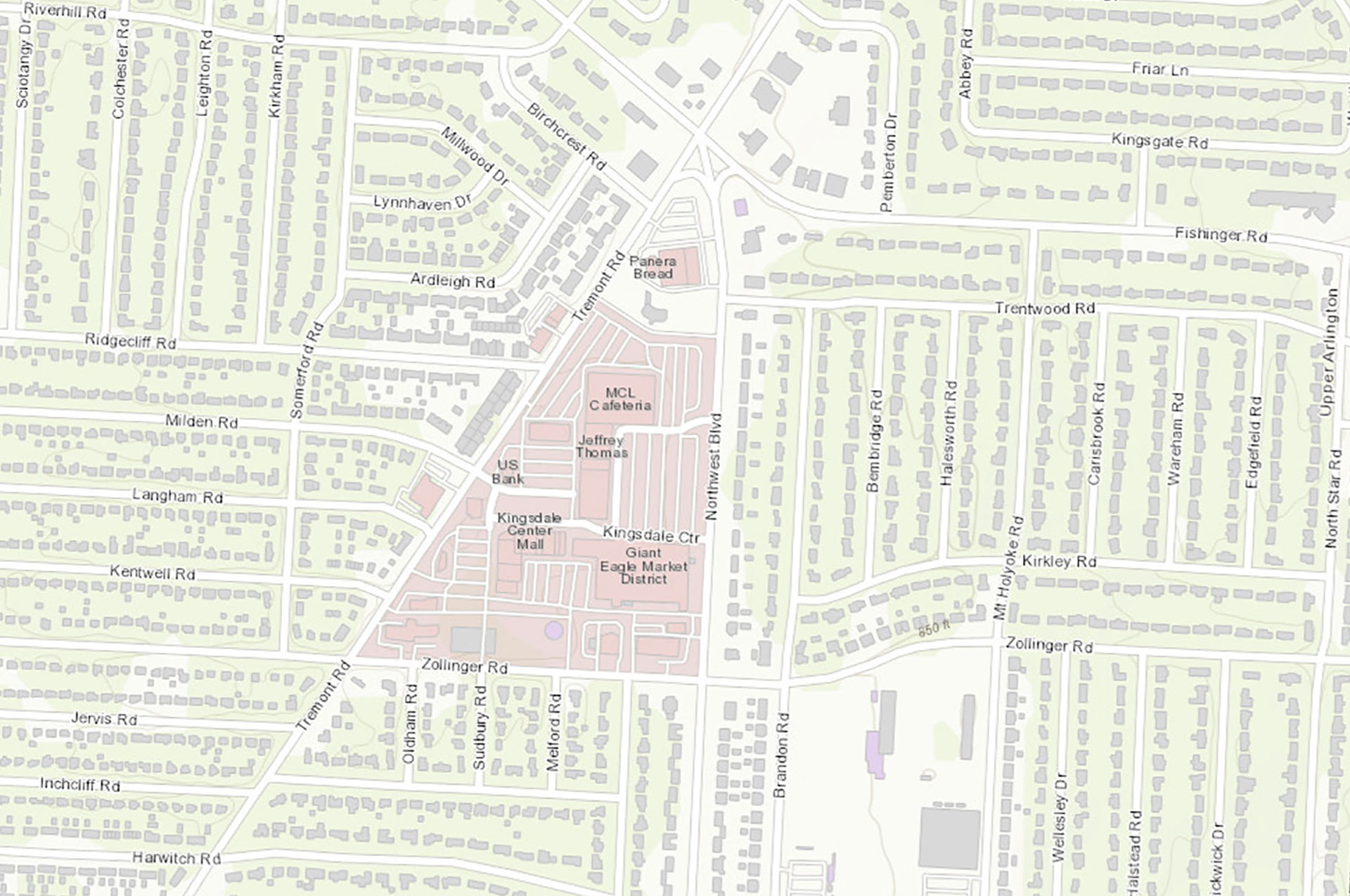 Wakefield Forest Neighborhood Traffic Mitigation
View the February 3 Letter & Traffic Improvement Exhibits
View the December 17 Public Meeting Video
View the November 19 Public Meeting Video
Presentation | Poll Results | Frequently Asked Questions
In early September, it was announced that Continental Real Estate Co. intended to purchase the former Macy's property at Kingsdale in order to pursue a mixed-use redevelopment project at the site. In October, a Preliminary Development Plan for the proposed project was reviewed and approved by the Board of Zoning and Planning (BZAP). Several significant conditions accompany BZAP's approval that must be met by the developer before submittal of a Final Development Plan. This includes traffic impacts and parking considerations.
The City's Engineering Division hosted two public meetings for residents in this neighborhood to better understand their concerns and questions, and to begin a discussion of possible traffic mitigation solutions. After gathering feedback, Engineering Staff have developed an improvement plan for both the Wakefield Forest Neighborhood and the Kingsdale project as a whole. These plans have been shared with the neighborhood and will be included in the final traffic study as part of the Kingsdale Final Development Plan application, which is scheduled for BZAP review and action in March.
Additionally, the pilot project for one-way westbound traffic on Trentwood Road, between Brandon and Northwest will be implemented on March 1. Message signs will be installed in advance of the change.
For full details and associated documents, please visit the Kingsdale Mixed-Use Project Project Page.
If you have any questions, please contact the Engineering Division, at 614-583-5360.