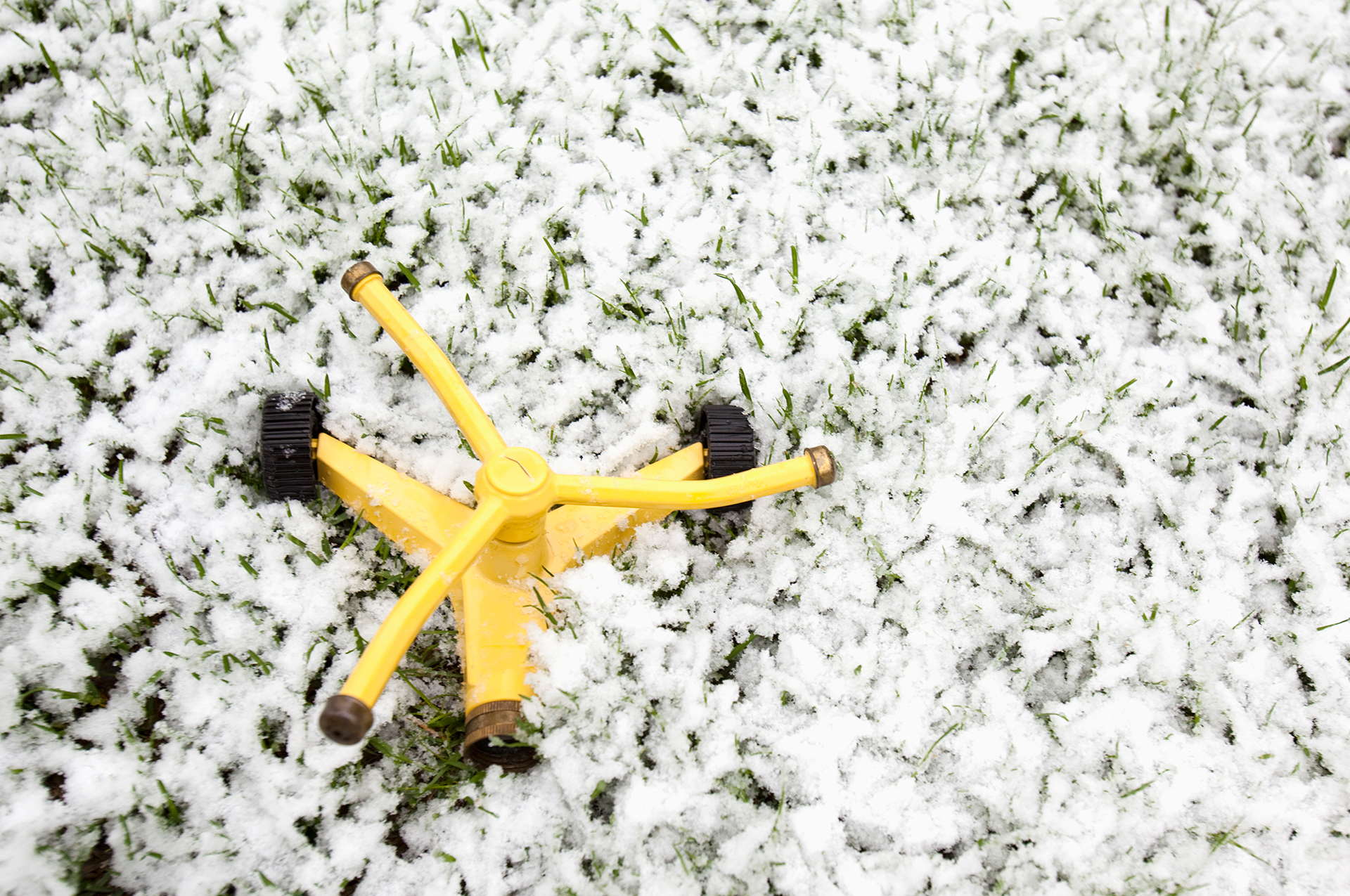 Winter is Here, is Your Yard Ready?
It's hard to believe winter is upon us. Before the blistering cold settles in, this is a perfect time to properly winterize your home to save time, money and stress in the months that follow. With help from our friends at the Franklin Soil and Water Conservation District, we've put together a list of items that will help you prepare your home for winter.
Outdoor Water Sources
Disconnect all outdoor hoses and store them in a garage or basement. This will prevent any leftover water that may be in your spigot from freezing, which may cause your interior pipes to crack. Also, your hose's lining is susceptible to damage especially if it is not completely empty.
Clear debris from gutters. Accumulated leaves, twigs or moss will keep snow and ice from flowing freely, which could cause your gutters to freeze and possibly crack.
If you have an irrigation system, be sure to properly drain and blow out the automated systems to avoid damage from freezing and thawing.
Prepare your Trees & Shrubs
Yard Work
Insulate compost with dry leaves or straw. Your compost will continue slowly breaking down. Another option is to spread compost in your garden now and it should be broken down by spring.
Do you still have some leftover leaves? Mulching leaves return nutrients and organic matter to your lawn and soil and prevents soil compaction caused by rain and foot traffic
If you're done mowing for the season, drain your lawnmower's gas and consider getting the blades sharpened – as well as your other outdoor tools like pruners and shovels.
If you're looking for more ideas to prepare for winter, visit Franklin Soil and Water Conservation District's website. They offer a variety of programs that not only keep your yard looking great but have a positive impact on the environment.