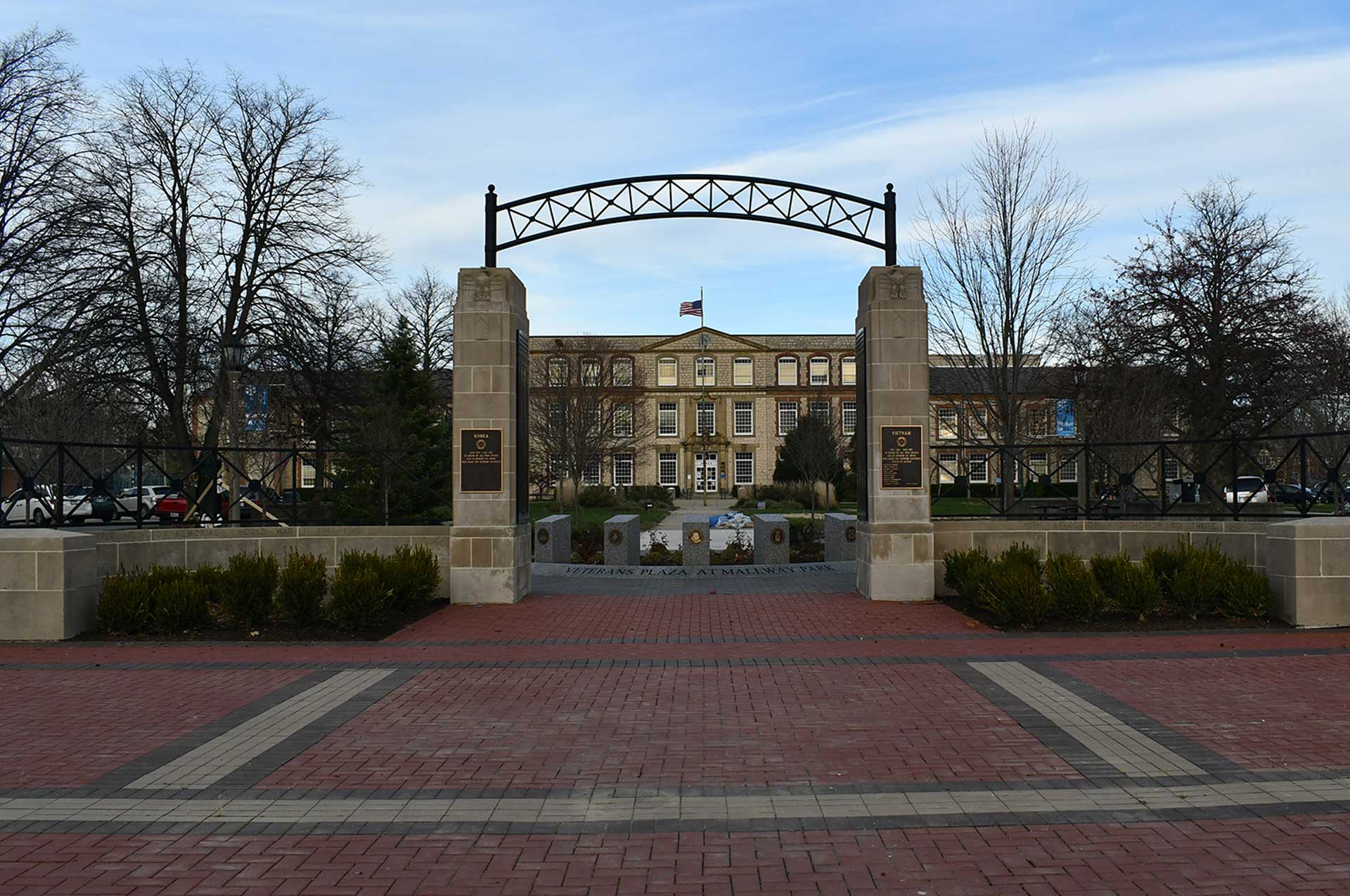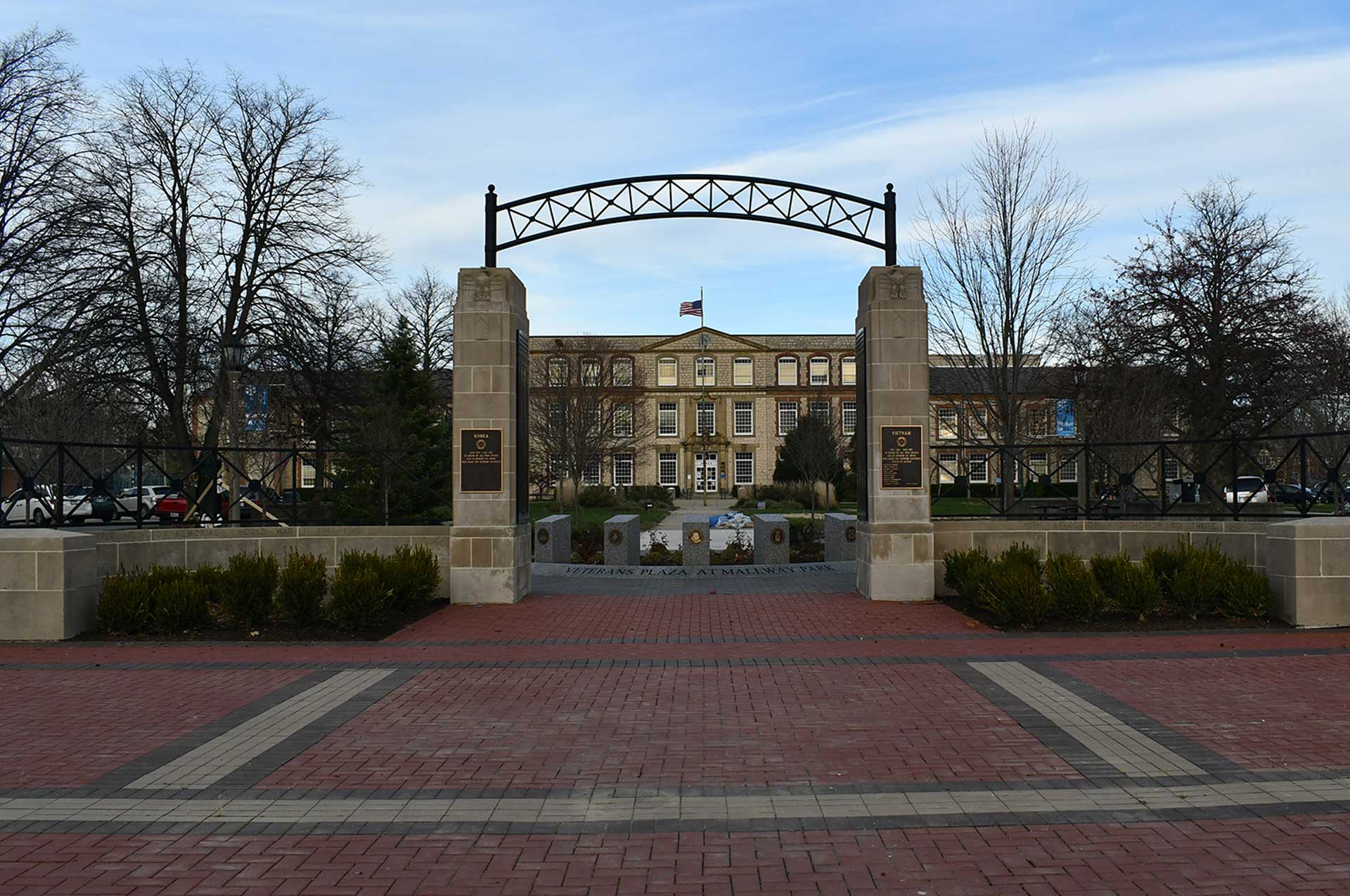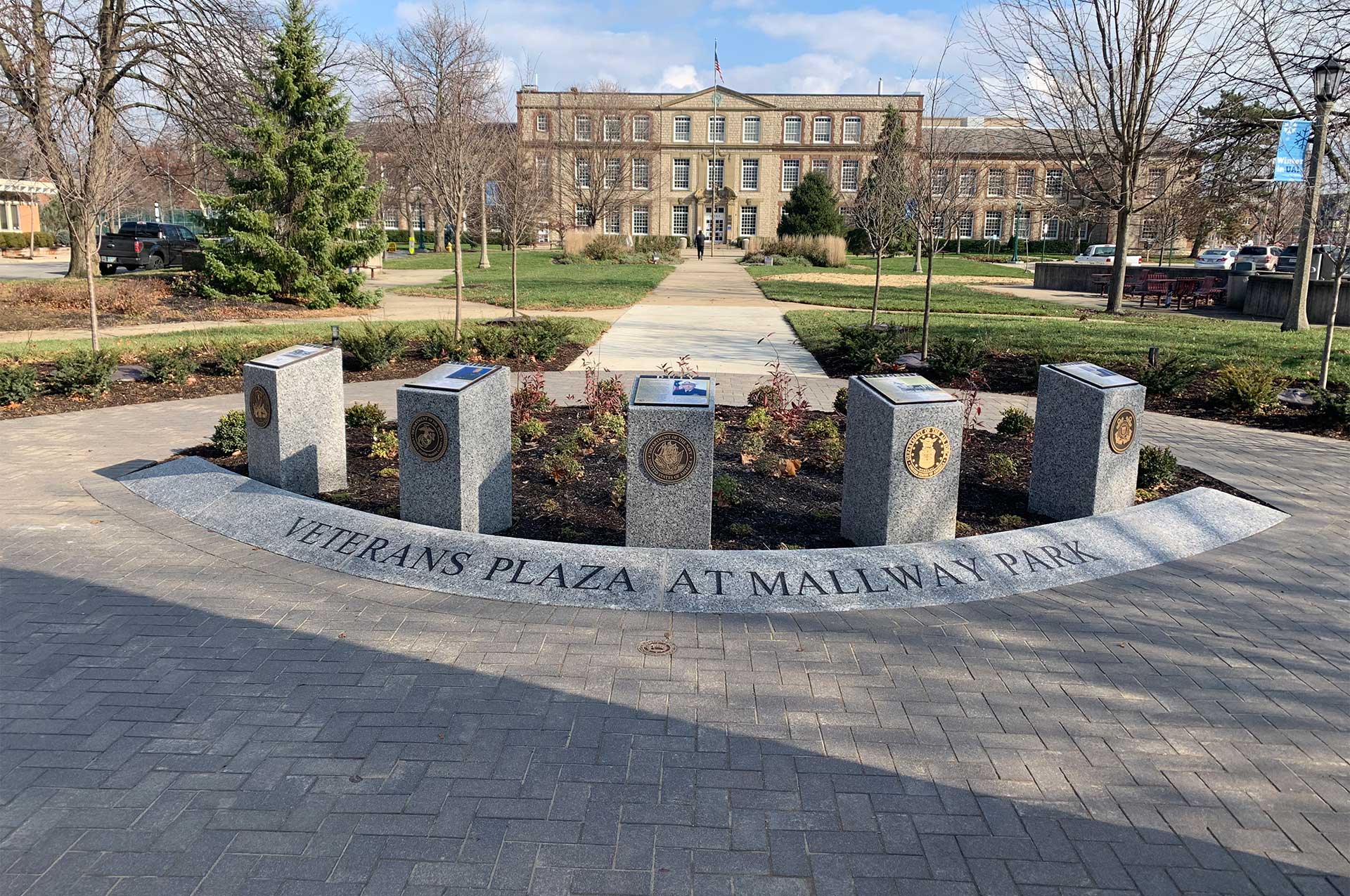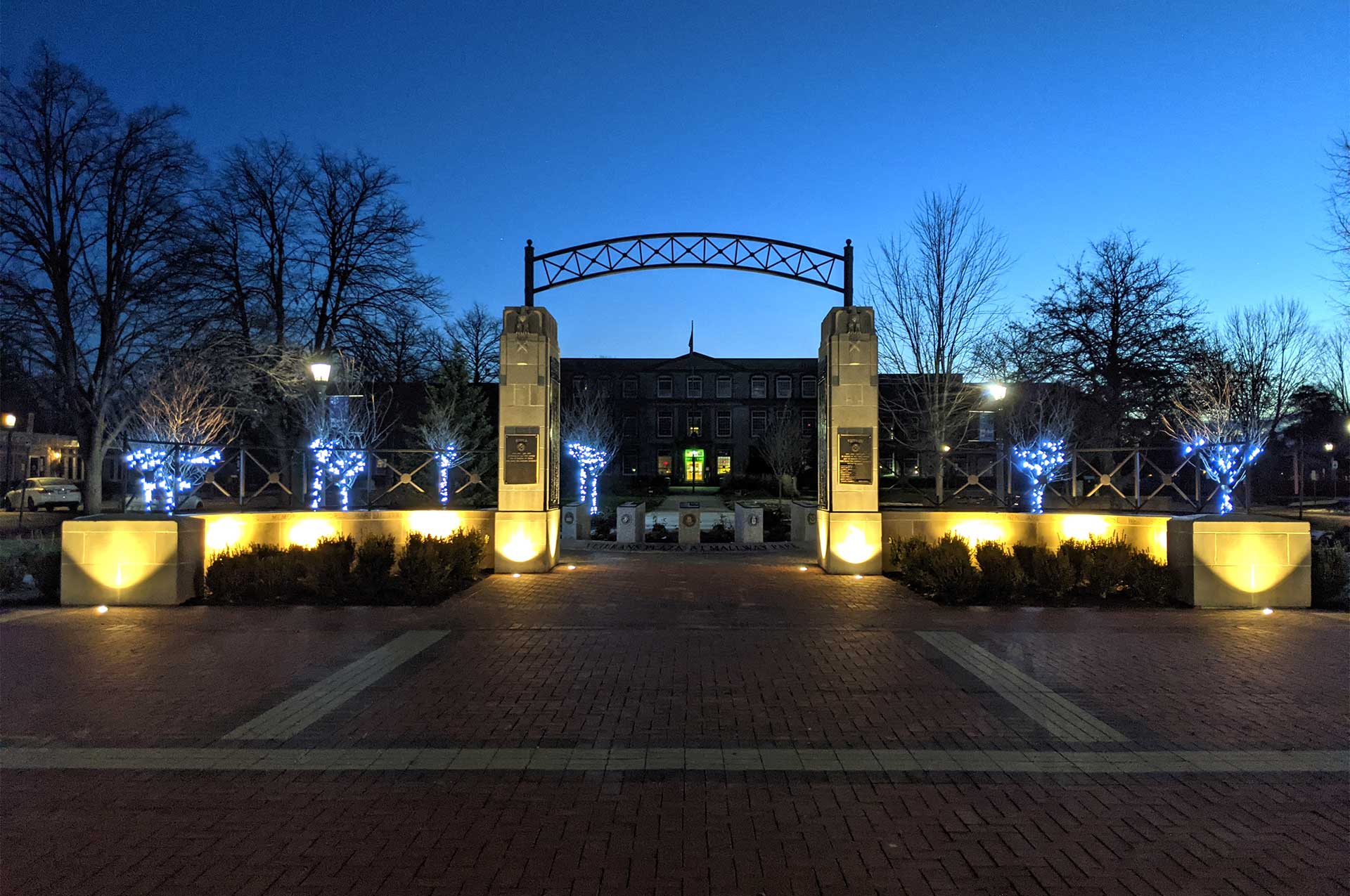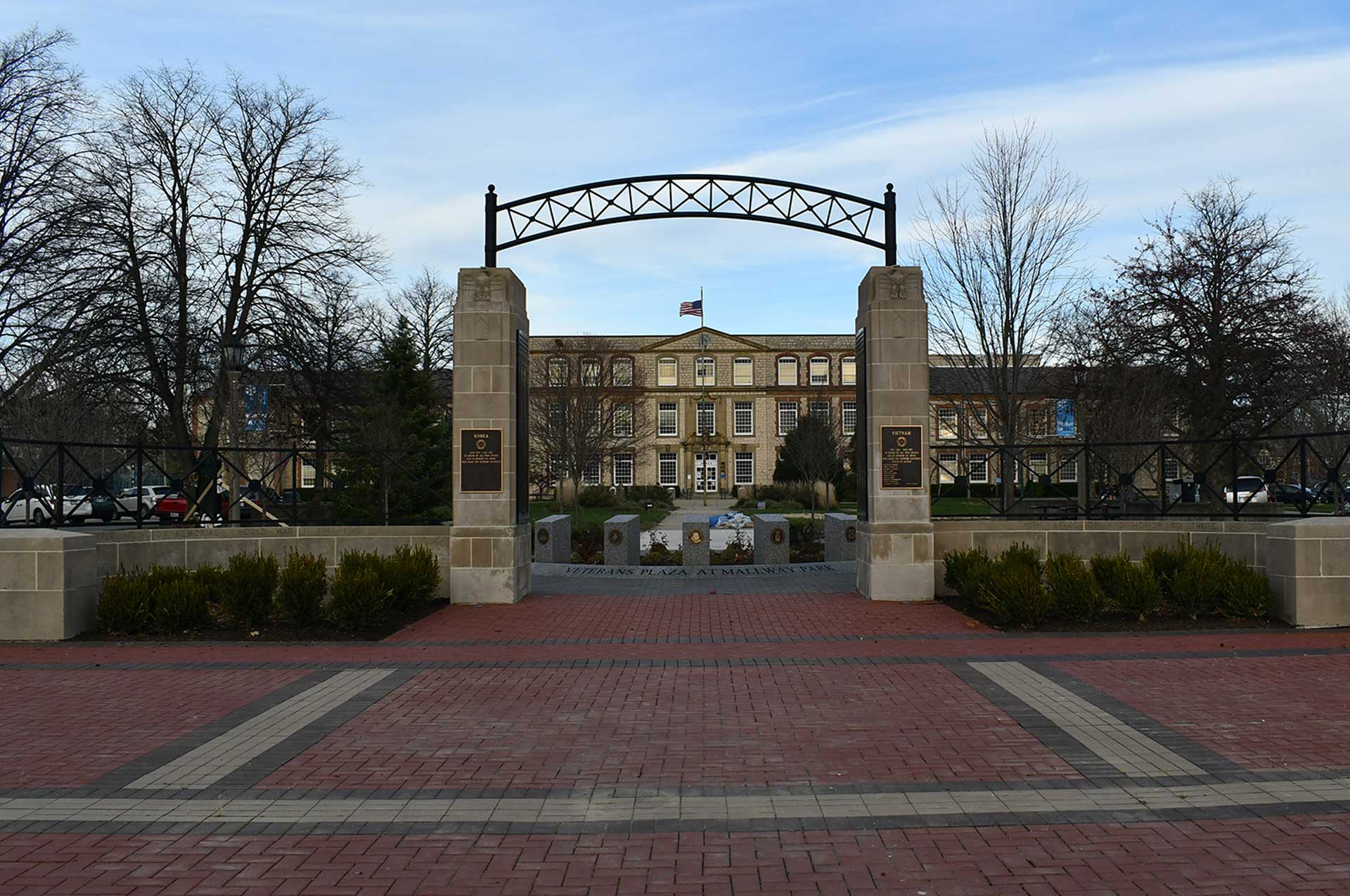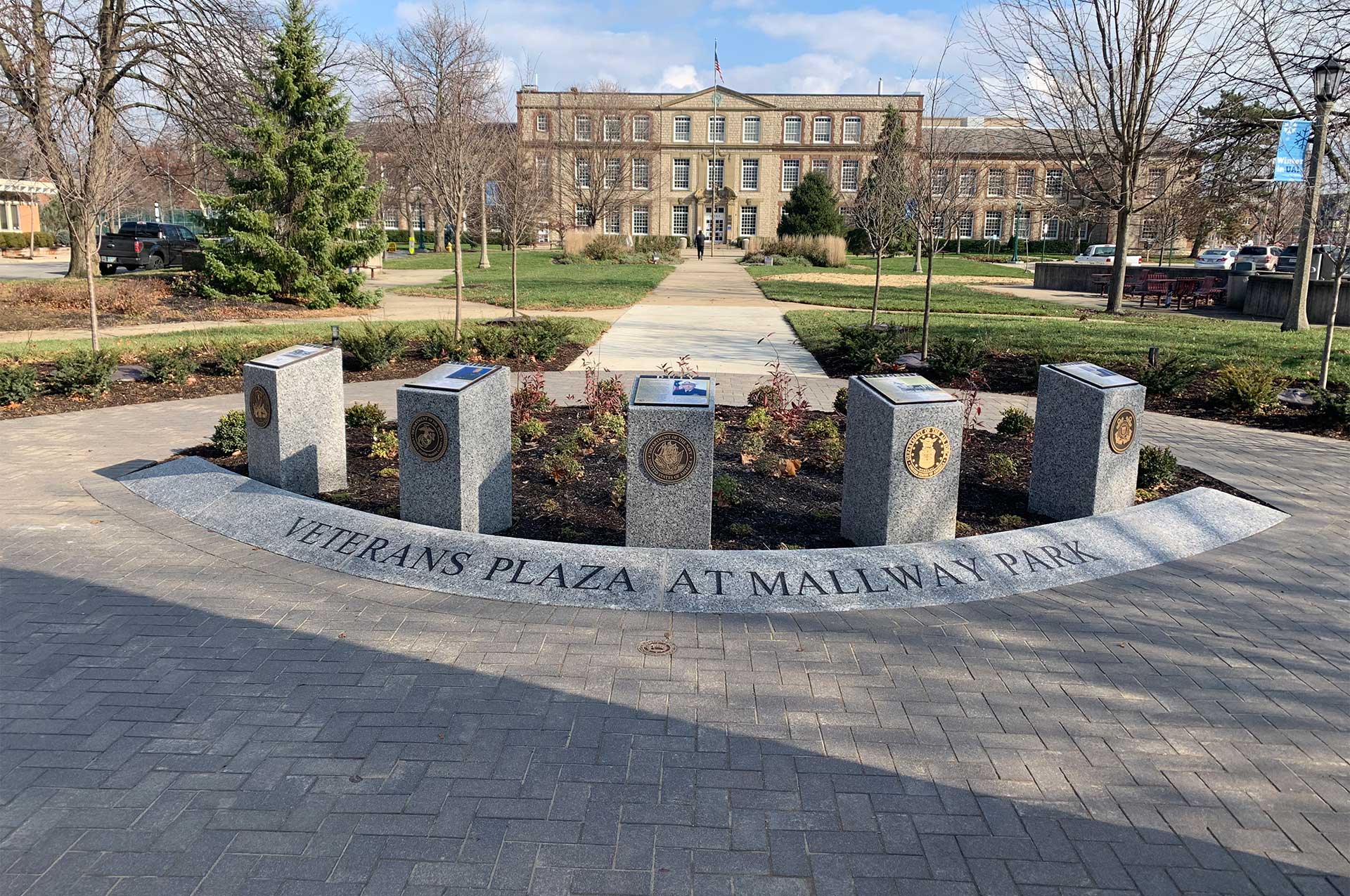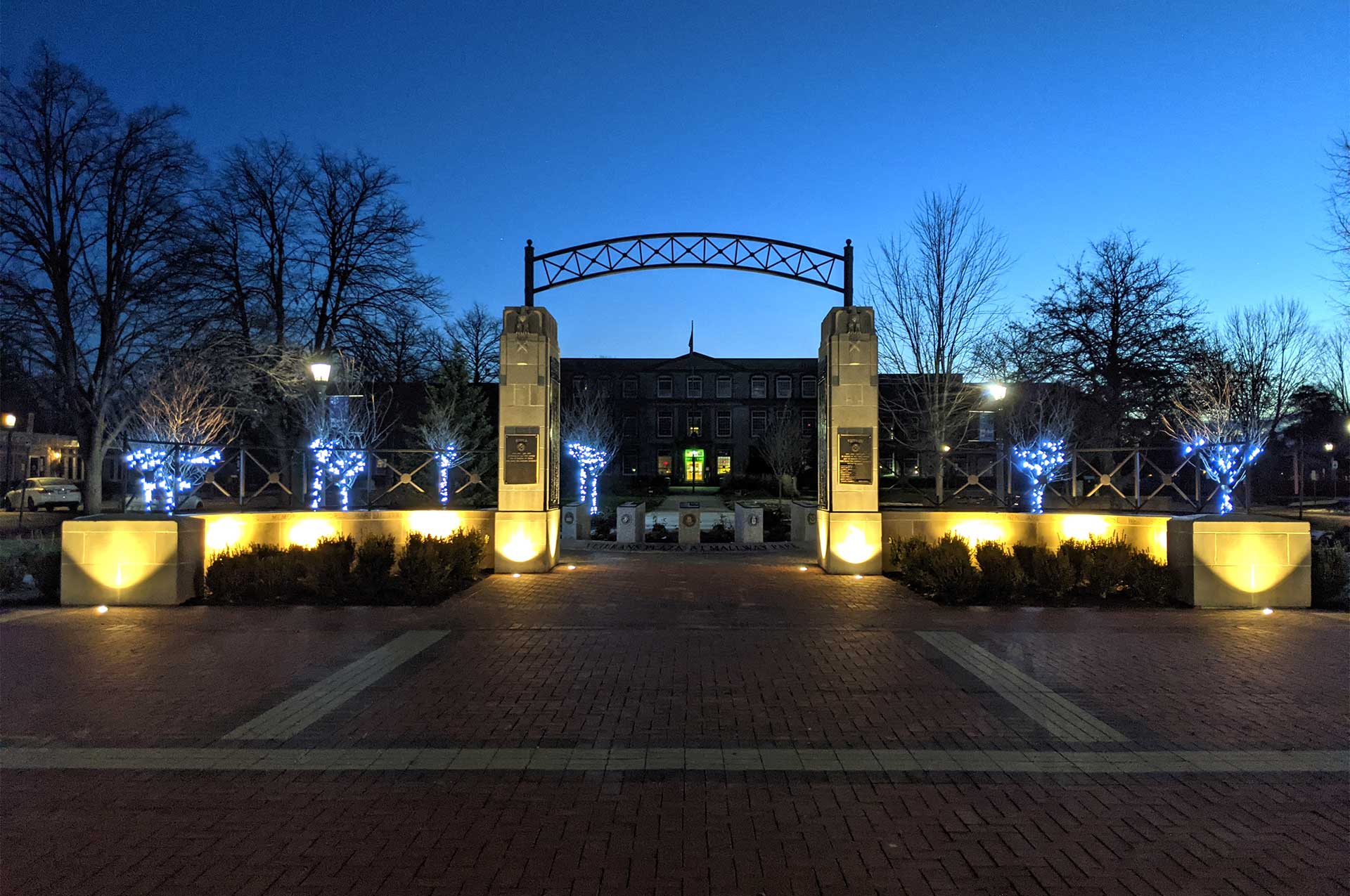 The Mallway Business District –­ which is located within Upper Arlington's historic district – is celebrated as the community's oldest commercial area that today houses a vibrant mix of shops, restaurants and businesses, and is also home to several public spaces, including Mallway Park, Devon Pool, Jones Middle School and Firehouse 71. Since its beginnings, the district has had ties to the nation's Armed Forces and over the years has evolved as the logical location for honoring the men and women who have served our nation and for reflecting upon Upper Arlington's deep commitment to military service.
In 1916, just as Upper Arlington's founders were realizing their vision for a premier residential community, work was temporarily halted when the National Guard commandeered the area to make way for Camp Willis, a training camp for troops being deployed to the U.S./Mexican border to defend American lives and property from General Francisco "Pancho" Villa and his band of outlaws.
Shortly after the end of World War II, the Upper Arlington community installed the first Veterans Memorial at Mallway Park – known as the War Memorial Gateway – to honor those who have served or will serve in the United States Armed Forces. In the years that followed, additional markers were added to the district to commemorate the site's history and to honor Veterans. This included an historical marker about Camp Willis, the addition of plaques honoring Veterans of the Korean and Vietnam wars, and a Blue Star Memorial Byway Marker to honor past, present and future members of the nation's Armed Forces.
As the Upper Arlington community prepared to celebrate its Centennial Anniversary in 2018, a group of Veterans and community members began an effort to renovate and enhance the portion of Mallway Park that is dedicated to recognizing our community's Veterans. The Veterans Committee successfully secured a $200,000 grant from the State of Ohio for Veterans Plaza renovations and a new series of Veterans Service plaques, and embarked on a capital fundraising campaign that, with support and guidance from the Upper Arlington Community Foundation, successfully raised an additional $120,000 in private donations. Thanks to a partnership with the City of Upper Arlington that included additional financial support and guidance, the Veterans Plaza improvements project was successfully completed in the fall of 2020.
The Veterans Plaza is included on the UA History Trail website, a partnership project between the City of Upper Arlington and Upper Arlington Historical Society that highlights, celebrates and provides additional historic context on the many markers and signs that can be found throughout our community. Launched in late 2020, the UA History Trail program is initially focused on incorporating existing signs and markers, with plans to launch a second phase of the program that will include an annual nomination process for new markers.
When you come across the UA History Trail marker located adjacent to a community marker or sign, just type uahistorytrail.com into your smartphone browser to learn about the history leading to installation of the signage and other pertinent information.
The Mallway Business District was the first commercial area in Upper Arlington, and today it retains much of its historic feel. Surrounded by the community's earliest neighborhoods, the district is home to a vibrant mixture of uses that include shops, restaurants and businesses, along with several public facilities:
Fire Station #71, formerly the first municipal building;
Jones Middle School, built in 1924 and designed by former UA resident, nationally renowned architect and Upper Arlington Wall of Honor inductee, Howard Dwight Smith, who also designed the OSU "Shoe" football stadium amongst other notable Columbus landmarks;
The Upper Arlington Schools Administration offices;
Devon Pool; and
Mallway Park.
In 2011, the City undertook a series of enhancements within the district, as part of the Arlington Avenue Reconstruction Project. This included landscape improvements, new streetlights, benches, brick pavers and improved access for pedestrians and cyclists. Since 2014, a generous donor has funded a beautification project through the Upper Arlington Community Foundation, featuring seasonal flower baskets and planters
CONTACT PARKS & RECREATION