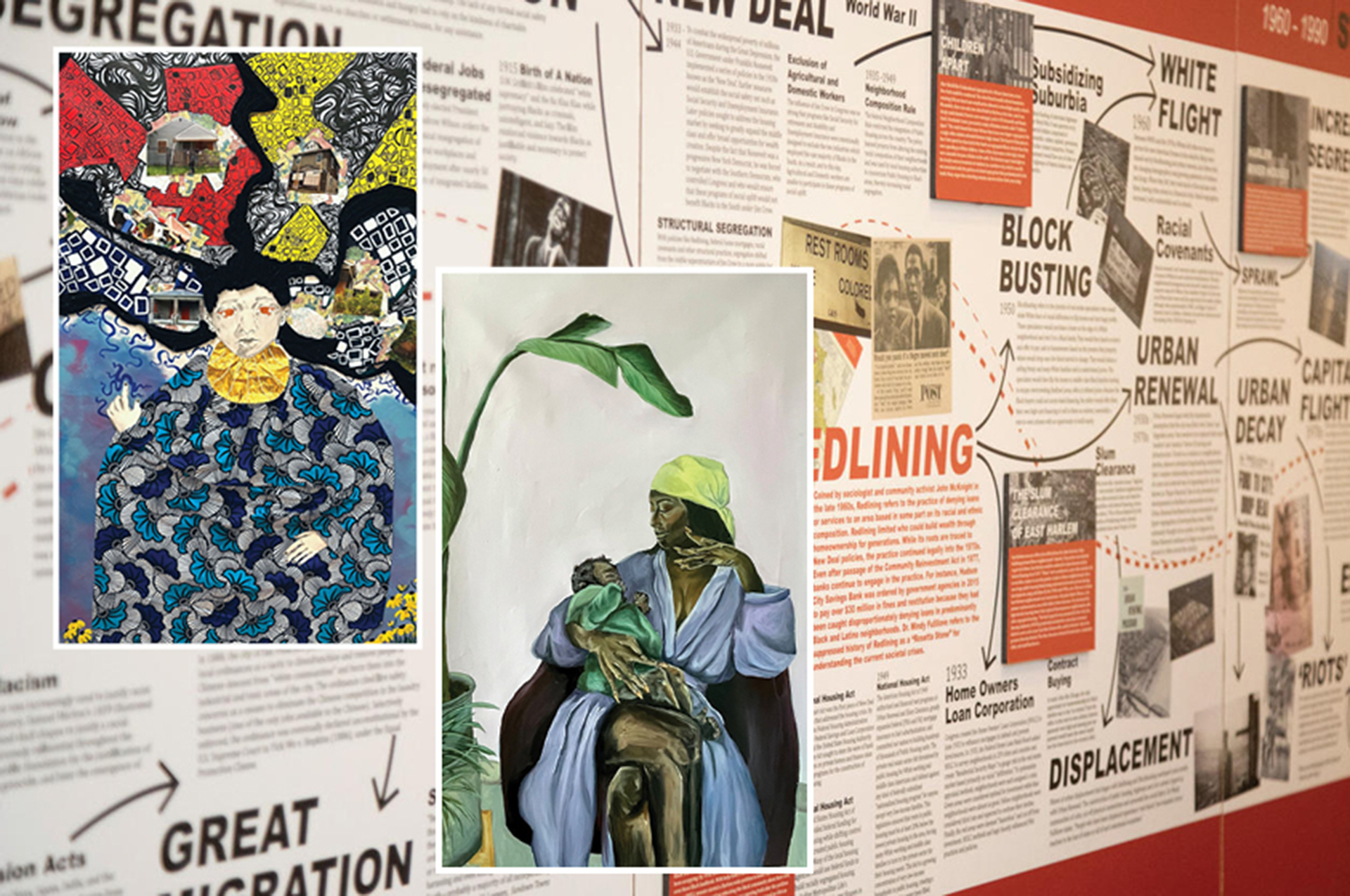 Concourse Gallery to Host Undesign the Redline Exhibit
June 1-July 7
3600 Tremont Road
The City's Concourse Gallery is hosting an informational exhibit developed by the YWCA of Columbus, that has been touring the region in recent months. Undesign the Redline portrays the history of structural racism caused by the 1938 redlining maps. The exhibit shows how this inequality continues to impact communities today, while also focusing on the ways in which we can come together to "undesign" these systems.
The exhibit also includes the YWCA's art collection of pieces by local artists that portray themes inspired by the effects of redlining in the Columbus region.
Reception: 5-7 pm, Thursday, June 1
Join us for an opening reception to learn about the history of redlining and be the first to view the exhibit. Meet artist Tiana Ferguson Nieves and participate in a collaborative art project as you reflect on the exhibit. Remarks by YWCA President and CEO, Elizabeth Brown, the Upper Arlington Historical Society, and City Manager Steven Schoeney begin at 6 pm. Light refreshments will also be provided.
Click here for more.