Swamp Romp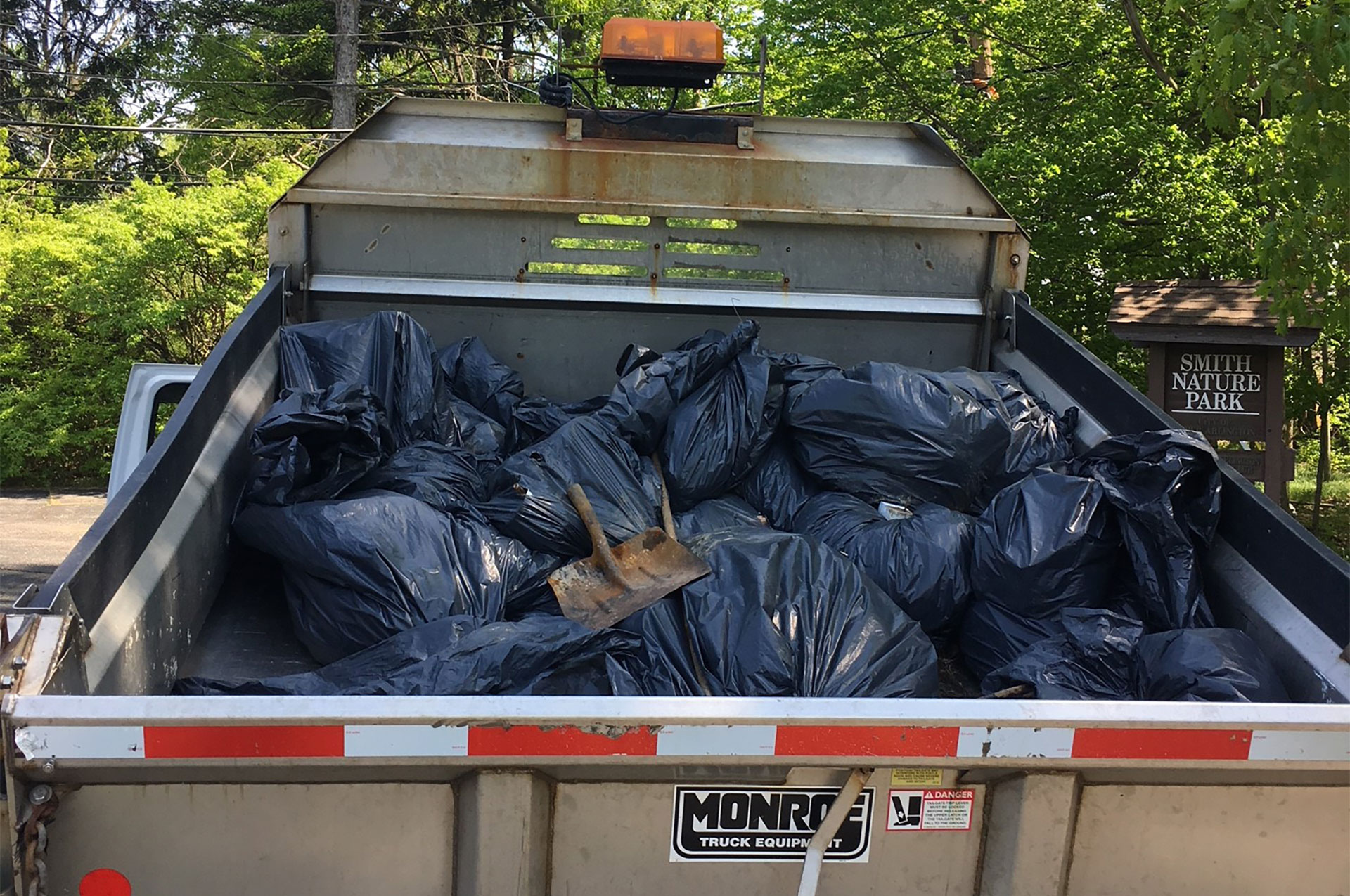 The Swamp Romp is 16 years old… Old enough to start driving!
So let's drive trash out of our local streams and creeks!!
Schedule of Events: This is a RAIN or SHINE event!
7:30–8:30 am: Registration, Coffee, Chris Cakes Pancake Breakfast. Meet at the north shelter house at Thompson Park, 4250 Woodbridge Road (between Woodbridge and Mountview roads)
8:30 to 9:30 am: Opening & Demonstrations by Franklin Soil and Water Conservation District instructors.

Issue instructions and assignments. Distribute safety equipment.

9:30 am: Begin stream cleanup operations. Bring buckets, boots, gloves, first aid kit.

Call Jim Palmer when you are completed with your assigned stream segment to collect the debris.
Units will be dismissed after returning vests and taking a group photo.

11 am: Anticipated completion time.
Download map of activities.
If you have a Den, Pack, Patrol, Troop or Crew interested in participating, contact: Swamp Romp Coordinator, Jim Palmer, Engineering Technician 614-583-5360 | jpalmer@uaoh.net.
Submissions to our Community Calendar
As a service to the community, the City hosts an online Community Calendar. We invite you to submit details of upcoming special events that are open to and promote government interests of the community at-large, as determined by the City of Upper Arlington.
To submit a calendar listing, please use this online form. Submissions should include a photograph (no posters or logos) with a minimum size of 1920 pixels wide x 1275 pixels high. We recommend that you submit items at least three months in advance, since we may include some community events in the City's print and e-newsletters as space allows.
The City will not post routine items such as programs, club meetings or classes. The inclusion of a special event does not represent an endorsement from the City. The City reserves complete control of any event postings on the Community Calendar and has final approval authority over them. Community Calendar postings are not intended to, and do not, create a public or designated forum for private speech of any kind. The City reserves its right to refuse a submission