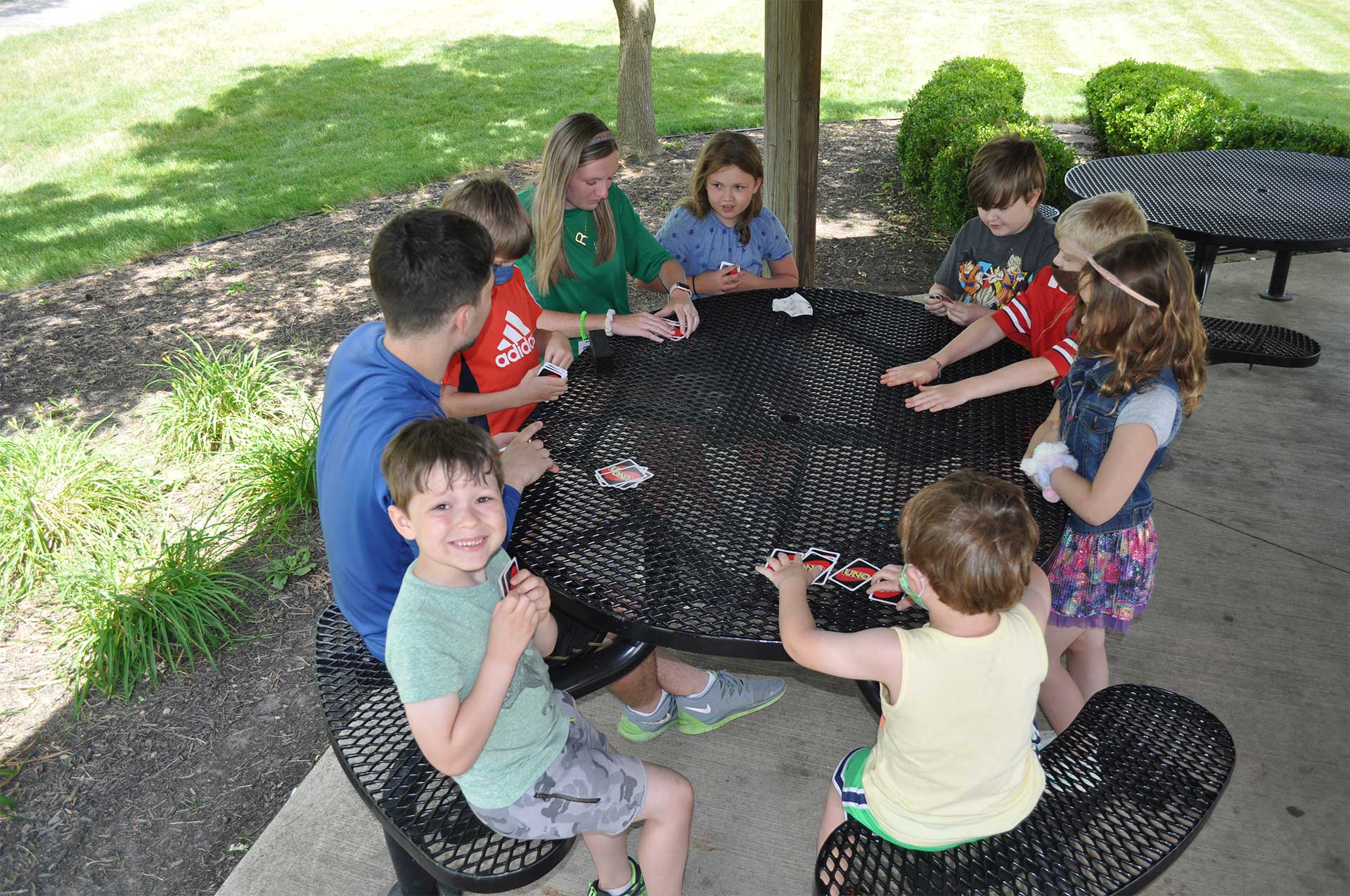 PLAY UA Financial Assistance Program
Upper Arlington's Parks & Recreation Department is excited to announce the launch of the PLAY UA Financial Assistance Program, designed to support community members who face financial barriers that may prevent them from participating in the department's programs.
PLAY UA builds upon previous efforts to provide access to recreation programs for all in the community, such as the Recreation FUNd established in 2014 by the Upper Arlington Community Foundation. It is designed to meet affordability and accessibility goals identified through the 2018 Parks & Recreation Comprehensive Plan process that were endorsed by both City Council and the Parks & Recreation Advisory Board. Most recently, the Community Center Feasibility Task Force recommended the formation of a financial assistance program that would provide access to the future UA Community Center, funded through a set aside of a portion of program and membership fees.
The PLAY UA Financial Assistance Program will provide a 50% reduction for most program and membership fees – including summer and winter camps (with a cap of $400 for summer day camp assistance), Safety Town, and membership passes for pools, tennis and the Senior Center's Studio 55 – for qualifying residents and those who work in Upper Arlington. The program is not available for daily admission fees or facility rentals. Assistance will be awarded as funds are available.
To be eligible, applicants must provide proof of residency or employment in Upper Arlington and are required to verify that their household qualifies for the UA Schools Free/Reduced Lunch Program, verify their annual household income meets the eligibility criteria outlined below, or provide a statement of need.
Household Income Eligibility Criteria 2022

Household Size
$ Household Yearly Income
(Head of household under age 65)
$ Household Yearly Income
(Head of household age 65 or older)
1
23,828
19,320
2
32,227
26,136
3
40,626
32,940
4
49,025
39,756
5
57,424
46,560
6
65,823
53,376
7
74,222
60,180
8
82,621
66,996
Each additional person add:
8,399
6,150
To ensure the proper use of City funds and to verify that applicants meet the appropriate eligibility criteria, the UA Parks & Recreation Department will randomly select applications for verification purposes.
Funding for the program will come from a few sources:
Transaction Fees: Effective with the 2022 Spring/Summer activities, a $1 transaction fee will be added to most program registrations, membership passes and facility rentals. It will be applied for each type of registration – or module – and could therefore result in a $3 transaction fee if each module is included in one transaction. It will not be applied for any daily admission fees or for programs that have no associated registration cost. These fee will begin on February 1 for Summer Day Camp and on March 9 for all other programs and passes.
Donations: It will be possible for individuals to make an additional donation to the PLAY UA Financial Assistance Fund when registering for programs and memberships through the department's RecTrac software.
Now is the time for families that could benefit from the 2022 PLAY UA Financial Assistance Program to apply, with the program going into effect per the following schedule:
For 2022 Summer Day Camp registrations – which open at 6 am on Tuesday, February 1 for Residents.
For 2022 Spring & Summer Programs, Pools, Tennis and Studio 55 Passes – beginning Wednesday, March 9.
A Policy and Procedures document has been created to provide full details of the PLAY UA Financial Assistance Program and how to apply. The online application form can be accessed here: //upperarlingtonoh.viewpointcloud.com/categories/1086/record-types/6494.