The City provides curbside leaf collection services each fall, to assist residents with the disposal of leaves. This program is considered a signature City service, with Public Works Division Staff dedicated solely to this task throughout the duration of the program.
Designated as a Tree City USA by the National Arbor Day Foundation since 1990, Upper Arlington is home to an extensive, mature urban forest, with over 17,000 street trees and many thousands of trees in the community's parks and on private property. As a result, crews collect an average of 20,000 cubic yards of leaves each season from the City's 346-lane-miles of roadway.
The Public Works Division has prepared a Leaf Collection Plan that summarizes the program in greater detail, which can be accessed in the Resources section below.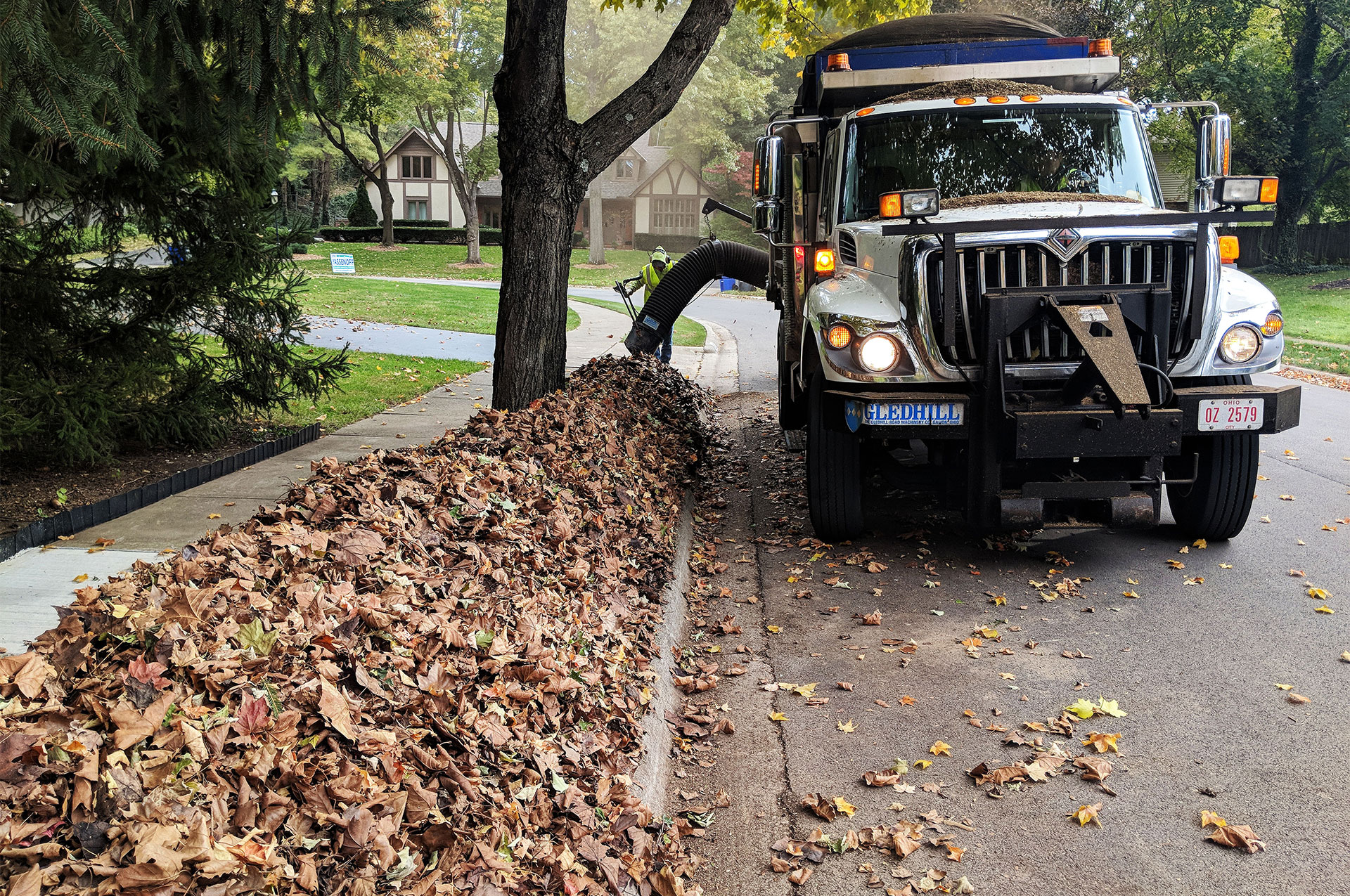 The City's Leaf Collection Program typically runs from mid-October through early December. Each year, notices of the specific start and end dates for the program are provided in advance via City print and e-newsletters, social media and on this website. The program is typically comprised of five pass throughs (rounds) of the City by collection crews. Residents are advised to refrain from placing leaves at the curb until approximately one week before the start of the program AND to stop raking leaves to the curb at least one week before the program ends.
Each collection season differs, due to varying weather conditions and how quickly leaves fall. For example, an early frost may cause leaves to drop earlier than usual. In turn, varying leaf fall volumes and weather conditions impact how quickly crews can complete a thorough sweep of the City. We appreciate your patience during periods of a particularly heavy leaf fall and/or an early snowfall. A Leaf Collection Tracking Map is posted here each season, providing residents a means to anticipate when collection crews are likely to be on their street (see below).
The 2020 leaf collection season is complete.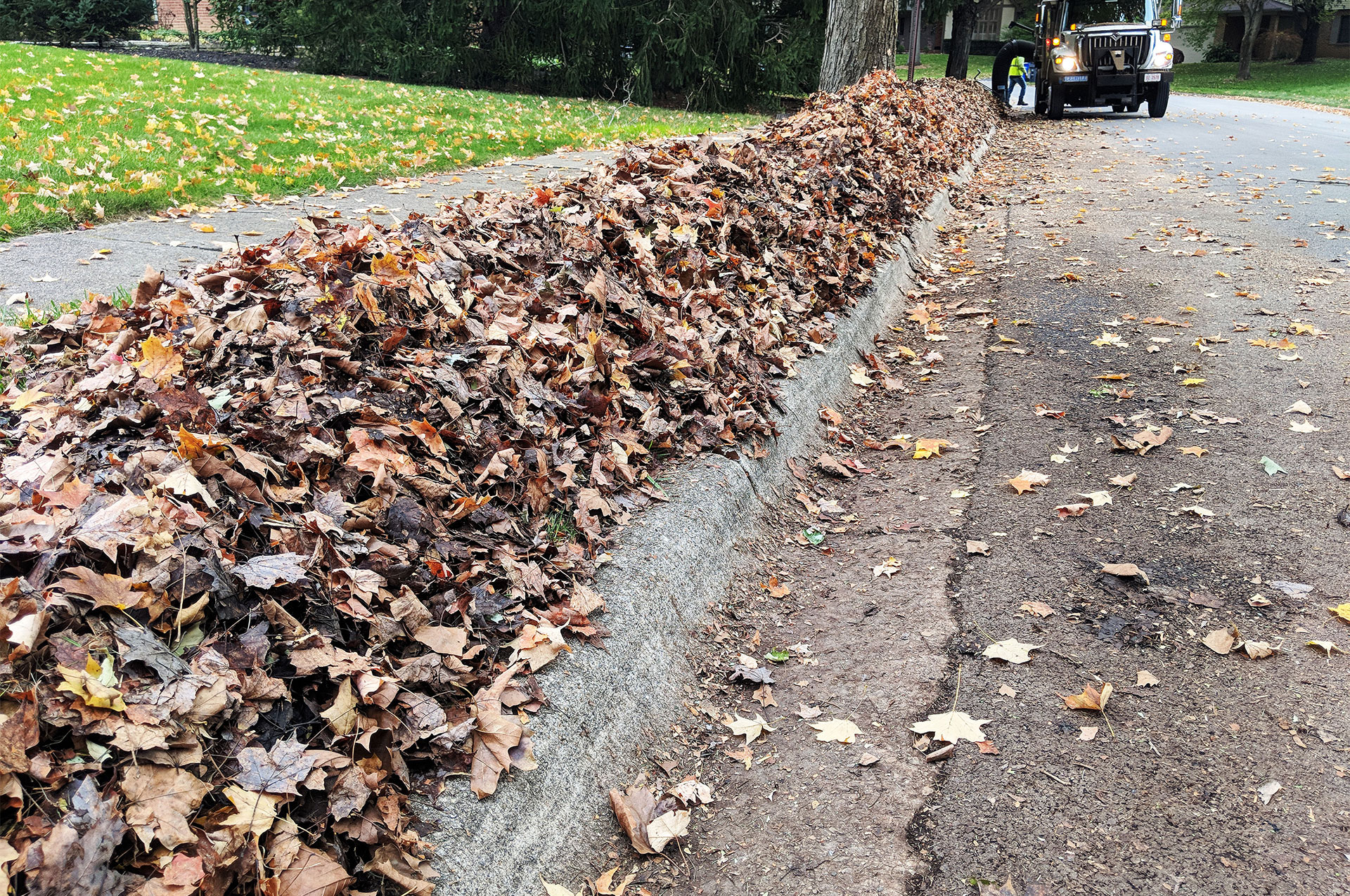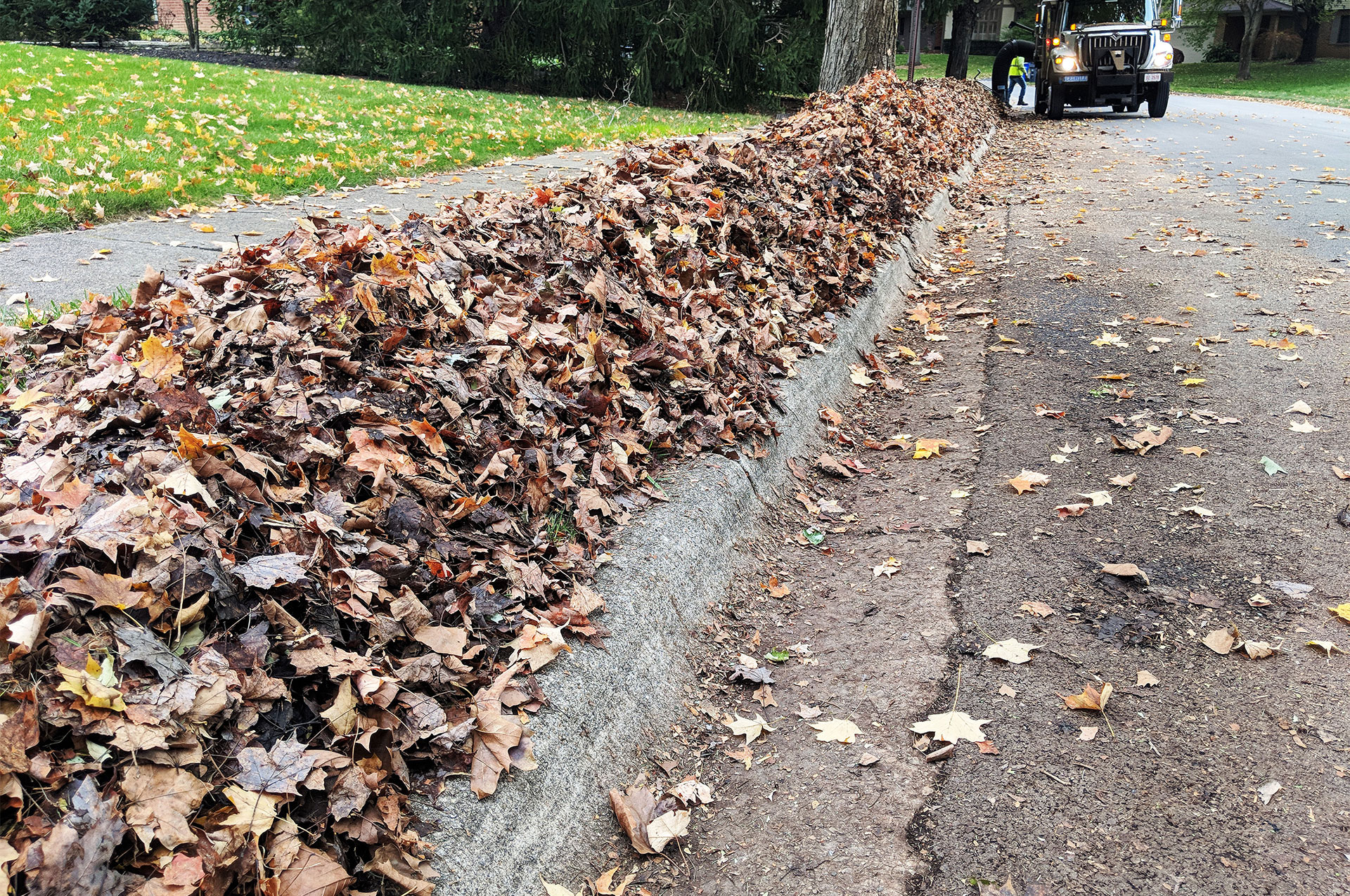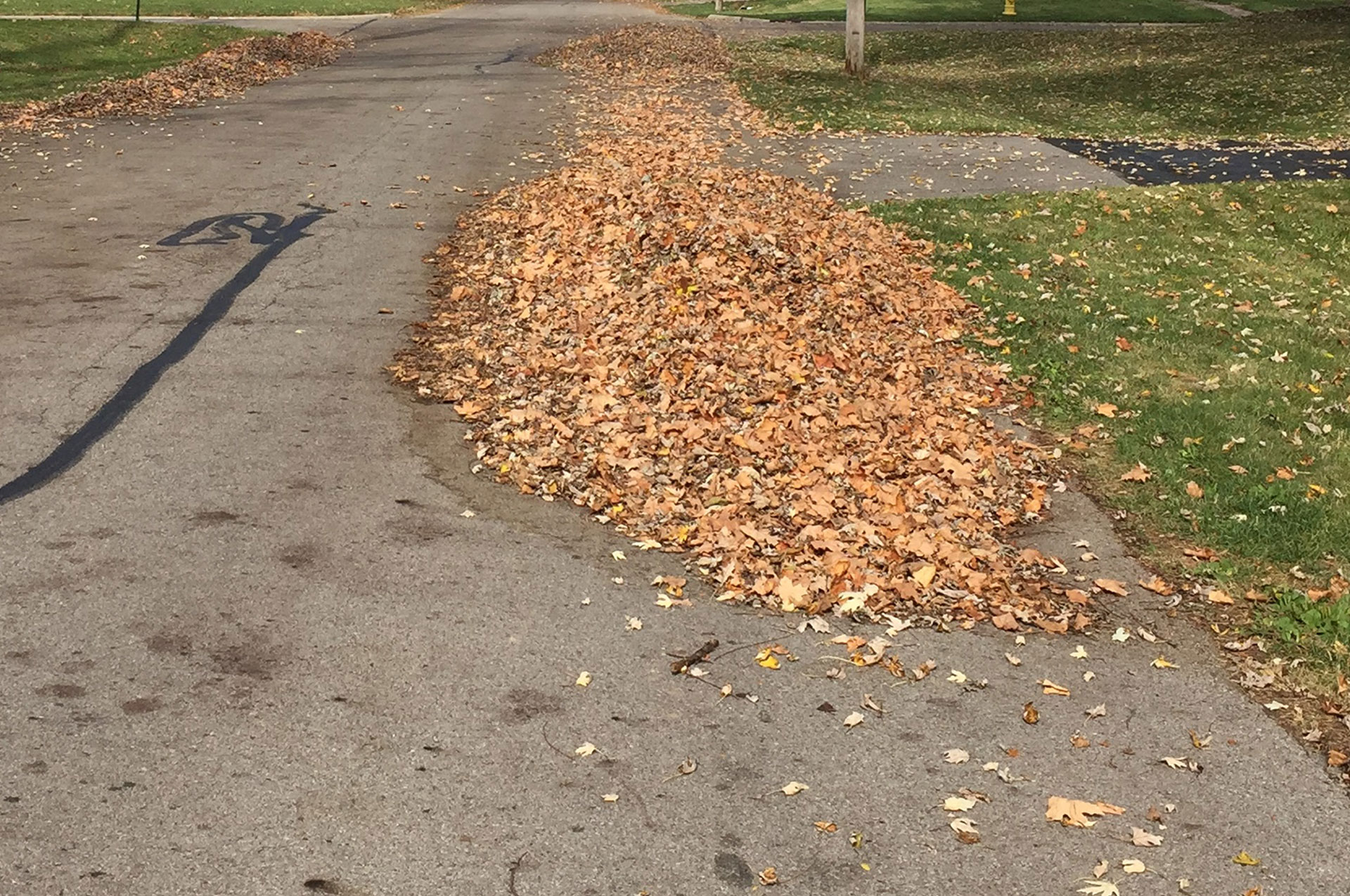 Residents are asked to follow these guidelines when taking advantage of this program:
Do not put leaves out for collection until one week prior to the start of the program.
DO NOT PLACE LEAVES IN THE GUTTER OR ON THE STREET – Leaves should be placed on the grass behind the curb, close to the edge of the street, no further than two feet behind the curb.
Do not place rocks, sticks, firewood, pumpkins or any other objects in leaf piles. This can be extremely dangerous for our crews.
Keep leaf piles away from sign posts, light poles, trees and mailboxes.
Do not allow leaf piles to block storm sewers as this can increase the chance of flooding in the event of heavy rain.
Parked vehicles need to be at least fifteen feet away from either side of leaf piles so that collection crews have safe access to the leaves with their truck and leaf machine.
As the program nears its end for the season, be sure to have leaves out for collection at least one week before the official end date for the program.
When the Leaf Collection Program is not in effect, residents should place leaves in approved biodegradable bags or trash cans clearly marked as "Yard Waste" and put them out for collection on your regular Solid Waste collection day, OR residents can take advantage of free drop-off of yard waste at the Ohio Mulch facility, located at 4120 Roberts Road (call 614-921-9330 or visit www.ohiomulch.com/apps/store-locator for hours of operation).
Please Note: Putting leaves out early or once the program has concluded may cause other residents to contact the City's Code Compliance Division. If the situation is not rectified following initial notification from the City, Code Compliance is required to issue a formal notice to the property owner, with possible fines resulting.
LEAF COLLECTION TRACKING MAP
While there is no set schedule for leaf collection, residents can better anticipate when crews will be on their street by checking our Leaf Collection Tracking Map. The map is updated daily to show which streets have been completed in each round of collection.
At the start of each round, one truck is in each of the six districts. Beginning in Zone A of their district, each truck works through the streets of each zone until their district is complete (Zone A, then Zone B, then Zone C, etc.). Once all districts are complete, the next round of collection begins.
ROUND 1 – COMPLETED 10/19-10/27
ROUND 2 – COMPLETED 10/27-11/2
ROUND 3 – COMPLETED 11/2-11/5
ROUND 4 – COMPLETED 11/9-11/13
ROUND 5 – COMPLETED 11/16-11/19
ROUND 6 – COMPLETED 11/19-11/23
LAST DAY TO RAKE = DECEMBER 6
FINAL COLLECTION COMPLETE
If you have any questions about the collection process, please contact the Public Works Division, at 614-583-5350.
Mulching is a great way to dispose of leaves without raking, and can be done quickly and easily using any lawnmower. When leaves begin to fall, mow your lawn just as if it were any other day, mowing over the leaves during each pass. Depending on the volume of leaves that have fallen on your lawn, it might take more than one pass to get the shreds to the desired size. To reap all the benefits of mulching, simply leave the shredded leaf bits in the grass. They will filter through the grass and decompose, acting as a natural fertilizer and weed control agent. Consider mulching on a weekly basis during the height of the season to help prevent the accumulation of too many leaves.