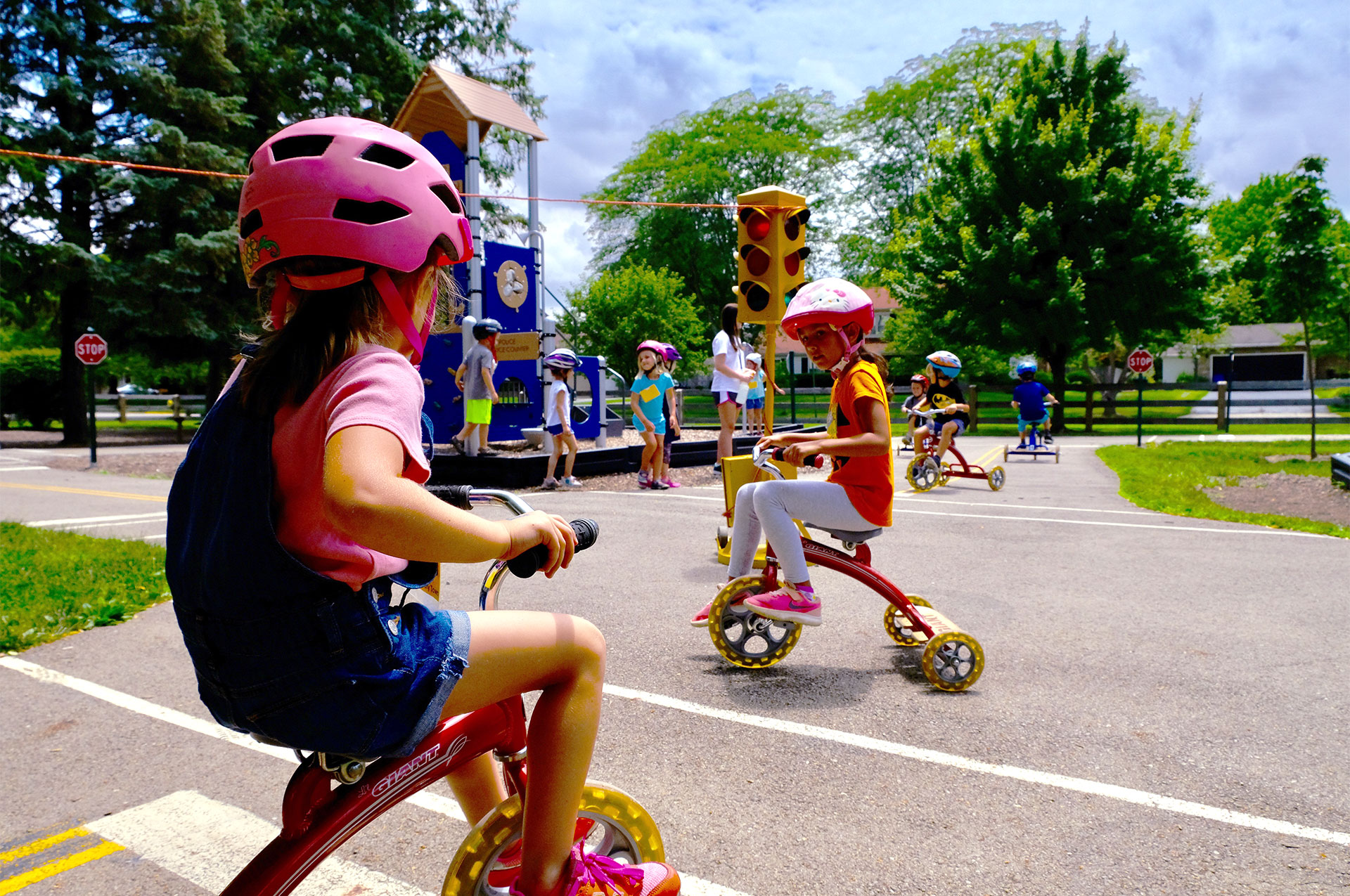 Safety Town is a weeklong summer program hosted by the UA Police Division that teaches children all aspects of child safety. Founded in 1971, approximately 400 children attend Safety Town each year, learning how to make wise decisions in potentially dangerous situations, and how to handle emergencies in their young lives. Students learn about pedestrian and traffic safety by tricycling about a miniature village, complete with streets, sidewalks, buildings, stop signs and a working traffic signal. Additional instruction is provided on fire prevention, school bus safety, poison/substance avoidance, animal safety, personal safety, and water safety. Children entering kindergarten and first grade are eligible for the program but must be five years of age prior to September 30, 2022.
2022 Safety Town Dates
A total of eight Safety Town sessions will be offered in 2022 at Greensview Elementary School per the following schedule:
9 am-Noon or 1-4 pm, June 20-24
9 am-Noon or 1-4 pm, June 27-July 1
9 am-Noon or 1-4 pm, July 11-15
9 am-Noon or 1-4 pm, July 18-22
Registration
Costing $100 per child, Safety Town registration is run through the Parks & Recreation Department, with enrollees accepted on a first-come, first-served basis, with classes typically filling quickly. Registration opens per the following schedule:
For UA Residents – 6 am, Wednesday, March 23
For Non-Residents – 6 am, Friday, March 25
It's advisable to make sure that your online account with UA Parks & Recreation is accurate and that your username and password work prior to the start of registration, at parks.uaoh.net.
If there is a specific session you wish to enroll your child in, it is advisable to register as soon as possible to receive priority placement.