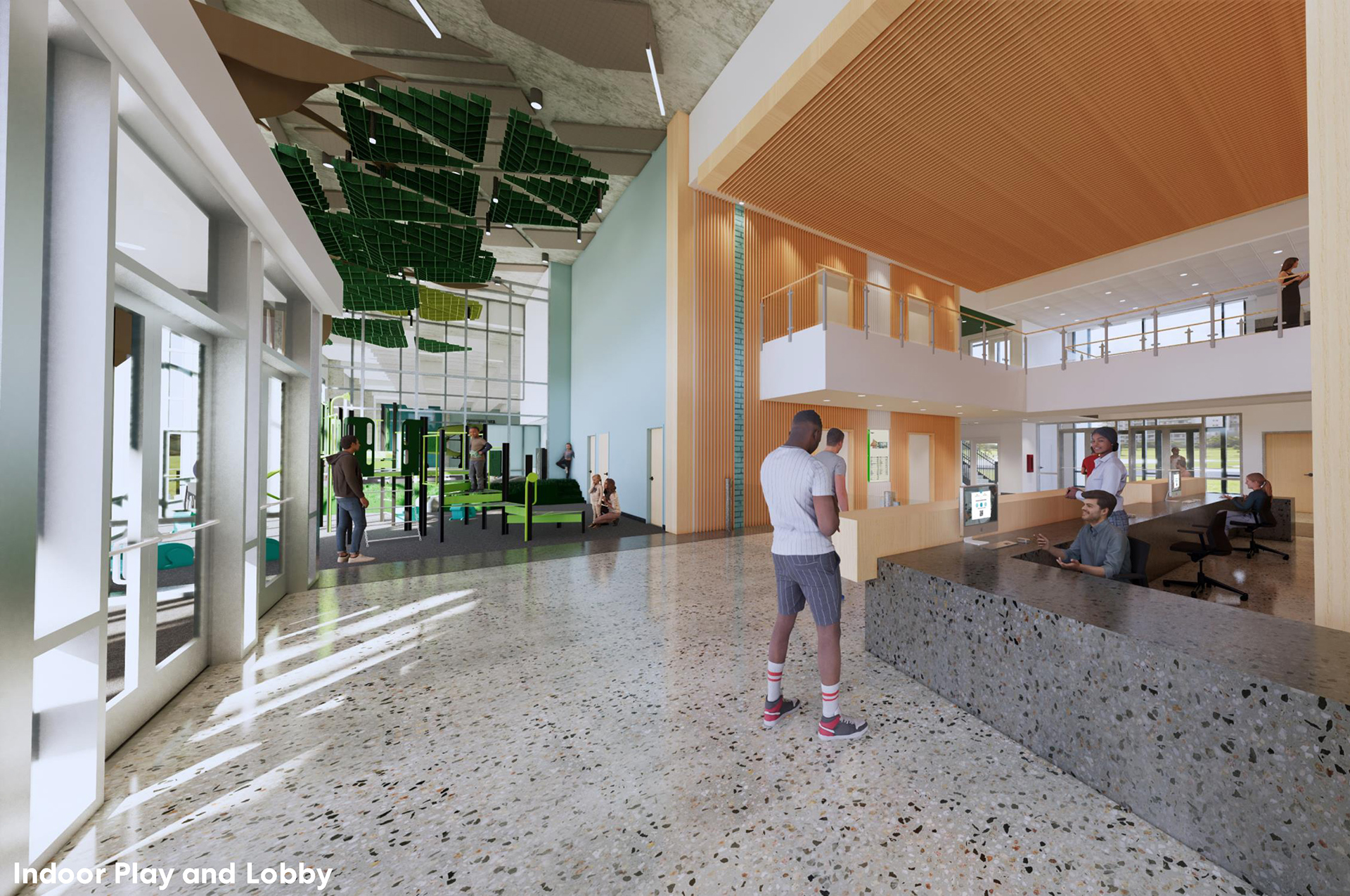 Community Center Groundbreaking
4 pm, Monday, April 17, 2023
Construction Site at Kingsdale
(Tremont Road side of the site)

UA history was made at the March 27, 2023 City Council Meeting, when Council unanimously approved the necessary legislation to begin construction on the community's new Community Center at Kingsdale. Almost four years after a resident-led task force was formed to place renewed focus on this long-anticipated wish of many residents, construction activity will begin in a matter of days, with initial site work expected to begin the week of April 10.
In celebration of this historic moment, Upper Arlington City Council and the City Administration invites the community to join with us for a celebratory Community Center Groundbreaking Ceremony, scheduled for 4 pm on Monday, April 17. We will be joined by representatives from the Upper Arlington Community Foundation's Community Center Capital Campaign Committee, with some exciting announcements about their private fundraising efforts.
The groundbreaking will be held on the Tremont Road side of the Community Center construction site. Groundbreaking guests are encouraged to park in the west Kingsdale Parking lot. Street parking will also be available on Ridgecliff and Milden roads.
It will take approximately two years to construct the facility, and we are already looking forward to a spring/summer 2025 grand opening celebration! In the meantime, we will continue to provide regular updates and opportunities for community involvement so that the new Community Center exceeds our hopes and expectations as UA's community gathering space.
For more on the Community Center, visit uacommunitycenter.com