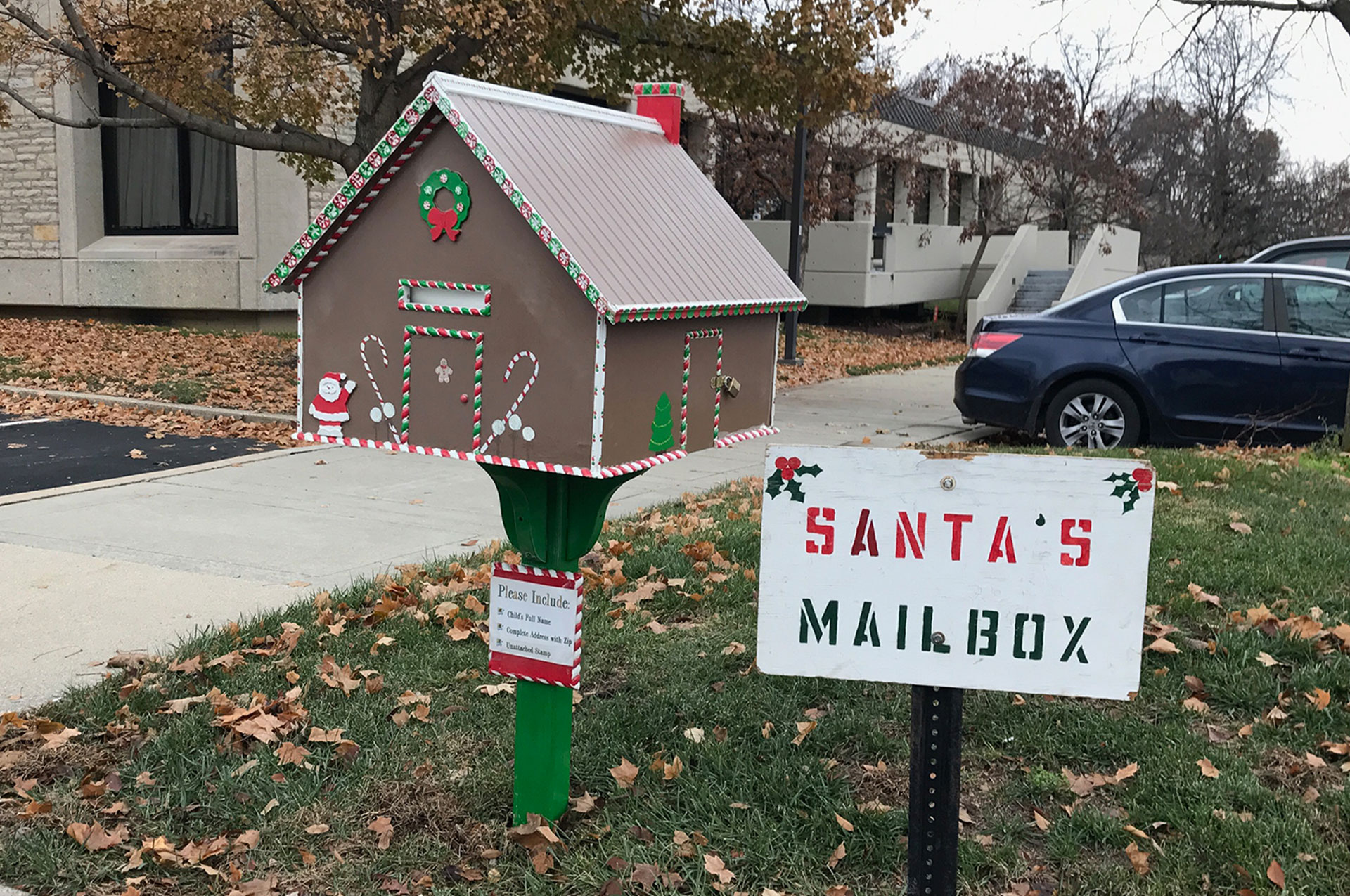 While the turkeys haven't quite hit the oven and potatoes are yet to be mashed, I can't help but skip ahead to talk about the holiday season and the exciting events that the City's Parks & Recreation Department has planned for our community. Here's a preview of what is on their list for this year:
Santa's Mailbox
November 23–December 16
Municipal Services Center, Kenny Road Parking Lot
The first order of holiday business is Santa's Mailbox. If your child wants to receive a reply to their holiday wish list from Santa—and who doesn't?—you can drop the letter off at Santa's special mailbox in the Kenny Road parking lot of the Municipal Services Center. With the letter, include your child's full name and complete address with zip code as well as an un-affixed stamp so that Santa's response makes it back to you.
Winter Festival
6-8:30 pm, Friday, November 30
Mallway Park
Mallway Park on Arlington Avenue will be the most festive place in Upper Arlington, asour holiday tree is officially lit for the season and local choirs sing festive carols. Enjoy horse-drawn carriage rides, visits with Santa Claus, a live reindeer display, a bonfire with s'mores, ice sculpting demonstrations, and children's activities, including a Giant Human Snow Globe!
If you are looking for holiday gift ideas, the Upper Arlington Historical Society will be at this year's Winter Festival selling Centennial ornaments and the UA history book, A Cherished Past, A Golden Future.
UA Holiday Cheer
As our Centennial Year comes to an end, we are excited to be transitioning to an ongoing banner program for a few key areas in our community. The Centennial banners on Lane Avenue have been replaced with festive holiday banners and wreaths that light up at night. You can also find holiday banners at the Mallway and at key intersections along Northwest Boulevard. As we head into 2019, we hope to unveil some additional seasonal enhancements in these key locations.
Here's to a safe and joyous holiday season for all.