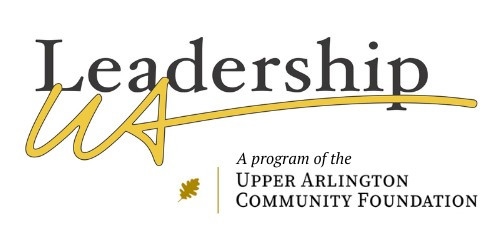 Leadership UA Class of 2024 & Merger with UA Community Foundation
Earlier this month, the folks at Leadership UA and the UA Community Foundation announced plans to merge the Leadership UA program within the Foundation, with the next class scheduled to take place between January and June of 2024.
The enhanced Leadership UA program will feature a greater focus on leadership development, as well as education on non-profit board leadership, governance, and community philanthropy. Over the course of eight evening sessions, participants will enjoy a series of educational topics ranging from leadership style to leading with empathy, as well as program staples regarding the operations of the City of UA and UA City Schools. Participants will also be introduced to Upper Arlington nonprofits and ultimately become grant makers to a UA non-profit project at the close of the program year.
Leadership UA has been a trusted legacy program of Upper Arlington since 1988, with more than 500 community members going through the program. Many graduates have gone on to become volunteer community leaders, including serving on City Council and the School Board. With this new approach, the current Leadership UA Board of Trustees and the UA Community Foundation are confident that the revamped program will continue to foster civic engagement while building leaders for local non-profit boards and committees.
The cost to participate in the 2024 Leadership UA program is $600. Scholarships for financial assistance are available upon request.
Learn more about the 2024 Leadership UA program and how to apply here: //www.uacommunityfoundation.com/news/leadership-ua-joins-the-foundation/