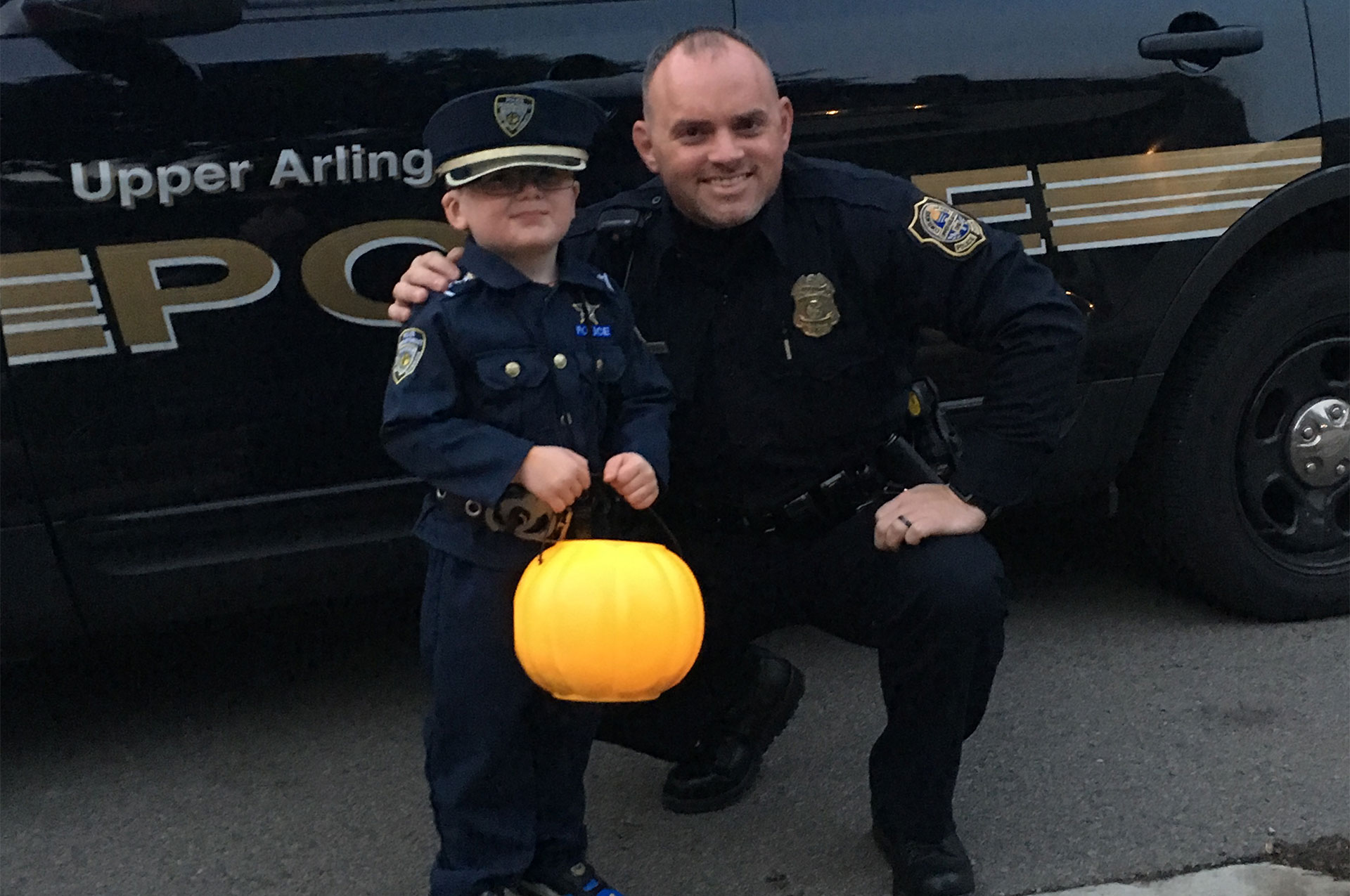 Preparing for Beggar's Night with the Pumpkin Patrol
The Halloween decorations adorning homes in UA each year hold their own against the Christmas holidays. From houses covered in eerie cobwebs to porches decorated with jack-o-lanterns, gravestones in front yards to flying witches hanging from trees, by the time Beggar's Night actually rolls around, children are practically dying with anticipation to put on their costumes and head out for candy.
The Police Division's Pumpkin Patrol works hard to make sure that trick-or-treat night—scheduled for 6-8 p.m., on Tuesday, October 31—is a fun and enjoyable experience for everyone.
Pumpkin Patrol is comprised of marked City vehicles driving through UA neighborhoods to assist young children should they become lost, scared, or hurt—and, of course, to pass out candy. All trucks are equipped with two-way radios to alert police, should that be necessary.
As you prepare for Beggar's Night, here are a few safety tips to follow:
Tips for Kids:
Plan your trick-or-treat route in advance and show your parents so they know where you will be.
Make sure your costume does not block your vision. Tripping or running into objects in the evening is not fun at all!
Trick-or-treat in a group and stay together. Halloween is always better with friends, and it can help keep you safe.
Never enter a stranger's house to receive a treat.
Look both ways before crossing the street and cross at crosswalks. If you are wearing dark clothing, carry a flashlight so you can be seen.
Do not trick-or-treat at houses that have their porch light off. That means that there is no one at home or that they do not have candy to offer.
Avoid eating any candy until your parents have checked it for you.
Tips for Parents:
Be sure to know where your child will be trick-or-treating, or even dress up yourself and go with them!
Avoid costumes that are flammable or that obstruct vision or movement.
Supply your children with either light colored clothing or a flashlight to make them visible to cars and other traffic.
Check your children's Halloween candy before they eat any to avoid any allergic reactions as well as to remove anything that appears unsafe. If you think anything has been tampered with, please notify the Police.
 Quiz kids on all the safety rules before they leave the house to be sure they are prepared for an evening of fun!
Most of all, remember to enjoy the evening and to eat plenty of candy! For more information about Pumpkin Patrol, click here.