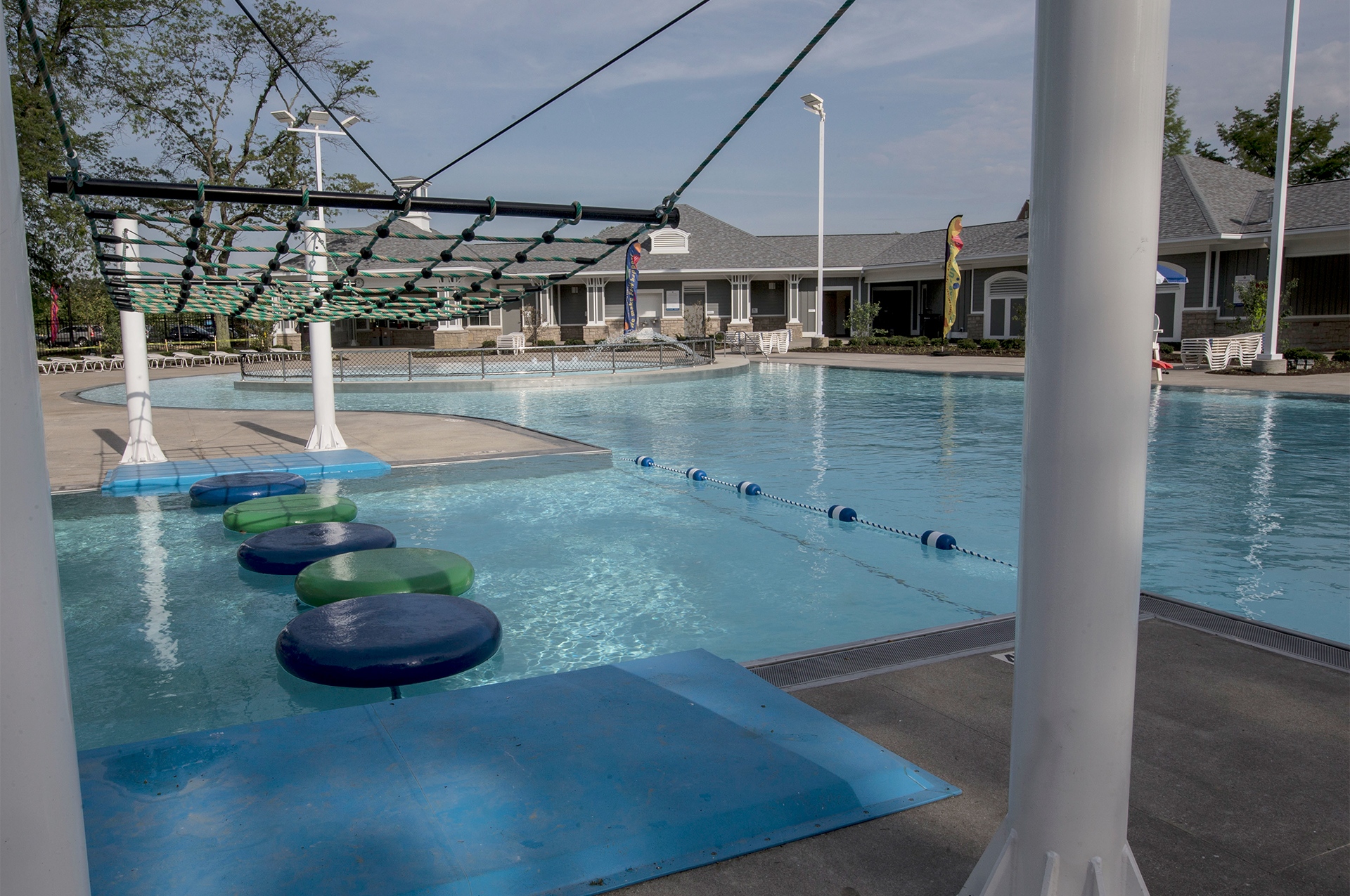 UA Pools Open for the 2023 Season
The 2023 Pool Season is upon us, and UA Parks & Rec are excited to welcome you to our three outdoor pools this coming weekend! Read on for details of the 2023 season, including a few changes that you should be aware of so that you are best prepared for your visit to our pools.
Resident and Non-Resident Daily Pass Rates
While we have had Resident and Non-Resident rates for our season passes for many years, new in 2023 are Non-Resident Rates for daily passes. The daily pass rates are listed below. Also of note, the daily rate at Devon Pool is now the same as Tremont Pool and Reed Road Water Park. 
Daily: $10 Resident, $14 Non-Resident
Evening Swim (7-9 pm): $5 Resident, $7 Non-Resident
Morning Lap Swim: $5 Resident, $7 Non-Resident

 

 
Verification of Residency
Verification of residency has been required for all season-pass holders and will now also be required for all Residents wishing to purchase daily passes. There are a few ways you can do this: 
If you have an account with UA Parks & Rec through our registration page at parks.uoah.net, just make sure your address and residency status is up-to-date. We can verify your residency on each visit if you have an active account.
If you don't already have an account with us, you can set one up at parks.uaoh.net. We will verify residency with you within two business days.

Bring a valid State ID with current address or a current utility bill to the pool on your first visit and we can set up an account for you.

Bring a valid State ID with current address or current utility bill to the pool on each visit.
Cash/Check Free Operations
A friendly reminder that we only accept credit/debit cards and Apple Pay at our facilities. If you wish to purchase a season pass via cash or check, you can do so at our main office at 3600 Tremont Road (8 am-5 pm, Monday-Friday).
Purchase Your Daily Passes Online
To make your experience easier, we do sell pool day passes online, at parks.uaoh.net. You can purchase these in advance, and they are good for one daily visit to the pool. You are emailed a ticket with a bar code to scan upon arrival at the pool. Residents are charged the Resident rate if your account is up to date.
Pool Rules Reminders
To provide a safe and enjoyable experience for everyone, we ask patrons to be mindful of our pool rules:
Children under 10 years of age must be accompanied by a parent or qualified guardian.
A parent or guardian must accompany a child in the wading pool area.
Do not talk with lifeguards while they are in their chair. Please refer all questions to the office.
All swimmers must wear

 

appropriate swim wear. For more information on what and is not appropriate, click here.
Running, rough play and personal conduct endangering the safety and wellbeing of others is prohibited.
Dunking and holding others underwater is prohibited.
Spitting on the pool deck or water is prohibited.
Swimmers using the diving area or other deep-water areas must be able to swim one length of the lap lane without stopping and tread water for 30 seconds.
Back dives or flips from the side of the pool or wading area is prohibited.
The use of rafts, tubes and other flotation devices may be restricted when the swimming load is heavy.
Flotation devices are not permitted in deep water areas.
The following items are prohibited at our pools:
Alcohol
Illegal drugs or substances
Firearms
Tobacco products
Glass bottles or containers
Pets – except service dogs
For full details of this year's pool season, including adjusted hours, water aerobics options and more, click here.