After a months-long review process, the City finalized its Integrated Turf Health Management Program in the summer of 2022. This program has been designed to take a flexible, site-specific approach to maintaining the turfgrass on our sports fields to reduce the risk of injury and exposure to treatment materials while improving playability.
This webpage serves as the repository for turf management updates as they occur. The Parks & Recreation Department will also place signage at sports fields in advance of any treatments that include the use of pesticides. These signs will remain in place until the field has been treated and can be used again. These signs will feature a QR that points directly to this webpage, so that residents can learn more about any treatments that have been planned.
Fall 2022 Update
The following management practices have been scheduled for the fall of 2022 for the City's sports fields:
Fertilizer Applications: September-early November
Performed in-house, this process entails the application of macro- and micro-nutrient formulas, based on soil needs. Fertilizer application is scheduled for all sports fields. Small pellets may be visible in the grass following application. 
Cultivation: Ongoing
Performed in-house, cultivation practices include seeding, aerating, and soil fracturing. You may see small soil "plugs" or holes in the soil following use of the aerator, or you may see small rows of holes following reseeding.
Pesticide Application: Week of November 7, 2022
Based on the objective field assessment formula outlined by the Integrated Turf Management Policy, the following sports fields have been identified for the application of a product called Tzone, in order to reduce the presence of weeds. This work will be performed by a contractor, starting Tuesday, November 8. The contractor will work through the locations in the order they are presented below, and the work is expected to take approximately three days to complete.
Thompson Park:

Soccer 1, 2, 3, 4

Sunny 95 Park:

Soccer 1, 2, 3, and Langston lacrosse field

Fancyburg Park:

Soccer 1, 2, 3

Northam Park:

Football, east fields only

Miller Park:

Large practice field

Northwest Kiwanis Park:

Soccer field
Signs will be placed at each location and will include information about the date/time of pesticide application and when each field will be reopened for use. These signs will also include a QR code that points your smartphone to this webpage.
About the Pesticide Being Used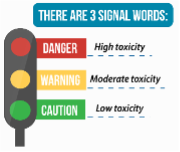 Tzone:

ABOUT THE INTEGRATED TURF HEALTH MANAGEMENT PROGRAM
The backbone of the Integrated Turf Health Management Program is a field-specific approach, based on frequent assessments. A knowledgeable and trained member of Staff will spend approximately four-eight hours every three-four weeks going through an objective, comprehensive and systematic checklist for measurable items that affect a field's safety and playability. This assessment will generate an overall rating score. The score would govern the maintenance level followed and which of the available tools – some combination of cultural practices (such as reseeding and aeration) and pest management – should be prescribed and used for the management of each field.
Staff has developed a prioritization process for implementation of the Integrated Turf Management Program,based on available staff time and financial resources. Thus, some fields that qualify for a more intensive level of treatment may receive less treatment due to overall priorities with athletic field maintenance. The Integrated Turf Health Management Program is limited to athletic fields only, with a minimal buffer area. Any treatments undertaken as part of this management program would not be applied to surrounding park grounds.
Upper Arlington has long enjoyed a vibrant youth sports program, thanks to the volunteer efforts of several community members who serve as administrators and coaches. Over time, the high use of the City's athletic fields for both programmed and informal sports, general park user activities and community events has resulted in turf conditions that hinder the safety and playability of playing surfaces.
 During the 2018 Parks & Recreation Comprehensive Plan process, it was determined that the conditions of parks in general, and athletic fields specifically, were below acceptable standards, and as part of an extensive community input process, residents prioritized improvements to athletic fields.
 Since then, the City has implemented improvements to its athletic fields in a number of ways that have included:
Creation of a Parks & Forestry (Turf) Specialist position

The prioritization of capital improvements for athletic fields

Enhanced protocols within the existing turf maintenance plan

Creation of a Field Use Policy designed to maximize field use in a sustainable manner
 While these steps resulted in some improvements, the Parks & Recreation Department determined that a more extensive maintenance program was necessary to make lasting change. To that end, Staff conducted extensive research on potential maintenance approaches and tools for providing consistent quality fields. This process included industry and peer-community best practices, community engagement, and discussion with the Parks & Recreation Advisory Board.
The use of an Integrated Turf Health Management Program was identified as a viable, approach that is site specific and tailored to each location's needs, using the least impactful materials necessary to accomplish maintenance goals, with a focus on the overall turfgrass system, including plants, soils and beneficial organisms, to reduce the risk of injury and exposure to treatment materials while improving playability.
To view documents associated with the project: