The Parks & Recreation Department fulfills the recreational, cultural and educational needs of the community through an exciting array of programs and activities, as well as maintaining the City's beautiful parks, street trees and other public spaces.
Service and programming are specific to various divisions within the overall Parks & Recreation Department. Explore each division to discover services and fun activities or click on the Activity Guide.
To better fit the needs of various age groups, Parks & Recreation programs and activities are split into five areas: Youth, Adult, Senior Adult 50+, Cultural Arts and Aquatics & Tennis. Each of these divisions has their own section within the Activity Guide, a publication of all classes, programs and activities produced three times each year.
We also organize five family-friendly special events as well as outdoor concerts and movies,  described in the Events section of our website.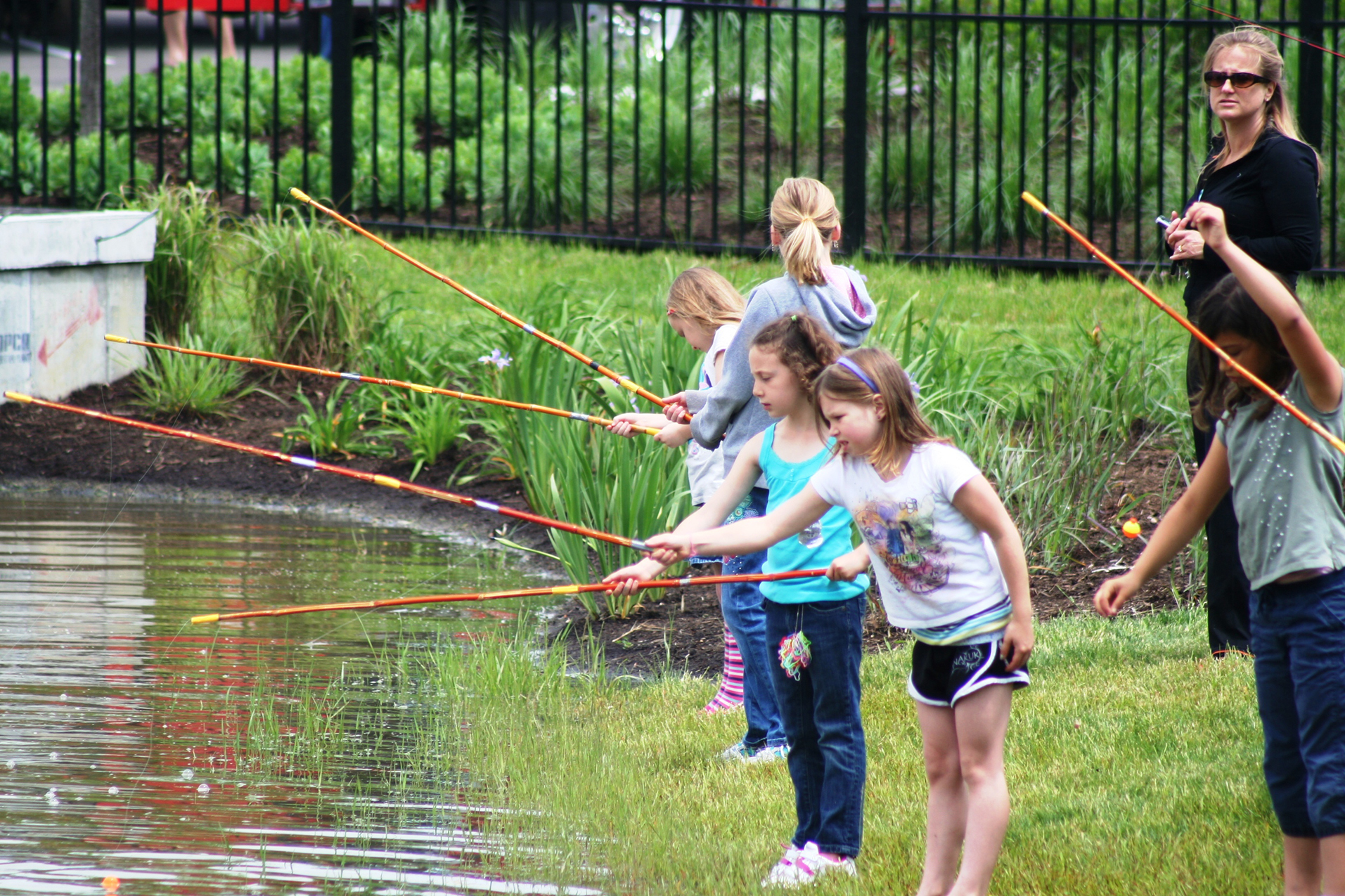 May 20, 2023
Help us welcome spring in style at our annual Spring Fling family event! Touch A…
The City has an application and permitting process in place for special events that require the use of City property and/or City logistical and planning support (please note, this permit does not apply for facility rentals that are contained to a specific rented location, such as a Municipal Services Center meeting room, or a park shelter). This includes quarterly submission deadlines in advance of a planned event so that Staff have ample time to review all requests and manage its finite supply of equipment and staffing while balancing its support of longstanding community events with new and unique event proposals.
2023 Event Planning Schedule

For Events Held: 
Application
Deadline
Meeting
Review Date
January 1 – March 31
October 17, 2022
November 2, 2022
April 1 – June 30
January 17, 2023
February 3, 2023
July 1 – September 30
April 17, 2023
May 3, 2023
October 1 – December 31
July 17, 2023
August 2, 2023
January 1 – March 31, 2024
October 17, 2023
November 1, 2023
Park Use Permits are required for groups wishing to hold small activities on City park property that do not disrupt the typical public use of the park. Activities requiring a Park Use Permit are typically private, must be free to attend and must not be a commercial use. These activities have no concession sales or vendors, though donations to a non-profit organization are allowed to be collected. They also do not include tents or temporary structures. Park Use activities have limited event components, minimal safety concerns, and do not require preparation or clean up time by City staff. Park Use Permits are also required for all organized filming and photography activities taking place on City park property.
The Parks & Recreation Comprehensive Plan process began in the summer of 2017 and was expected to take approximately one year to complete. This review and planning process is seen as a vital step in guiding future decision-making on how to get the most value from our limited parkland and the facilities within them, while fulfilling the recreational wants and needs of the community.
Opportunities to be part of the process have been extensive, and the response from residents has been impressive.
Over 300 residents participated in stakeholder interviews, focus groups and a first community meeting. This included representatives from field sports organizations, the Senior Advisory Council, Cultural Arts Commission, Northam Park Tennis Advisory Committee, Tree Commission, Parks & Recreation Advisory Board, City Council, and various other public entities and civic groups.
A quick questionnaire fielded at the beginning of the process—available at various community events and online—was completed by 885 residents.
The goal of attaining 350 participants for a statistically-valid survey—conducted early in 2018—was far exceeded, with 653 responses.
An online version of this survey open to all in the community—available in March—was completed by 721 people.
168 high school students participated in focus groups and completed surveys.
In April 2018, PROS Consulting shared the results of this extensive data-gathering process with the community at a Parks & Recreation Advisory Board Meeting, a City Council Meeting, and a Public Meeting.
The following documents represent the final content upon which Council voted to approve a Resolution in Support of the Plan. Visit Archives Portal to search archives of Boards & Commission Minutes (Search board name Parks & Recreation Advisory Board), City Council Meeting Minutes and Council Conference Session Minutes.
CONTACT PARKS & RECREATION